As Odisha looks to improve legal education, 'confusion and concern' reign among law colleges
Odisha's attempt to fix its law schools may have caused more problems as the main state law university lacks teachers, infrastructure, resources.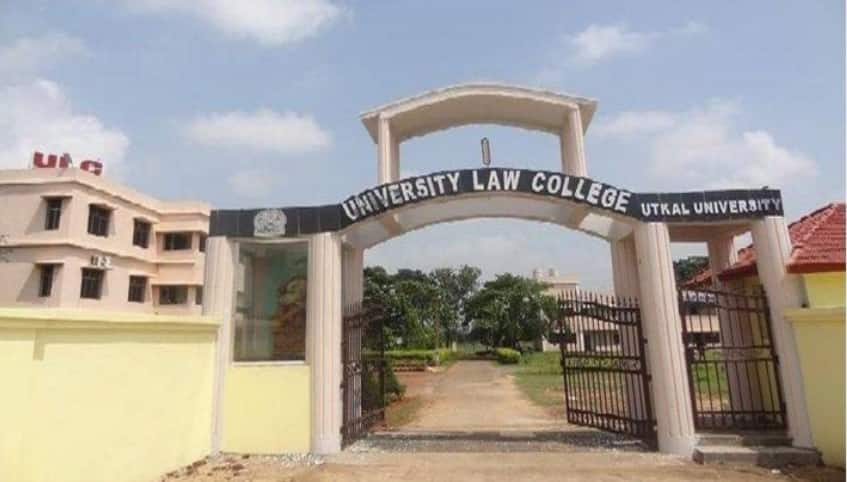 NEW DELHI: In November, Odisha's higher education department announced that it is setting up a committee for improving legal education in the state. Although the committee is at its early stage of formation, steps to bring change in the state's legal education system already began last year.
Recommended :
Get important details about Madhusudan Law University, Cuttack.
Download Brochure
In April 2021, the higher education department, Odisha, upgraded the Madhusudan Law College into the Madhusudan Law University and brought all private law colleges under the university. The university also formed a uniform syllabus for all 24 of the private colleges. The formation of the new committee on legal education is seen as an extension of that initiative.
However, academics said that the decision to bring all private colleges under one university has caused confusion and concern. They also said that the Madhusudan Law University itself is in dire need of regular teachers. Faculty shortage, teachers said, has plagued all government universities in Odisha and is in need of immediate attention.
Teachers opined that to improve legal education in Odisha a "drastic change" is required in facilities, syllabus and evaluations. Most government universities also lack facilities such as good infrastructure and subscription to academic journals.
Staff crunch in Odisha law colleges
Teachers said that most government colleges and universities have gone without regular teachers for years. Most of the classes are taken up by contract teachers who are employed for six months or so.
"There is a staff crunch across universities and law colleges in Odisha and we here are also facing the same thing," said Sukanta Kumar Nanda, dean, Madhusudan Law University, Cuttack.
"The teaching posts need to be filled on a priority basis. Teaching posts in most state universities have been lying vacant for years, even [reserved] SC, ST posts. These need to be filled immediately. In some departments there are nine faculty members, in others there are only two or three. It should be made uniform according to the requirements," said a law professor of a state university under the condition of anonymity.
Also Read| LLB, LLM fees rise 3-fold at Osmania University; 'cannot afford this', say students

Berhampur University's law faculty has five assistant professor posts but only one post is occupied.
Academics said that the shortage of faculty is due to the lack of initiative from the government in filling posts.
"When it comes to qualification of the faculty, that is not a problem at all. We have quality faculty that teaches even in other states. Faculty recruitment is the problem. The government has not taken an initiative," said Bijayananda Behera, principal of Lajpat Rai Law College, Sambalpur University.
Having more teachers will go a long way into improving the standard of legal education is the general consensus.
"Other departments may be able to go for a special assistance programme of the UGC [University Grants Commission]. They can improve the quality of the teaching and research also. If faculty members are there, all other things improve," said a professor.
He added that at the very least, the government can start offering longer teaching contracts. This, he argues, will also help Odisha law schools do better on the education ministry's National Institutional Ranking Framework (NIRF). Currently, there are no state law universities from Odisha in the NIRF rankings for law.
"At least a long-tenure contract should be given to the teachers instead of six-month or one-year contracts, the contracts should at least be for three years. It will also help us in getting NIRF rankings also. According to NIRF, if we get three-year tenure faculty members they will be considered regular faculty members. There are funds, then why are we not appointing them?" said the professor.
Law school infrastructure, evaluation
Changes are required also to infrastructure and the evaluation patterns.
"Another thing I observed in Odisha is that they conduct only mid-semester examinations for internal evaluation. The pattern of evaluation should be changed. In other universities, students struggle a lot to get 20 marks, including assignments and seminars. Only conducting mid-semester examinations will not improve the quality of the students. A drastic change is required in the evaluation pattern as well," a professor of a state university said under the condition of anonymity.
Then, most law colleges and universities are without subscriptions for important online journals, said academics.
Also Read| DU's Law Faculty is one India's best-known law schools. Why doesn't it rank in NIRF?
"Considering this is a state university, there should be more subscriptions but that is not the case. We need e-resources for various journals and publications both for interdisciplinary as well as niche studies. Our requirements are very specific but, for that, very few resources are available in state universities," said the professor.
Teachers also said that it is imperative that the government look at the state of education in private law colleges, which teach a majority of law students in Odisha. Most students opting for courses such as LLM in government universities are graduates of private colleges where the quality of instruction is so poor, the emerging students are "unable to even write an application", said a teacher.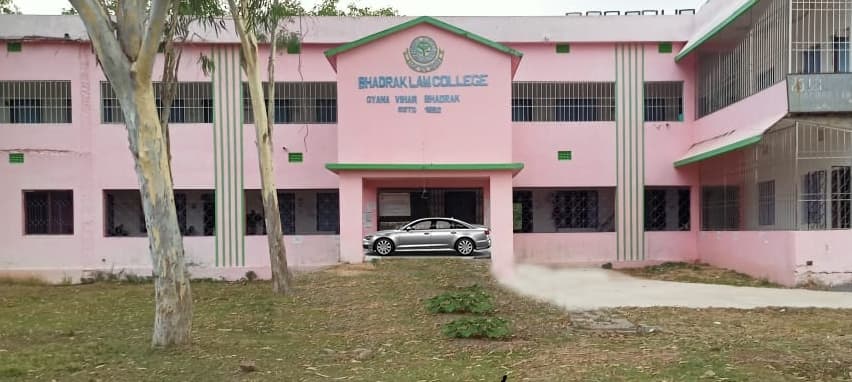 Educationists said that most law colleges in Odisha have huge vacancies for teachers (source: Wikimedia Commons)
Nanda argues for government support of private law colleges saying that they should get financial support for "developing infrastructure. IT resources, online resources are more developed nowadays and are expensive". "Colleges require these facilities and they are having to charge the students," he said.
"Our private law colleges are not doing anything. The pay scale in private law colleges is very low," said the professor. "How can one expect quality in legal education until and unless teachers are paid well, books are purchased, stricter evaluations are brought in internal examinations?"
Madhusudan Law University
Madhusudan Law College was upgraded into a university with the intention of monitoring the quality of various private colleges in Odisha. With the creation of the Madhusudan Law University, 24 private colleges, previously affiliated with other universities for decades, were now affiliated to MLU by the Odisha higher education department. The transition has led to problems.
Also Read| IIM Calcutta's law programmes help build skills in business, corporate law
"The higher education department moved colleges that were affiliated to other universities for more than 50 years [and placed them] under the Madhusudan Law University. This has created difficulties in conducting examinations. This has caused difficulties for the academic environment and the academic curriculum. Many problems are arising already. There have already accusations that examinations have not been conducted fairly," said Behera.
"The law college was converted into a university. But prior to that, no consensus had been developed within the affiliated colleges. Even after close to three years of this announcement, not even one meeting has been conducted by the higher education department for the development of the curriculum or the academic environment," he added.
Common law syllabus, no faculty
Madhusudan Law University created a uniform syllabus for all private colleges to follow. But some academics have questioned the validity of a syllabus which has emerged from a university with few regular teachers.
"The university is functioning without any regular faculty. Even now they are not advertising for the faculty. Some retired employees are teaching and then those who do not even have NET [the National Eligibility Test for teaching] are delivering lectures in LLM. The university is also imparting legal education apart from managing the colleges. Without any regular faculty, the curriculum has been developed," said Behera.
Teachers also pointed out that when MS Law College became a university, the number of seats was raised from 20 to 60 without any corresponding addition of infrastructure like classrooms or teachers.
Currently, apart from the affiliated colleges, Odisha has three constituent colleges belonging to three universities – Sambalpur University, Berhampur University, and Utkal University. Some teachers opined that the higher education department should have either appointed regular teachers or brought the constituent colleges under the Madhusudan Law University.
"They should have brought in other constituent colleges under the MS Law University. Because we have the staff and conduct our own examinations, that would be helpful for the MS Law University as well. Then MS Law University may be viable. The colleges will not be shifted from Sambalpur to Cuttack but in this way at least a decentralised system could have been developed," said Behera.
---
Follow us for the latest education news on colleges and universities, admission, courses, exams, schools, research, NEP and education policies and more..
To get in touch, write to us at news@careers360.com.
Know More About
Rating
3.0/5
Download Brochure