Online classes impractical, say Delhi Govt teachers
Online classes impractical, say Delhi Govt teachers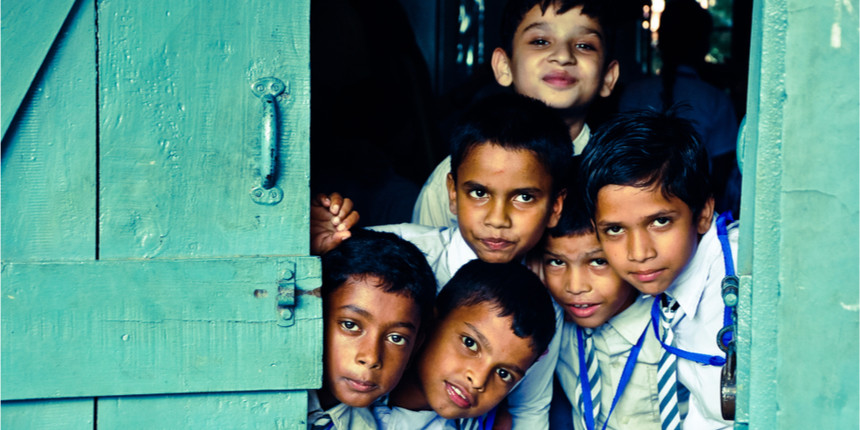 NEW DELHI: School teachers have labelled the Delhi government's decision to conduct online classes in government schools from the first week of April as 'impractical' since most students do not have access to the required facilities.
The Delhi government on March 30 had announced that online classes will be conducted for Class 12 students from the first week of April and later for Class 10 students.
It also said that discussions are going on with the Central Board of Secondary Education (CBSE) for "creating a plan for Class 9".
The decision came in the midst of the nationwide lockdown in the country due to the outbreak of the COVID-19 epidemic.
However, school teachers have said that most students don't have smartphones or access to the internet.
'No smartphones'
Because a lot rides on students' access to smartphones, whether a school is able to conduct classes online or not depends on where it is situated.
"In Class 10 only one or two of our students have mobile phones with them. So only they will be able to log in," said a teacher of a north Delhi school asking not to be named.
"Actually it depends on the area, whether students from the area have the required facilities to attend classes online. If they don't have the facilities then how will they come online?" he asks.
A principal of an East Delhi school expressed the same sentiment.
"It is impractical. I was preparing lists and only 10-20 percent students had smartphones as well as email addresses. It largely depends on the demography," said the principal on the condition of anonymity.
"Since our school is near a resettlement colony only 30 percent have smartphones and those who have smartphones don't have an internet plan," the principal said. He tried to teach on Zoom, a video conference platform. It did not work. "I thought if we have at least 15 students I'll start introducing the courses to them. But not even 10 students were there," he added.
'Communication difficulties'
Teachers said that ever since the complete national lockdown was announced on March 24, communication with students itself has been difficult. They said many students are unaware that online classes have begun or do not know how to access it.
"Teachers know through the circulars that they have received but how will the students know that classes have started?" asked a teacher."Even for the small number of students who have a smartphone, who will teach them about the website and how to log in and all of that during this lockdown?" the teacher asked.
Their concern is valid. A recent study by researchers at the Centre for Communication and Development Studies, Pune, found that while children could be adept at operating social media on their phones, they struggled with the most basic of 'useful' functions – attaching documents to emails, for example – that suggested that learning online may be a challenge. The study also found that children from disadvantage backgrounds were least comfortable and confident online.
For the schools,the process has added more clerical work for the teachers who are already burdened with non-teaching work.
"Our clerical work has increased. Teachers were asked to generate email addresses for everyone. But there are a lot of complications in that process too," the principal said.
'No facilities'
These issues are not limited to Delhi.
A survey by Local Circles, an online platform for governance-related issues, has found that only 57 percent of parents had the facilities required to enable their children's participation in online classes.
The survey found that most parents, who were also working from home, had to compromise their work to share resources with their children to ensure that their learning is not compromised.
The parents also expressed concerns that the mobile phone screens are too small for children to study from the screen share from the teachers.
The survey received over 23,000 responses from 203 districts in the country.
Also read:
COVID-19: UGC organises support for students dealing with stress
COVID-19 lockdown: Kendriya Vidyalayas to adopt NIOS online classes
Write to us at news@careers.com.
Stay updated with latest Education News