Online courses can loosen higher education's monopoly on hiring
Online courses can loosen higher education's monopoly on hiring
Technology giants are creating certificate courses and accepting alternatives to degrees.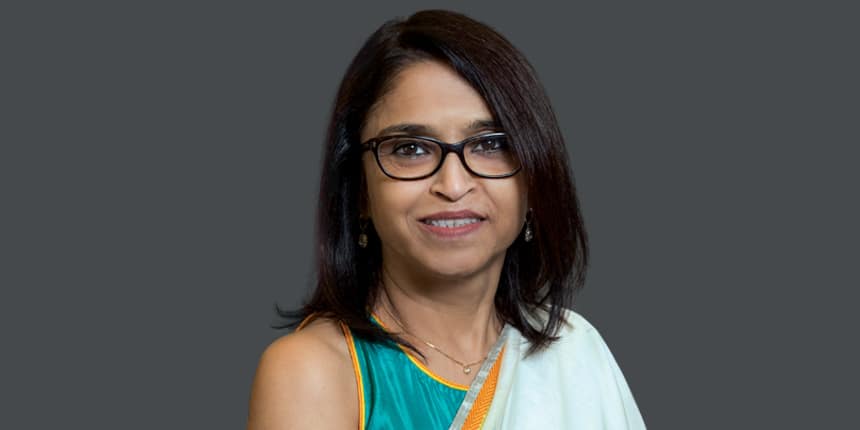 NEW DELHI: Human resource departments have started noticing the value brought by employees with skill certifications beyond their academic degrees and work experience. Achal Khanna, CEO, Society for Human Resource Management, India, and business head for the Asia-Pacific and Middle East and North Africa, spoke to Careers360 about the growth of online certification in India, sectors that are expected to see a surge in demand and how tech giants are creating certification courses and accepting alternatives to degrees.
Q. SHRM is one of the largest HR bodies. How do HR departments see online certifications?
A. Interest is growing in short-term, online credentials, especially during this pandemic. In recent months, a growing body of evidence has found that there is a strong interest in skills-based, online credentials that are clearly tied to careers, particularly among adult learners from diverse backgrounds, whom colleges have often struggled to attract and graduate. For a long time, demographics of higher education have been shifting away from traditional full-time college, while online education has become more accepted.
The pandemic has accelerated this process further and added urgency towards alternative pathways to careers and education. That has increased the interest in recent months among employers, students and workers in online certificates, industry certifications, apprenticeships, micro-credentials, boot camps and even low-cost online master's degrees. These courses transcend the limits imposed by distances and, to some extent, costs.
As an article in Observatory of Educational Innovation, rightly put it: "People began enrolling in various courses in Khan Academy, Coursera, Udemy, edX, LinkedIn Learning, or Crehana, to name a few, to improve their professional profiles, bring themselves current on topics of various kinds, or simply to kill some time and learn new things. Through these, one can learn to write song lyrics with professionals from Berklee College of Music; become familiar with European geopolitics in Science Po; learn to negotiate at the University of Michigan; learn a new language with edX, or how to use the bundle of Adobe products with the variety of courses that Crehana offers. Or even complete a specialized online programme on instructional design, active learning, and digital pedagogy offered by Tec de Monterrey."
Q. Which sectors are most likely to hire people with certifications and what are the specific job-roles or career paths that require these courses?
A. Information technology (IT) and related sectors have good demand for such people. With the changing of workplaces due to disruptive forces like artificial intelligence (AI), automation and so on, employers now point towards a certain degree of the skills gap.
This gap is particularly visible in manufacturing, which creates an opening for the wide availability of online courses and certifications. Employers are now also looking for self-taught and consistent professionals, and this is easily demonstrated by completing a course and obtaining a certificate. However, they also want skills and well-learned knowledge.
Q. Do you think the online learning market has more IT and management related courses as compared to any other sector? If yes, why?
A. The IT industry seems to lead the way when it comes to offering online courses. For example, Google in July announced it will soon roll out three new online 'career certificate' programmes, adding to its popular IT support specialist online certificate, which is offered on Coursera's platform as it has been booming amid the pandemic.
Google will fund one lakh need-based scholarships for the certificates, and also announced that it will consider them 'equivalent to a four-year degree' for related roles. Google is not alone in this endeavour, other organisations like IBM, Facebook, Salesforce and Microsoft are creating their own short-term, skills-based credentials. Several tech companies also are dropping degree requirements for some jobs. Like IBM, Microsoft and other tech giants create and approve alternative credentials. This could begin to loosen higher education's long-time monopoly in hiring.
Q. Do online certificate courses increase the employability of a candidate? If yes, how?
A. It certainly does, however, despite short term credentials showing initial promise and disruption in this space, a college degree remains the best alternative to a well-paying job and career. While short-term training could help displaced workers re-enter the job market, that question largely remains open.
Q. Which are the sectors where more and more people are taking online certificates to increase their employability?
A. Generally, these courses attract two types of learners, some are motivated by general interest and personal growth, others are motivated by professional advancement. These learners are focusing more on flexibility now more than ever, especially for short term courses on disruptive technology (blockchain and financial technology), functional job skills (digital marketing), and soft skills around leadership and accelerated demand for non-traditional programmes such as undergraduate non-degree or certificate programmes.
Among the most in-demand skills in the world, according to LinkedIn, are blockchain management, analytical reasoning, user experience design (UX), business analysis, marketing, sales, scientific computing, video production, emotional intelligence, and creativity, AI, ML, data science, to name a few. The future looks hybrid – a combination of online and on-campus education, with the pandemic forcing many previously reluctant universities to launch or expand digital capabilities.
Q. SHRM has also started certificate courses. How does it help in the HR sector?
A. HR professionals worldwide look to SHRM for comprehensive resources to enhance their effectiveness on the job, to develop their careers, and to partner strategically with business leaders and stakeholders.
SHRM also works to advance the HR profession as a whole, ensuring that as the business evolves, HR evolves to meet business needs. Businesses increasingly understand that effective people management is a strategic imperative. As a result, business leaders expect that HR professionals will demonstrate, in addition to a thorough knowledge of HR concepts and requirements, the behavioural competencies required to effectively apply knowledge in the modern workplace in support of organizational goals.
To meet business needs, SHRM has established two behavioural competency-based certifications, the SHRM Certified Professional (SHRM-CP) for early and mid-career professionals and the SHRM Senior Certified Professional (SHRM-SCP) for senior-level practitioners. SHRM regards the SHRM-CP and SHRM-SCP as the new global standard in certification for the HR profession.
The SHRM certifications guarantee a standard of skills, abilities and attitudes that human resources professionals must possess that prepare one for larger leadership roles and encourage one to take part in the organization's strategic decisions. SHRM certification is also valued because those who earn it must demonstrate not only knowledge but how to apply that knowledge in scenarios modelled on real-life occurrences involving HR professionals.
Also read:
Write to us at news@careers360.com.