Over 200 school heads fined Rs 50,000 for not uploading selfies on app: CBSE Secretary
Over 200 school heads fined Rs 50,000 for not uploading selfies on app: CBSE Secretary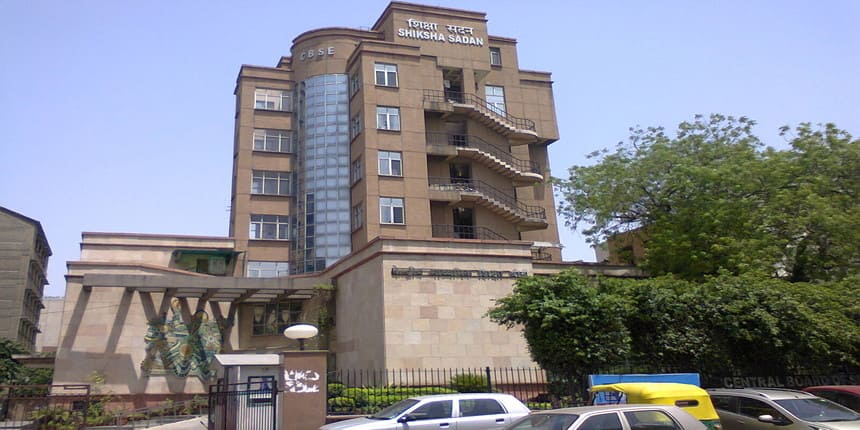 NEW DELHI: The Central Board of Secondary Education has imposed Rs 50,000 fines on over 200 principals across the country for not uploading their selfies on the official mobile application, Anurag Tripathi, the CBSE secretary, told Careers360.
The CBSE launched the exam-management mobile app, CMTM-CS, in 2019 after a major paper-leak in 2018. From 2020, the CBSE requires principals who are exam centre superintendents to post their selfies while performing four crucial functions in conducting an exam. They have to take selfies showing they are receiving "confidential material", opening it, distributing it and, after the exam is over, sealing it, explained Tripathi. "It is all in real-time, so as soon as the picture gets clicked, it is uploaded on our servers," he added.
In the first four-five days of the exams which began on February 15, over 200 school principals failed to successfully complete one or more of these steps. However, some principals in Delhi complained that they fulfilled all the requirement but glitches in the app or mobile connectivity problems got in the way.
Steep fine
Failure to comply invites a minimum fine of Rs 50,000 and a maximum of Rs 5 lakh. It can even mean disaffiliation of the school if non-compliance is repeated. But so far, principals have been fined the minimum amount only. "Our objective is not to collect fines but to impose discipline," said Tripathi. "Our guidelines are very clear on this. If this has happened due to a glitch or network issues, and the principals have proof and made a representation, we will lift the penalty also."
After paper leak
It is not only compulsory to use the app to keep the CBSE posted on the progress of an exam, it is the principal or centre supervisor alone who must use it.
In its first year, the CBSE did not demand photographic evidence from schools through the app. "So, principals would hand their own phones over to other teachers," said Tripathi. "This time, they have to put their selfies also."
Since the leak in 2018, the board has been trying to limit access to "confidential material" – essentially, question papers and answer scripts. "While investigating that [2018] leak, it was found that principals were delegating their work to senior teachers. In two places [the question paper packages] were opened and the papers spread all over the country."
Write to us at news@careers360.com.
Stay updated with latest Education News
More From Shreya Roy Chowdhury