Panjab University to conduct offline exams in July, students miffed
Panjab University to conduct offline exams in July, students miffed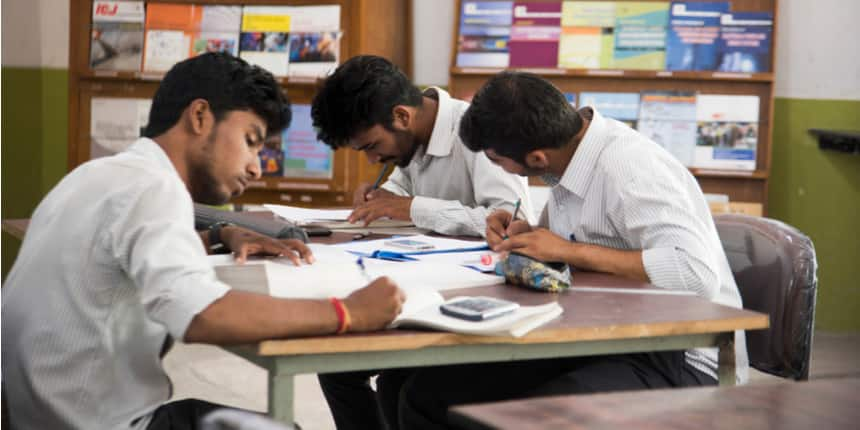 NEW DELHI: While universities are deliberating over online exams or doing away with them, Panjab University (PU) is planning to conduct exams offline for the final year students in July.
On June 8, the university released the standard operating procedure (SOP) to be followed during the examination. According to the SOP, the exams will be conducted with a total strength of 150 students per session. "Examination hall seating capacity will be utilized only to the extent [one-third] of existing capacity," said the SOP circular.
Apart from following social distancing guidelines, thermal screening of students, sanitization of exam halls and proper ventilation will be ensured during the examination. A formal date sheet for the exam is yet to be released by the authorities.
Causing students to panic, a fake date sheet was circulated on social media. However, the university has clarified that the datasheet is inauthentic. Students have been advised to follow news alerts and notice boards of PU portal only.
Students oppose exams
The university's decision has been widely criticized by the students. A survey conducted by the Panjab University Students Union (PUSU) revealed that around 90 percent students are against conducting the exams as proposed by the university.
Of 17,000 students participated who participated in the survey, 93 percent of students said they will not be able to travel to appear for the exam.
These are the result of the survey conducted by us.More than 17000 Students has filled this survey.Hope University will take a decision in favour of students now!@nagarkoti @HTPunjab @CMOPb @vpsbadnore @OfficialPU @VPSecretariat pic.twitter.com/uVjFeaA1P2

— PANJAB UNIVERSITY STUDENT'S UNION (PUSU) (@pusu4pu) June 3, 2020
Condemning the decision of the university, students expressed their this discontent on social media.
"Decision taken by PU authorities to conduct examinations of final year students is highly condemnable. Apart from travel and accommodation problem of students, maintaining social distance will be impossible. Will authorities take responsibility if even a single student get infected?" wrote another student.
Since a majority of students have left the state, many are also demanding online examinations. "We are not against exams, we are against offline conduct of exams. If DU [University of Delhi] can take online exams then why can't PU do so? We are not your experiment kits," wrote a student.
Dear cm,As you see the cases in india is at the 3rd stage of communal transmission...at that time the offline exams are very dangerous for students health... sir we need 'degree' not 'death certificate' kindly direct the panjab University to take online exam. @CMOPb #AskCaptain

— Sahil Sachdeva (@SahilSa92998742) June 13, 2020
It's easy to announce exams for final year students.But It's not PU authority who will travel 300-400 km.They are students who will risk their lives_by Traveling in this pandemic when everyone is scared. Right now exams make no sense.Totally irresponsible decision #puagainstexams

— Kamal Joshi (@KamalJo56915083) June 9, 2020
No entry
In order to ensure the examinee's safety, student or a member of staff coming from red zones will not be allowed inside the exam hall.
The SOP said: "Any staff member or student having any symptom of COVID-19 or undergoing a quarantine or isolation period should not be allowed to enter the examination centre under any circumstances,"
The staff, assigned for examination duty, has been directed to download the Arogya Setu app as well.
Indian Institutes of Technology (IIT) Kharagpur, IIT-Kanpur, IIT-Bombay and IIT Roorkee have cancelled the end semester and have adopted alternative mode of evaluation.
Also read:
Write to us at news@careers360.com