University students in Rajasthan, MP demand cancellation of exams
University students in Rajasthan, MP demand cancellation of exams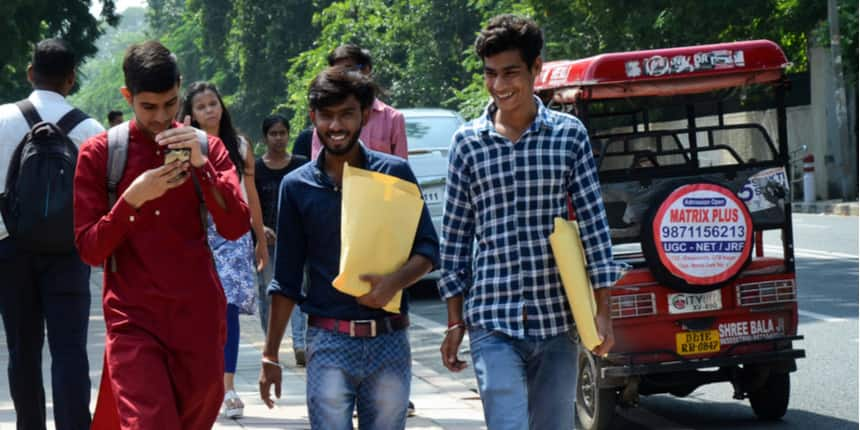 NEW DELHI: Days after Maharashtra Government announced the cancellation of exams for university final year university students, their counterparts in Rajasthan are also demanding it.
The students took to social media to protest against the government's decision to conduct exams in July. Following the Maharashtra Government's decision, the students are demanding evaluation based on past semester performance.
On June 2, the chief minister of Rajasthan, Ashok Gehlot chaired a meeting with the higher education department which decided to promote the first and second-year students on a provisional basis.
However, the students are objecting to this decision as it creates "confusion" among the students on deciding the appropriate curriculum to study.
Student demands
Further, demands to sanitise the university premises upon reopening have been made for precautionary reasons.
Many students who lived in rented accommodation in the state have returned to their home states during the lockdown. Demands for an exemption to pay the rent has also been made for such students.
Students from Madhya Pradesh also tweeted demanding cancellation of exams. Exams for university students in Madhya Pradesh are scheduled to be conducted from June 29 to July 31.
As more and more posts from students surfaced, #promote_all_college_students started trending on Twitter.
Please promote all students of UG/PG include the final year also. Life is very important for every student. In this situation, student health is a matter not the exams.#Promote_ug_pg_student #promote_all_college_students @DrRPNishank @narendramodi @PMOIndia @ugc_india pic.twitter.com/0gjsb1PFlJ

— MUKESH KUMAR (@MUKESHK80412135) June 5, 2020
When India had single or double digit covid19 cases we were sent home saying it not safe to conduct now but when we have 2 lakh+ cases they are saying we will conduct exam now. God help us. @BSYBJP @drashwathcn @DrRPNishank #promote_all_college_students

— Athishay Suchindar (@AthishayS) June 5, 2020
please promote final semester stu. For degree ( 50 % marks on basis of previous sem.. And 50% marks on basis of internal marks of 8 SEM..)@ashokgehlot51 @RahulGandhi #promote_RTU_students
#promote_all_college_students

— Yash (@Yash40430655) June 5, 2020
#promote_all_college_students
Incomplete syllabus
Health risks
Education is not all about exam
Change mentality
Give us general promotion@HRDMinistry @PMOIndia@BSBhatiInc @ashokgehlot51@narendramodi

— Moesh (@Moesh047) June 5, 2020
Please promote mp college students we don't have any money to deposit as fees in college nor our parents will allow us to give exam so please promote.
And only 40% syllabus is completed what we will do now sir😔@ChouhanShivraj@GovernorMP @PMOIndia #promote_all_college_students

— Harshit (@Harshit87723075) June 5, 2020
The decision taken by the Rajasthan government is not in the interest of the student, please consider it again. Promote general to all students ❗#उच्चशिक्षामंत्री_इस्तीफा_दो #promote_all_college_students @ashokgehlot51 @zeerajasthan_ @BSBhatiInc pic.twitter.com/OFPUglXko9 pic.twitter.com/yaCQSJe2oH

— Ainul Haque (@AinulHa21999555) June 5, 2020
Also read:
Write to us at news@careers360.com