People should not think India adopted science from West, it came into picture very late: Shivraj Singh Chouhan
People should not think India adopted science from West, it came into picture very late: Shivraj Singh Chouhan
India had come out with the invention and scientific concepts, said Madhya Pradesh CM Shivraj Singh Chouhan at India International Science Festival.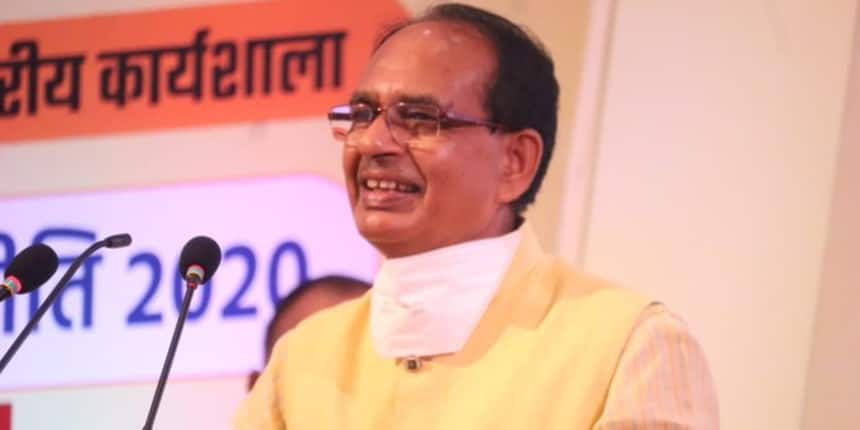 BHOPAL: Thousands of years before the world saw the aircraft by the Wright brothers and learnt about Isaac Newton's law of gravity and John Dalton's atomic theory, India had come out with the invention and scientific concepts, said Madhya Pradesh Chief Minister Shivraj Singh Chouhan on Saturday.
Speaking at the 8th India International Science Festival here, he praised Prime Minister Narendra Modi for his scientific temper and leadership, particularly during the COVID-19 pandemic. "We had scientific potential but lacked leadership, which is not the case now," he said. The Wright brothers came out with an aircraft in 1919, but there was a mention of Pushpak Viman, a mythical flying chariot, in Ramayana about 7,000 years ago, said Chouhan in his inaugural speech at the four-day event.
Nearly 8,000 delegates from different parts of the country, besides noted scientists and officials of science and technology organisations, are expected to attend the science festival, whose theme is 'Marching towards Amrit Kaal with Science, Technology and Innovation'. "I say with pride that 2,000 years before John Dalton's atomic theory, Maharishi Kanad had come out with the atomic theory," he said. "Children might not be knowing about Maharishi Kanad but you should," he said at the gathering of scientists, including many budding ones.
Centuries before Isaac Newton, India's Bhaskaracharya had found that the Earth increasingly attracts celestial bodies, said the chief minister. The ancient scripture of Atharvaveda has cures for diseases with symptoms like fever and cough, while Charak Samhita and Sushruta Samhita were the foundation of modern medicine and surgery, he said.
"Sushrut was a surgeon," he said and claimed that plastic surgery prevailed then. "I am not saying, it is the world which is saying. Melbourne's Royal Australia College of Surgery still has the statue of Maharshi Sushrut there," Chouhan claimed. People should not think that India has adopted science from the West, he said. "West has come into the picture very late," said the Bharatiya Janata Party leader.
About 500 years before Galileo and Copernicus, Chouhan said, Aryabhatta had come out with his astronomical works. Big science centres existed in Taxila and Varanasi 600 before Christ, said the chief minister. "I say with all firmness say that India's outlook was scientific, its thinking was also scientific.. and with responsibility, I say religion and science don't compete but support each other," said Chouhan, who is a post-graduate in Philosophy.
Praising PM Modi for leading India's fight against coronavirus, the CM said, "India not only developed vaccines but also exported them to over 100 countries during the pandemic." "During the testing times of COVID, people thought who would make the vaccine? Western countries… US, UK, Germany or Japan. We did not imagine that vaccines would be rolled out (in India) against the pandemic," he said.
Indians received more than 200 crore shots, he said. "Earlier also we had the scientific potential. What was needed was the leadership of Narendra Modi for the scientists to work wonders," Chouhan added. "Had those vaccines not been rolled out, we would have been sitting here with face coverings, Chouhan said. Curiosity is the mother of science and our knowledge and contribution without curiosity was nothing, he said.
"Our prime minister's thinking is wholly scientific," Chouhan said. A "glorious and strong" India is emerging under the leadership of PM, said Chouhan, adding that the country's startup ecosystem has become the third largest in the world.
---
Follow us for the latest education news on colleges and universities, admission, courses, exams, schools, research, NEP and education policies and more..
To get in touch, write to us at news@careers360.com.
More From Press Trust of India