PM Modi: We are working on having 1 medical college in every district
PM Modi: We are working on having 1 medical college in every district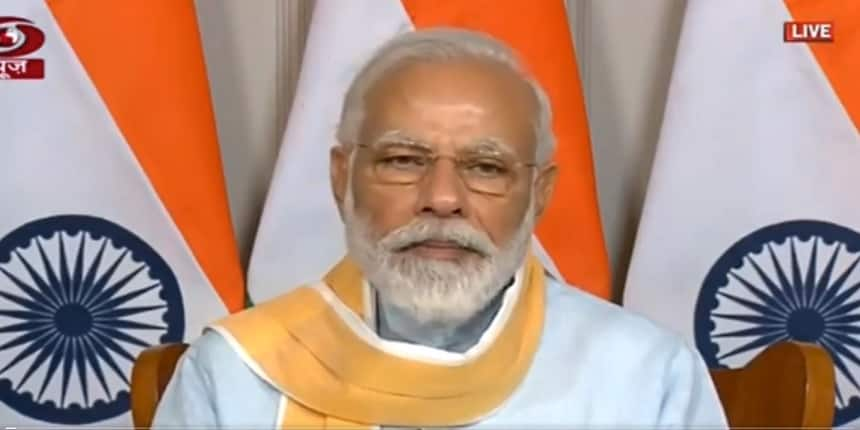 NEW DELHI: The Central Government is working on establishing a medical college in every district of the country. Prime Minister Narendra Modi has said that his government is working on ensuring one medical college or post-graduate medical institute in every district while speaking at the silver jubilee celebration of Rajiv Gandhi University of Health Sciences (RGUHS) Bengaluru.
PM Modi added that the country has seen rapid progress in setting up 22 more AIIMS (All India Institute of Medical Sciences) in the country.
Talking about the increase in the number of medical seats in the country, PM Modi said that over the last five years, the country has added over 30,000 seats in MBBS and 15,000 seats in post-graduation programmes.
"A nation like ours has to have the proper medical infrastructure and medical education infrastructure. During the last six years, we in India have given top-most priority to reforms in health and medical education. We are broadly working on four pillars," PM Modi said.
PM Modi addresses RGUHS Online
The prime minister inaugurated the one year-long silver jubilee celebration of RGUHS through video conferencing. While inaugurating the celebration he said: "In normal times, the celebrations would have surely been bigger. Had it not been for the global pandemic, I would have loved to be with you all in Bengaluru to mark this special day." PM Modi was referring to the coronavirus pandemic raging through the world.
Talking about the university he said that 25 years means this University is in the prime of its youth. This is the age to think even bigger and do even better. "I am confident that the University will continue to scale new heights of excellence in the times to come," PM Modi said.
PM also lauded the efforts of front-line workers in the nation's fight against the deadly coronavirus pandemic. He said: "The virus may be an invisible enemy. But our warriors, medical workers are invincible. In the battle of invisible vs invincible, our medical workers are sure to win. At the root of India's brave fight against COVID-19 is the hard work of the medical community and our Corona warriors. In fact, doctors and medical workers are like soldiers, but without the soldiers' uniform."
Also read:
Write to us at news@careers360.com.
More From Team Careers360