"Prevailing mistrust among private education providers is detrimental to the cause of education"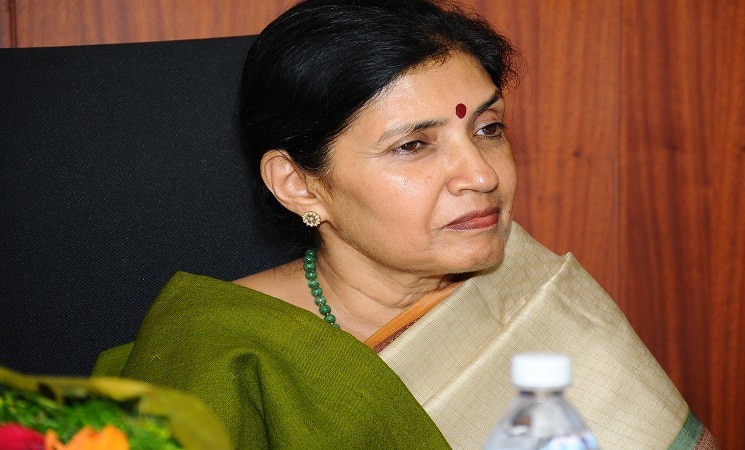 Dr. Latha Pillai, Acting Director, NAAC, speaks to Careers360 about the decision of linking functional autonomy of institutions with NAAC accreditation among other features of higher education in India…
Q. What do you think are the biggest challenges facing the higher education system in the country?
 A. India's higher education system is a mix of diversity, geography, people and culture. Over the years, the system has expanded at a phenomenal rate making it highly complex in terms of the number of institutions as well as in its enrolment. With more than 700 universities and 35,000 colleges, India has the second largest higher education system in the world.
In this era of dynamic change, the institutions of higher learning in the country need to adopt global standards in their curriculum development, pedagogy, research and student engagement. Leveraging technology to blur the barriers between face-to-face teaching and online programmes is the need of the hour if we need to improve our higher education system. The scholarly experience of Indian scriptures and rich traditions need to be reinforced with a renewed emphasis on values, culture and ethics.   
Q. Engaging in quality research is important for making any university vibrant. Where does India figure in producing quality research?
 A. While research is an essential ingredient for education institutes to be identified as a good university, the education system in India is uneven. There are certain universities with more than 400 – 500 colleges being affiliated to them. Due to this large number, a considerable amount of the university's time and efforts are spent in the management of colleges – such as curriculum revision, the conduct of examinations, declaration of results, and sending visiting teams to check compliance with minimum university norms. In such a scenario, it would be appropriate to focus on a few universities or departments that have produced or are working in the areas of frontier research and in the process to support their efforts. The NAAC has reserved 25 percent of weightages exclusively for research consultancy and extension. Some of the key aspects under 'Research, Consultancy and Extension' are the promotion of research, resource mobilization for research, research facilities, research publications and awards, consultancy, extension activities and institutional social responsibility and collaborations.
Q. Do you think there is sufficient institutional and governmental support for researchers in India?
 A. The Government of India has taken important steps through its various agencies in the past decade. This has been done by introducing a number of schemes to attract young researchers and promote career development among the faculty.
Some of the schemes which the government has introduced for the support for researchers in India are Scheme for Young Scientists and Technologists by DST, Faculty research programmes by UGC, Startup research grant by UGC, Abdul Kalam Technology Innovation National Fellowship by DST. However, despite all these schemes, if one were to view these efforts in the context of global pace of research or infrastructure available to them, India still has a long way to go.
Q. What are your views on the current regulatory regime of education in India?
 A. The regulatory bodies require an urgent shift in their functioning and approach to issues in order to remain relevant and progressive. Policies and regulations should provide an enabling atmosphere and the prevailing mistrust of private providers of tertiary education is detrimental to the cause of education. A recent effort of linking the accreditation outcome to different degrees of autonomy is a welcome move. This will be useful only if the accreditation mechanism serves as the only input in the decision-making process. In some sectors, the roles of multiple regulatory bodies create a burden on the system; for a higher education institution (HEI), it is like 'serving several masters' at the same time.
Greater transparency in the outcomes of any selection/non-selection of institutions for various schemes and bursaries may be a step towards instilling stakeholder confidence in the work of the regulatory bodies.
Q. What are the changes you might see in the Indian education system in a decade's time?
 A. In a decade from now, the student profile in our higher education institutions will have a greater representation of first generation learners. From the present trends, it is obvious that the private sector will occupy a larger space in the education ecosystem of the country. Universities and colleges may have to realign their priorities in the context of the increased emphasis on vocationalisation, having research-intensive universities and participating in global rankings. Quality evaluation and assurance will be centre stage and institutions will have to create formal mechanisms for institutionalizing quality practices.
Despite the emphasis on technology, students may depend on faculty as mentors/counsellors. A reasonable number of universities may aspire to set up campuses abroad or promote internationalization in their home campus. The changes which are taking place in the Indian higher education space are poised to create many positive challenges for higher education institutions across India.  
---
Follow us for the latest education news on colleges and universities, admission, courses, exams, schools, research, NEP and education policies and more..
To get in touch, write to us at news@careers360.com.