'Reaping the maximum benefit from India's demographic dividend'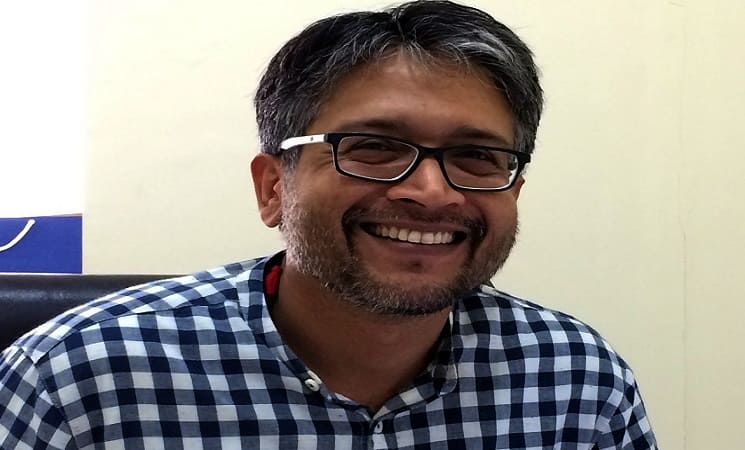 Prof Indradeep Ghosh, Associate Professor & Dean (Faculty), Meghnad Desai Academy of Economics shares his thoughts on how India can reap its demographic dividend…
From an economic perspective, the population of a country is usually classified into three groups – children, working population, and senior citizens. As the name suggests, the 'working population' of a country is defined as those aged 15 to 64, as these are the ages in which people enter into gainful employment. Most countries desire that this category has the largest proportion of the population, as this tends to increase national productive capacity.
In countries like Japan, where about 1 in 4 people are over 64 years of age, the financial burden of their care as they become older constrains the growth of the national economy. India, on the other hand, has one of the youngest populations in an ageing world. India has and is projected over the next few decades to have the largest number of youths (ages 15-34) in the world. In 2015, India was home to 460 million young people. This figure is expected to peak in the 2030s, when 490 million people – more than the total population of South America at present – would fall within that age bracket. This is called a 'demographic dividend' because having more people working and earning makes the country a bigger market for consumer goods and services. Much of the growth projected for the Indian economy in the next few decades is largely predicated on this demographically-driven consumption activity.
When does a demographic dividend become beneficial?
However, this demographic dividend at present is only a potential benefit for the Indian economy. For it to be adequately realized, two essential pre-conditions have to be met. First, there should be enough employment opportunities created for such individuals, so that they have an income which they can spend to spur economic growth. If there are no jobs or no productive work accessible for millions of young people in India, they will not have any disposable income to spend.
The second pre-condition, if the first is met, is that a substantial proportion of these jobs be lucrative enough to drive greater consumption. If the wages that this population earns are at a subsistence level – just enough to survive – then there would be nothing left over for them to buy a very wide range of consumer products. This would mean a shrinking in the total consumption of the economy, and would thus constrain and not encourage India's economic growth.
The challenge in India
Unfortunately, on both counts, the prospects for India look challenging. India is not creating enough jobs to employ all the youth that are joining the working population. The gap isn't a small one – around 25 million young people join the workforce every year, but only around 7 million jobs are created for them. This means that 18 million people each year are unable to find gainful employment and left to fend for themselves. Further, most of the youth joining the workforce in India have very low levels of skill, largely due to the failures of the conventional education system in the country.
On average, less than 50% of the students of the 5th standard in India are unable to read a text prescribed for the 2nd standard, indicating a low level of literacy in spite of being enrolled in school. By the time these students become old enough to join the working population, they find themselves without any relevant skills. Having spent that time of their life when they are most open to learning new things and picking up skills receiving a substandard education also makes picking up new skills through colleges difficult, if not impossible. As adults without a strong skill-set, these young people will only be suited to semi-skilled work, which tends to pay subsistence level wages only.
For India to better avail the opportunity of its colossal demographic dividend, it must act quickly. There needs to be a concerted effort to ensure that there are more job opportunities for India's youth, and that they are skilled enough to take them up. It would be extremely detrimental to the Indian economy in the long-term if it does not act now to correct the current circumstances, which threaten to turn India's greatest modern economic opportunity into an anchor that sinks the country's dreams of prosperity.
---
Follow us for the latest education news on colleges and universities, admission, courses, exams, schools, research, NEP and education policies and more..
To get in touch, write to us at news@careers360.com.