Students in distress: Pay up or perish
Students in distress: Pay up or perish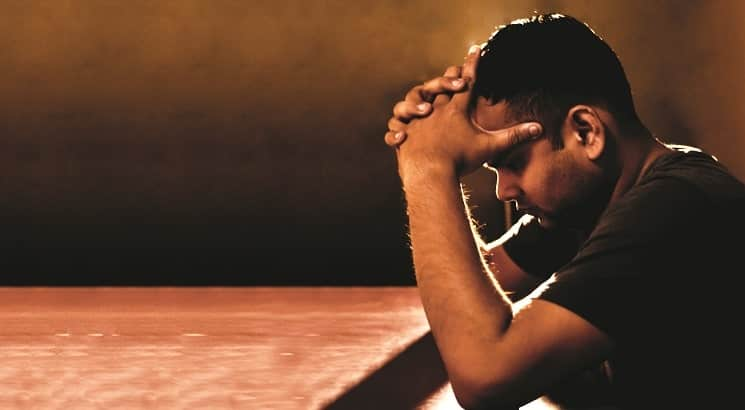 NEW DELHI, MARCH 20: Changing courses, colleges and programmes is getting tough for students as the institutions hold them to ransom by withholding original certificates, flouting all rules...
Students being harried by unscrupulous private institutions to extort money by playing with their life appears to be a norm rather than an exception these days. Fazal Mohammad (name changed to protect identity) shares his ordeal with Careers360. "I joined B.E. Electronics and Communication Engineering course at Dhanalakshmi Srinivasan College of Engineering, Coimbatore in 2017. My original documents were submitted at the time of admission. Disillusioned with the college, a few months later, I decided to discontinue my studies here. To my shock, the college asked me to pay tuition fee for all four years and is not returning my original documents. I have been running from one department to other for the past two years without any avail." Raj Kumar (name changed to protect identity), a student of Sri Venkateswara College of Engineering, Tirupati faces a similar situation. "I am so devastated," he says. "Kindly help me to get my problem resolved," he pleads.
Flouting norms with impunity
Fazal and Raj are not isolated cases. There are hundreds of students like them. This happens even when educational institutions are bound by AICTE and the UGC rules to return original certificates to the students when they discontinue their studies, albeit with some stipulations. In 2018, Visvesvaraya Technological University, Karnataka sent circulars to over 200 affiliated colleges to return original certificates upon completion of the admission process. All these colleges were found to have flouted the norms in this regard. However, only a few students like Fazal and Raj have the patience to continue their fight with the authorities. In most cases, students bow down to the pressure as changing college or course would otherwise require dropping a year. In many cases, they continue with the course, knowing fully that their future may not be the one they set out for.
Why do institutions act like Shylocks?
A student (name withheld) of Vidhya Jyothi Institute of Technology, Hyderabad emailed Careers360 saying,  "…. due to financial reasons  I have discontinued my studies in first year. My original 10th and 12th certificates are stuck up with them. I need my certificates back. The college authorities are insisting to pay the full 4yrs fee to get my certificates back." The question is, how can a student who is discontinuing his studies as he is unable to pay the fee for one year, pay the fee for four years in lump sum?   
Sometimes, the life of students is damaged beyond repair as they are unable to get back their original certificates for years. "…. during the second semester I dropped out and I failed to collect my 12 certificate… it's been 6 years … is it possible for me to collect back… 12 mark sheets from the institute… pls help…," adds another student (whose name has been withheld).
Institutions claim that they incur huge financial losses if students leave a course midway. So, if a student leaves after one year of a 4-year course, they demand the full fee for all the years before they part with the original certificates.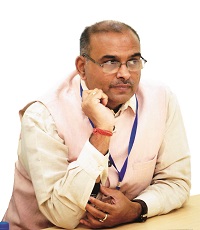 "Once a student takes admission and later leaves causes a financial loss to the college. In that case, we cannot force the college to refund the fee. However, I would like to state that there is no provision to hold back the original certificates of students, it has to be returned," said Prof. V.K Pathak, Vice Chancellor, Dr. A.P.J. Abdul Kalam Technical University, Uttar Pradesh. "The university has very strict regulation in this case. However, it has also been found that students complete their education and then leave without paying the fee. So, we deal with each case differently, till now we have not received any complaint from any of the students studying in the affiliated colleges," said the Vice Chancellor, whose university has 600 colleges affiliated to it.
Careers360 reached out to the institutions mentioned above, but till the time of going to press there was no response from them.
Rules in place
The University Grants Commission (UGC) and the All India Council for Technical Education (AICTE), which regulate the technical education in the country, have clearly laid down rules for fee refund and original documents. They have provision for strict action against erring institutions.  AICTE regulation clearly states, "Any violation of instructions issued by the AICTE shall call for punitive action, including withdrawal of approval and recognition of erring institutions and universities. AICTE shall on its own or on receipt of specific complaints from those affected take all such steps as may be necessary to enforce these directions." The UGC has similar provisions if an institution is found guilty of withholding documents of students.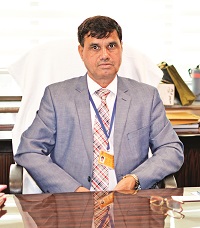 "In the normal course of action what happens is that documents submitted by the students are sent to the university to which the college is affiliated to. After verification, these documents come back to the college to be returned to the students. There is no question of withholding it," says Dr. M P Punia, Vice Chairman, AICTE. "In case a student wants to withdraw the admission from that college, the college cannot charge the fee for the entire duration of the course. If we receive any such complaint about any college we take immediate action," he added.
Legal recourse
In case the colleges refuse to return the original certificates, students can write to the UGC or the AICTE detailing the problem. Karnataka High Court, last year, ruled that the colleges cannot hold students "to ransom" by withholding their certificates and marks cards. Oxford College of Engineering, Bengaluru was directed by the court to return the testimonials of a student, who had discontinued her engineering course. Kerala High Court, while hearing a case against private self-financing colleges, observed that colleges cannot withhold certificates of students, for payment of amount, saying such practice is illegal and opposed to public policy.
In 2013, the Madras High Court gave a similar judgment when a college withheld certificates of a student, observing, "Those certificates are not like fixed deposit receipts on which banks claim a general lien in terms of Section 171 of the Contract Act," and directing the college to return them forthwith.
Is there a glimmer of hope?
The UGC issued a notification in 2018 stating that no institution can retain the original certificates. It also stated that the students are not required to submit original certificates like mark sheets, school leaving certificates, etc., at the time of admission. The institution can verify the original documents which shall be returned immediately. "No institution can take any original certificate into its custody," the notification clarified. The new regulation will be in effect from the upcoming academic session. However, the question is not about dearth of rules or regulations, but their implementation in letter and spirit, and whether stringent punitive action will follow if they  continue to flout norms.
Another way out is to stop physical handing over of original certificates to the institutions.
AICTE is currently working on a mechanism to do away with the physical verification of documents. The documents will be verified online. "Right now, this is being done for students from Jammu and Kashmir. The documents are verified from the official website of the state board," says the AICTE Vice Chairman. So, there seems to be some light at the end of the tunnel for Fazal and Raj Kumar, and thousands of others like them.  
UGC Notification on refund of Fees and Non-retention of Original certificates, October 2018
4.2.1     No HEI shall insist upon a student to submit the original academic and personal certificates, like mark-sheets, school leaving certificates and other such documents, at the time of submitting admission form, but the submission of self-attested copies thereof shall be mandatory.
4.2.2     HEIs shall physically verify the originals at the time of admission of the student in his/her presence and return them immediately after satisfying themselves about their authenticity, keeping the attested copies for their record.
4.2.3     The self-attested certificates of students shall be held valid and authentic by institution concerned and/or the affiliating university for all purposes and administrative requirements and should there be a need for physical verification at any time during the course of the programme of study, such verification shall be undertaken and the original certificates thus used for verification shall be returned immediately to the student concerned.
4.2.4    Taking the certificates into institutional custody under any circumstance or pretext is strictly prohibited.
4.2.5    In case of any suspicion over the authenticity or genuineness of a certificate, reference may be made to university or the Board which issued the certificate to the student and the admission be subjected to the authentication, but original certificate shall not be retained by the HEI under any circumstance.
---
Follow us for the latest education news on colleges and universities, admission, courses, exams, schools, research, NEP and education policies and more..
To get in touch, write to us at news@careers360.com.