Students want DU's decision on open book exams cancelled
Students want DU's decision on open book exams cancelled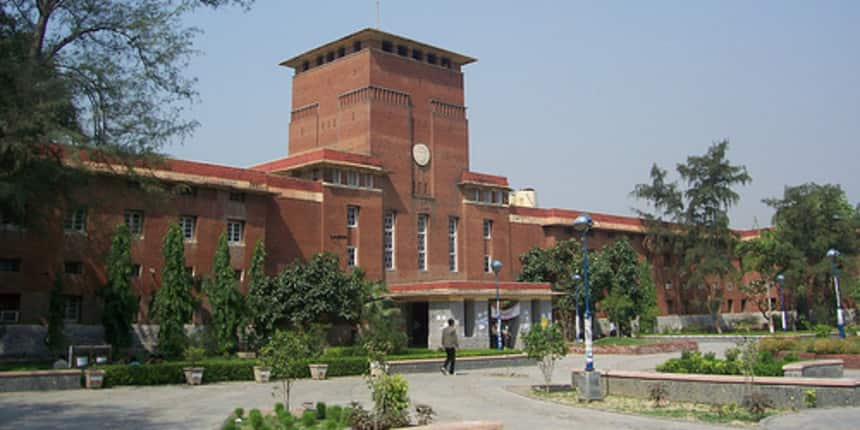 NEW DELHI: Following the Delhi University's decision to keep the option of open book exams open, students from the university have written an open letter requesting that decision be cancelled.
The Delhi University on Thursday announced that exams for final year students will begin from July 1. The university also said that it will opt for open book examination in case the COVID-19 threat persists.
Students pointed to various difficulties in appearing for online examinations ranging from lack of connectivity to the sudden shift to the open-book style of exams.
The students of MA Sociology, Delhi University, in a letter sent on the same day, said: "Data is neither free nor available equitably across the country. In India, access to the internet is a privilege that everyone does not have... Online exams explicitly disadvantage students from less privileged backgrounds and regions where the internet is not easily available."
Internet, electricity and exams
They also said that the erratic electric supply in some areas makes an online examination "infeasible and grossly insensitive".
"Such a mode of examination also wrongly presumes that everyone has access to devices such as smartphones and laptops. However, laptops are much more convenient to work on and are likely to be faster and more reliable. This means that students with laptops will have an unfair advantage over others," students said.
They also pointed out that the examination timings, which would be held for two hours as usual, does not account for the probability of technical glitches or problems in connectivity to occur.
Students also said that the suggestion of a conceptual model of examinations, such as the open book, is "disconcerting, confusing, and a needless additional burden on students".
The students said:"With the economy collapsing and the disease spreading, the future looks bleak for those graduating out of college this year. Holding examinations in such a manner adds to the stress and the anxiety of students."
Many students had left for their homes without taking all their study materials with them. They also said that study materials are hard to obtain and that "online classes remained inaccessible for a big chunk of students".
Also read:
IIM Sambalpur to adopt AI technology to conduct end-semester exams
COVID-19: Schools, colleges to invest in tech, online assessment tools
Write to us at news@careers360.com.
More From Team Careers360