Study Abroad: 'Getting a full-ride scholarship should not be anybody's default plan'
From an expert overseas education consultant, these are some of the basics you must know before applying for undergraduate studies abroad.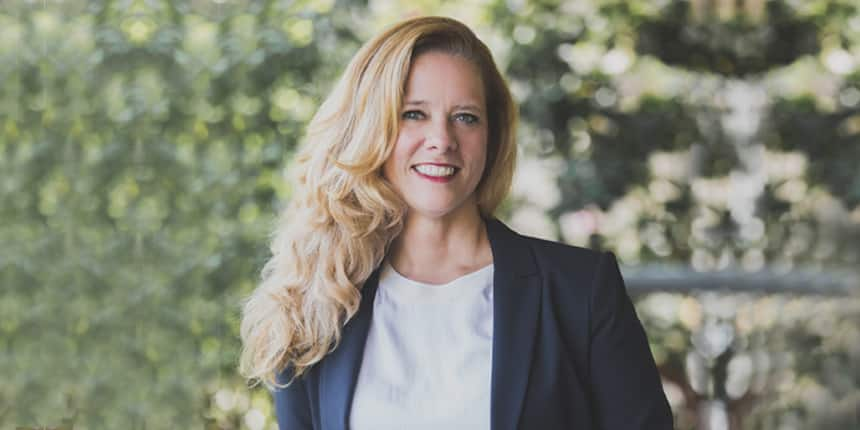 By Kimberley Wright Dixit
Every year, millions of students apply to study at a foreign university. From acquiring global skills to accessing exceptional professional opportunities, an international education opens many doors, making it an enriching experience. However, before you make a decision or even begin to apply to international institutions for undergraduate programmes, there are a few factors that you should consider.
Selecting a country
Many countries offer world-class education, but how do you determine which one best suits your goals? Two of the most popular countries are the United Kingdom and the United States. But they offer different education systems for undergraduates.
The UK system is characterised as being more rigid, whereas the US offers a lot of flexibility to the students. In the UK, a student's major course of study needs to be determined at the time of application and cannot change over the course of the degree programme. However, US colleges allow students to change their major course of study over the four-year bachelor's programme. Students can even apply with an undecided major.
So, for students who are not 100 percent sure about their major course of study, want to add electives or minors during their college experience or seek more flexibility in their degree requirements, the US is a better option. Also note that most bachelor's degree programmes in the US are four years, whereas most in the UK are three years.
Also Read | Nearly 2 lakh Indian students enrolled in US universities in 2021-22, a 19% increase
Besides the UK and the US, other popular study-abroad destinations are Canada, Australia, Europe, Hong Kong and Singapore. Each of these countries has its own education system.
Tracking submission timelines
Once you've selected the country in which you wish to study, you must consider the application deadline.
US deadlines begin in November and stretch through to February. Most application deadlines are around January 1, when a student is in Class 12. Although many US colleges use the centralised Common Application platform, many have specific application requirements, so check the details for each college during your application process.
The UK application deadline for Oxbridge, medicine, veterinary and dentistry majors is October 15. All other course deadlines are January 26. UK universities use the centralised UCAS application portal and the requirements are common. However, some of the more selective universities have additional testing or interview requirements.
Also Read | 'Think before spending a penny': Weakening rupee, inflation affecting Indian students abroad
Canada, Australia, Europe, Hong Kong and Singapore all have specific requirements, application processes and deadlines depending on the start date of their programmes. So, note these details if you plan to apply to universities in these countries.
Cost of studying abroad
There is no denying that global education is expensive. Many students do not think through this element or assume they will receive generous scholarships. When an international student gets a full-ride scholarship at a top global university, it makes headlines. However, this situation is extremely rare and should not be anybody's default plan. Instead, it's important to determine how much your family can afford ahead of time and be very open-minded about the options available within your budget. There are several ways to save money on global education at the undergraduate level.
In the US, these can include enrolling in a community college for the initial two years of the bachelor's degree and then transferring to a more expensive four-year university for the final two years. Or, a student can limit their search to only public universities, which have lower tuition fees but provide an excellent education through their honours colleges. Also, a few global universities are now collaborating with Indian institutes to offer two years in India and two years abroad, saving money on living expenses and fees while allowing students a few years to develop independence before moving away from home.
What others need to do
While I've outlined some of the broad parameters you should be thinking about as an applicant for undergraduate studies abroad, several elements in the process need to be executed by other people in your ecosystem, particularly your school.
Also Read | Medical student spent days without food, sleep as he fled Ukraine
A school counsellor -- or another administrator if there is no college counsellor in your school – will need to provide universities with the required documentation of your academic record. Each school does this differently, but whatever the method or structure, the school must provide a report to colleges that represents the rigour and achievement of the student within the context of the school.
Also, many colleges, especially in the US, require recommendation letters from counsellors and academic teachers. You will need to request these letters in advance. It is also advisable for you to cultivate a relationship with your recommenders so that they can portray a holistic picture of you as a student and a person.
From selecting a country and choosing a university that suits you best to creating and submitting a compelling application and meeting costs — applying to global universities is daunting. But an international education offers limitless opportunities.
Dr Kimberly Wright Dixit is the CEO and co-founder at The Red Pen. She has over a decade of experience as an independent education consultant. The Red Pen can be reached by emailing inquiries@theredpen.in or calling +91 9820491179.
---
Follow us for the latest education news on colleges and universities, admission, courses, exams, schools, research, NEP and education policies and more..
To get in touch, write to us at news@careers360.com.
More From Team Careers360