'Think before spending a penny': Weakening rupee, inflation affecting Indian students abroad
'Think before spending a penny': Weakening rupee, inflation affecting Indian students abroad
Study Abroad: Declining value of the rupee, price rise have put Indian students abroad in a very difficult position.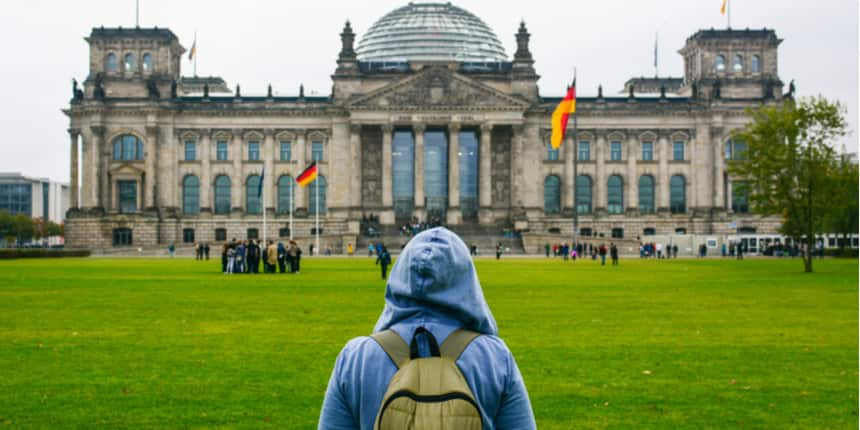 Sanjay
|
Jul 23, 2022 - 3:51 p.m. IST
NEW DELHI: When Somveer Singh Rawal, 27 and from Sonipat, Haryana, was looking for a certificate course in marketing in Canada in 2019, one Canadian dollar was equivalent to Rs 52.

"When I took admission in 2021, it was 58 INR and now it is more than INR 60," said Rawal who is enrolled in a postgraduate certificate course in marketing management at York University's Seneca College, Toronto. The course costs 15,000 CAD but its equivalent in rupees kept rising.
"It affected my studies as I had to pay more for the same course. It has become difficult for my parents to send money here and I have taken up a part-time job of 20 hours a week to meet my basic needs," he said.
Global inflation leading to increase in costs, coupled with the downslide in the value of the rupee, has placed Indian students studying abroad – or planning to – in dilemma, or outright hardship. It has become difficult even for those in relatively low-cost destinations where the value of the local currency is lower than the rupee.
Neeraj Rao, 30, from Mahendragarh, Haryana has been studying journalism and media management at KIMEP University, Almaty, Kazakhstan. The fee for the four-year course is Rs 22 lakh.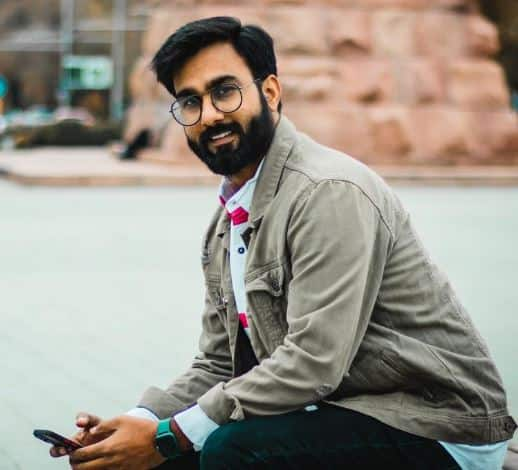 Neeraj Rao, India student studying in Kazakhstan"There is a rule here that universities will raise fees every year by 10 percent. My expenditure has almost doubled. Grocery, accomodation, travel and other things have become expensive. Earlier, I got money from my parents. For the last one year, I have been doing freelance work," he said.

Also Read | 'Ambedkar himself would be stopped': New rules stifle NOS scholars' freedom to study own communities
According to American think-tank, Pew Research Center, the annual inflation rate of the US in May was 8.6 percent, the highest since 1981. Data from 44 advanced economies shows that in nearly all of them, consumer prices have risen substantially since pre-pandemic times, the report said.
Scholarship-holders worry
According to government data, 1.33 lakh Indian students departed India for higher education by March 20 in 2022. In 2021, the figure was 4.44 lakh; 2.59 in 2020 and 5.86 in 2019. Most left for the USA, Canada and the UK.
Even those with scholarships are worried about travel, accommodation and other expenses. "My scholarship will cover my course fee of Rs 20 lakh for three years. I will also get a small stipend which will cover my accommodation. My scholarship has not covered my visa applications and I have to pay Rs 2.5 lakh for it. I will also have to spend a huge amount of money for transportation and other expenses," said Archit, 28, who will join the PhD programme at Queen Mary University, London, this year on a fully-funded scholarship.
Also Read | KVPY Scrapped: 'We found some of our brightest students through it,' says IISc professor

Simran Kathuria, 24, has received an international student scholarship for MA journalism and international affairs at University College Dublin, Ireland, said that even with the scholarship, she is "worried about [her] monthly expenses and accommodation".
Study Abroad: Courses cost more
Ishita Vashisht, 20 and from Chandigarh, wants to pursue MSc in Affective Disorders at King's College, London. The tuition fee of the one-year course is £3,30,00 (over Rs 31.39 lakh). "London is an expensive city. I think I will have to live frugally," she said. According to reports, many foreign universities have hiked their college fees for the 2022-23 academic session as well.
"A lot of universities spent huge amounts of money on e-infrastructure during Covid-19 and are recovering the money. The weakening of the Indian rupee will cost more money to students in getting foreign degrees," said Ramanand Nand, former adviser to the ministry of education and co-founder of the Delhi-based Centre for Policy Research and Governance.
But as Rawal pointed out, the rupee's fall has made every course dearer for Indians, whether there's a change in fee or not.
Also Read | 'Assessing war impact', says Govt on waiving educational loans of Ukraine-returned students
Palden Lhamo, 26, is pursuing MA in English and American studies, at Stuttgart University Germany. The two-year course costs her 1500 € – over Rs 1.22 lakh – per semester.
"Earlier students who wished to study in Europe needed to deposit around Rs 7 lakh in their blocked accounts for use after coming to Europe. But due to continuous weakening of the Indian rupee against foreign currencies, I had to deposit Rs 10 lakh when I took admission in December 2021. I have had to reduce my other expenditures," she said. Lhamo has a part-time job which fetches her around 450 € per month for food and groceries.
Study abroad loans
The increasing cost of everything has thrown all financial planning out of gear for those on loans.
Niharika Singh, 26 and hoping to study religion and sociology at Emory University, in Atlanta, Georgia, United States, may have to put her plans on hold for a year. Even after, she may have to take out a loan. "I am still unsure whether it will be enough to cover all my expenses in the US," she said.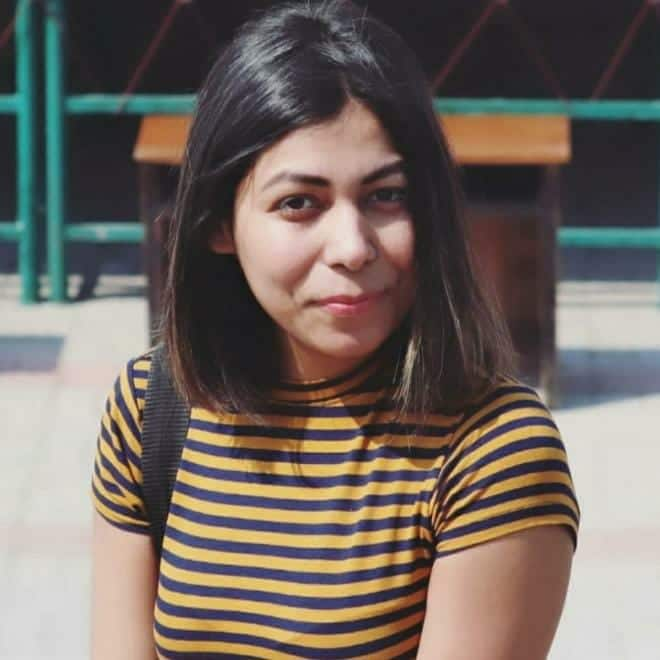 Niharika Singh, Indian student planning to study in USJohn Young from New Delhi – his name was changed on request – took a Rs 20 lakh loan which, he expects, will cover his tuition fee and living expenses while pursuing an MA in International Relations at University of London. "However, inflation and depreciation of the rupee can make living a difficult task," he said. "I have to think a hundred times before spending a single penny," he said.
Arindam, co-founder of Edufund which helps parents invest for their children's education, finds financial planning missing among parents.
Also Read | DU decides to increase university development fee from students
"Studying abroad has always been expensive. Parents need to start planning for their children's foreign education seven-eight years before admission. I will advise students and parents not to take big educational loans as it can further affect studies," he said.
Meanwhile, Nand said that the current situation has provided a "golden opportunity" to Indian universities to enhance their facilities, infrastructure and courses. "Indian students are reluctant to go to foreign universities due to fee hikes and other factors. If universities evolve and try their best to offer what students are asking, a lot of Indian students may not go abroad and choose Indian institutions instead," he said.
---
Follow us for the latest education news on colleges and universities, admission, courses, exams, schools, research, NEP and education policies and more..
To get in touch, write to us at news@careers360.com.