MBA Abroad: High interest in foreign B-schools but jobs are a concern
MBA Abroad: High interest in foreign B-schools but jobs are a concern
Management is a popular choice for students opting to study abroad but with the recent downturn, many are looking to return to India.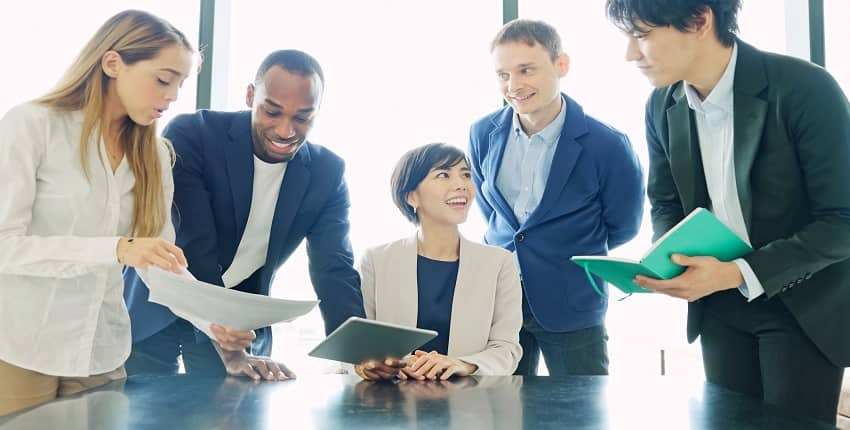 NEW DELHI: In the 2021-22 academic year, India sent close to two lakh – 1,99,182 – students to the United States for higher education. Of them, 13.3% – roughly 26,000 – went for business and management programmes, shows data from Open Doors 2022, a US State Department-funded initiative.
Indian study-abroad consultants report that interest in pursuing management abroad – in the US and elsewhere – has risen again after the Covid-related slump but securing employment after the course is a problem with the pandemic and Ukraine war straining even developed economics. Rohit Singh [name changed], 32, graduated with an MBA from Georgetown University in June 2022 and found a job with an online retail major in Seattle but found the process challenging. "Landing a job with no proper placement system is challenging because the number of companies hiring and sponsoring international students is smaller compared to firms recruiting native students who don't need a sponsorship or visa," he explained.
Nikhil Jain, co-founder and chief operating officer of ForiegnAdmits, a business-to-business study-abroad consultancy, said that while MBAs from UK universities typically have bright prospects, many students are "looking to return due to inflation in UK markets". He added: "Also, compared to the number of students going for an MBA, the employment opportunities are less."
Also Read | A Dalit student in Oxford University: Sumeet Samos on caste, merit, studying abroad
More students
"The best MBA destinations like the US, UK, Australia and Singapore, have seen a 44% increase in students going for the course till October 2022, over the previous year," said Aman Singh, founder, GradRight, a study-abroad education consultant.
"The increase can be attributed to universities offering innovative courses like MBA in finance, marketing and business with a specialisation in business analytics, finance, artificial intelligence and other similar technology-focused and allied specialisations," said Vaibhav Gupta, head, marketing and alliance, iSchoolConnect Technologies, an edtech company working in higher education abroad.
Harshitha G Suresh, 24, is in a one-year postgraduate management course at the University of Bath in the United Kingdom. Originally from Kolar, Karnataka, Suresh worked as a software engineer for four years before joining the programme. "After studying hard for the mandatory Graduate Management Admission Test, I scored 620 out of 800 which got me into the University of Bath in the September 2022 batch," said Suresh. She is optimistic about landing a job as her university's placement rate stands at 94% but said that other students like her are worried about the employment scenario as they have taken education loans worth lakhs. Suresh took a loan of Rs. 33 lakh; Singh had taken a loan of Rs. 1.5 crore.
Also Read | How twinning, transfer programmes let students study abroad at half the cost
New courses, training
Students going to the US hope to secure work visas. "Students are interested in getting work visas sponsored by companies after coming to the US on student visas. Students either pursue a STEM MBA or other technology-allied focussed MBA along with optional practical training (OPT) authorised on a student visa by the US government," explained Gupta.
Aiming for a work visa, students start networking and applying for internships from the start of the course. Singh secured a summer internship for three months at Amazon during June 2021 by applying for opportunities offered through the university network. Later, it was converted into a full time supply chain analyst job.
Also Read | Study Abroad: Cost comparison for 5 top countries for Indians
The challenges
Rohini Mittal [name changed] a graduate student of Kelley School of Business said that getting a job in the US is difficult. "In Indian B-schools, the majority of MBA graduates have direct placements from the campus. In the US, the scenario is different. Each student has to network to find internships and jobs," she added. Many like her struggled to get a job with most taking three-to-four months after graduation to land one.
Further, the interview process is quite different. "In the US, unlike India, interviews are more behavioural and case study focussed," she added. Most B-Schools in the US and UK provide interview skills sessions and facilitate sessions of connected companies for students to network, added another MBA graduate from Arizona State University.
"As an international student, it's difficult to get a job because only a few companies will sponsor you. The ratio of job openings for natives vs international students is 100:20. And with many international students targeting this 20, the competition is quite high," she added.
Also Read | Engineering top choice for Indians studying in Germany: DAAD India
Singh saw students who were not able to find jobs and faced severe hardship because of the huge amount of investment they had made. "While I come from a good financial background, there are several others from underprivileged backgrounds who get depressed as they fail to secure a job." Some students take loans, and mortgage homes to study abroad, especially for courses like MBA, and if you don't land a job, it becomes very challenging, she added.
A typical MBA in a US university costs USD 125,000 in tuition fees and living expenses can be between USD 1,500 and 2,500 per month. This translates to around Rs. 1.5 crore.
Curriculum and culture
Singh said that universities in the US and Canada typically look for students with a minimum of two to three years of work experience with a mature and diverse understanding of business. "In India, students can pursue MBA right after graduation. But in the US work experience is given significance because the curriculum is more focussed on real-time case studies and experiences which leads to mature class discussions," he added. In comparison, Indian B-schools are more focused on grades and marks.
Further, students find that in India, the majority of students in MBA classes are engineers. However, in the US and other countries, students come from across disciplines and countries. "There is a huge cultural difference. In the US, I have met people from more than 40 countries with just 20-30% of the class from an engineering background. We had people from different aspects of the business including supply chain, engineering and others. All this diversifies your learning and gives an understanding of different cultures globally," he stated.
Current scenario, future lens
Ferdinando Pennarola, senior professor, organisation and human resource department, SDA Bocconi School of Management, Milan, Italy, said that due to the current geopolitical situation labour regulations across countries are getting more restricted and finding a job in the US or Europe depends on where your passport is from. Students from countries like Germany, France or the UK, stand a better chance. The rules, even for studying, will be much more stringent in the coming few months, he added.
Considering the recession, there are challenges to meet in foreign universities which offer global programmes. "There is a race to be amongst the top and to negotiate entry in the world market along with return on investments for courses like MBA, especially during the current scenario," he said.
Also Read | 70% Indian students in France studying management: Campus France
But countries generally find Indian students, especially engineering, do well. "It's well known that good engineering students from India can perform well in the job market," he said.
Singh added that most students going abroad for an MBA have their long-term careers in mind. "Students going abroad don't do MBA courses just to get a job immediately after but to assure a better career. So, there might be some glitches for the graduates who are back right now, but they will surely reap some great benefits from the degree," he said. "Also, historically during recessions, there is an uptick of students going abroad. Because while these students study in universities globally, the economies reboot themselves from the recession, and when they graduate, the economies are back to the growth trajectory and they will find a good job," said Singh.
---
Follow us for the latest education news on colleges and universities, admission, courses, exams, schools, research, NEP and education policies and more..
To get in touch, write to us at news@careers360.com.
More From Sheena Sachdeva