Studying abroad during COVID-19: What are countries doing to help?
Studying abroad during COVID-19: What are countries doing to help?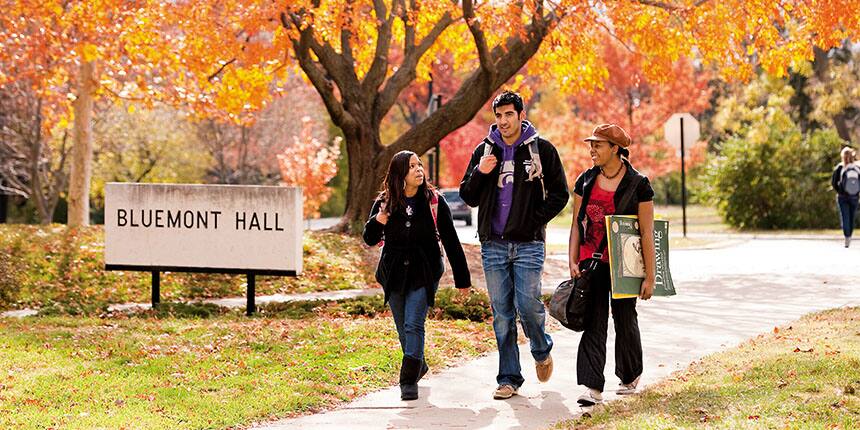 by Atul Krishna and R Radhika
NEW DELHI: The outbreak of coronavirus and the ensuing border restrictions had put the plans of many Indians hoping to study abroad on hold. Now, almost a year into the pandemic, many universities abroad have taken steps to ensure international students, of whom Indians form a very large contingent, keep enrolling.
Considering social distancing norms, foreign universities have replaced face-to-face classrooms with online instructions. That has not deterred students, say education consultants. Several countries keen to attract international students have altered policies related to visa applications, post-study work visas and fees, and universities have taken measures of their own. However, these policies vary widely with country and university.
"In our experience, most of the stu-dents were ready to defer their education to join the physical classes right when the lockdown was announced. Gradually more and more students have realised that online classes are the only feasible option for them," said Piyush Kumar, regional director – South Asia, IDP education.
COVID-19 safety measures
After months of lockdown, Canada and the UK have re-opened their borders for foreign students. On October 20, the Canadian Government allowed entry of international students regardless of where they are travelling from or when their study permit was approved. The government has also identified designated learning institutes or DLIs that have a 'COVID-19 readiness plan' in place for the safety of students.
"This announcement is an extremely positive development for colleges and institutes across Canada and reflects our collective efforts to prepare and plan for the safe arrival of international students," said a statement from Colleges and Institutes Canada (CICan), which represents Canada's officially supported colleges. Canada is one of the top five destinations for Indian students.
There are other measures that don't target international students specifically. Canada announced the Canada Emergency Student Benefit plan with an investment of "approximately $9 billion" for Canadian students only.
Funds and bursaries
Some universities have set up separate funds or bursaries to support students who are under financial stress. The University of Guelph in Canada is creating "an International Tuition Assistance Bursary, a needs-based program that will provide up to $2,500 ($1,250 per semester) to international students having difficulty paying their tuition", said its statement.
The University of Adelaide is providing a 20 percent study fee rebate for students who are unable to join the campus due to restrictions in Australia or their home country and Deakin University is providing an international student relief fund along with assistance from the state government in Victoria.
The Curtin University announced that it will support international students who are unable to arrive in Australia in time for the start of the semester by providing an Access Support Scholar-ship of AUD$1,500.
The level of support, however, varies very widely across countries and universities. The University College Lon-don said that students will not be given any concession even though classes have moved online. "The UK Government Department for Education has made clear that you should not expect any refund if you are receiving adequate online learning and support, and we are confident that in most cases we have been able to deliver this. As such, we are currently not offering tuition fee refunds or reductions on the grounds of some of our teaching and assessment having moved online," said a statement on its website.
Visas simplified
Countries have also relaxed visa regulations for international students.
The Canadian government removed restrictions on students working for more than 20 hours in a week but the change applies only for students working in an essential service.
Australia's international borders remain closed but relaxation of stu-dent and post-study work visa policies has helped. As per the latest policy, the online offshore study for international students will also count towards post-study work rights. It allows students to undertake a minimum of six months of face-to-face study in Australia to qualify.
"Australian government has started processing visa applications for inter-national students and many have also begun their classes online. The number of applicants of visa is very high in anticipation that the borders will be opened by January," said Manoj P, founder and CEO of Global Educational Consultants.
Additionally, the Australian government is temporarily waiving the visa application fee for international students. The government has also allowed students to work more than 40 hours a week in case they are working in the essential services.
The UK government has announced a new and simplified points-based student visa route for international students. "Students will require a total of 70 points out of 100 to get a visa. They will achieve the required points if they can substantiate that they have an offer from a recognised educational institution, speak English and are able to financially support their studies in the UK," Manoj P explained.
The initial plans to reopen the inter-national borders in January 2021 were advanced to October 5 in line with the new policy.
"We recognise that as a result of coronavirus, some overseas students are choosing to defer their entry onto courses in the UK until the spring semester of 2021. Introducing these new routes now means that students will be able to benefit from the new streamlined process whilst still giving sponsors time to adapt after their autumn intake," Kevin Foster, UK immigration minister said in a statement.
The situation is less promising in the case of the most favoured destination, USA. As the USA tops the chart of COVID positive cases in the world, the visa application process has also been hit. "Some of the finest educational institutions are in the US but the cur-rent visa policies are not very encouraging," Kumar explained. "There are many students who hold valid offers and I-20 form. These students are facing a lot of difficulties in getting visa interview dates."
Also read:
Write to us at news@careers360.com.
More From Team Careers360