Tamil Nadu Assembly passes anti-NEET Bill, will consider Class 12 marks for medical admission
Tamil Nadu Assembly passes anti-NEET Bill, will consider Class 12 marks for medical admission
Tamil Nadu assembly passed Bill to scrap NEET in the state. The Bill also provides for 7.5% horizontal reservation for the students of government schools in medical college admission.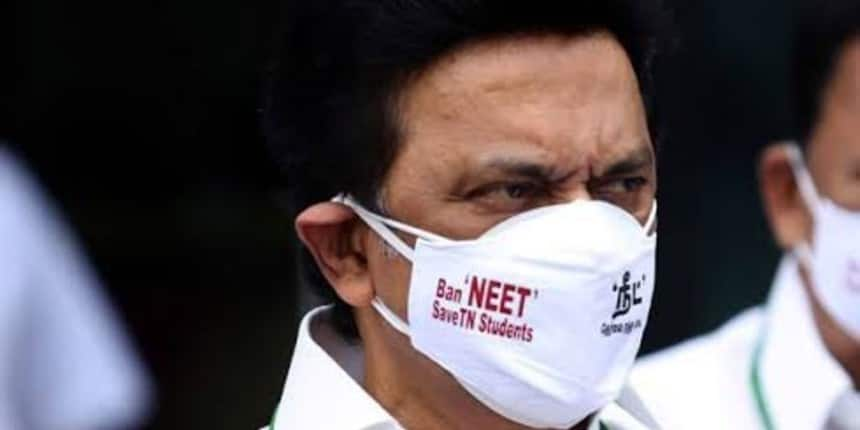 NEW DELHI: The Tamil Nadu Legislative Assembly today passed a Bill seeking to exempt the state from the National Eligibility cum Entrance Test (NEET). Admission to medical, dentistry, Indian medicine and homoeopathy courses will be based on Class 12 marks to ensure social justice, chief minister MK Stalin said.
Latest: Start your NEET 2023 Preparation with AI Coach Study Modules & Unlimited Mock Tests. Join Now!
Browse: Just Study 32% of the NEET syllabus and Score upto 100%, All you need to know about NEET Most Scoring Chapters And Topics. Know More.
Recommended: Attempt NEET FREE Mock test & Boost your preparation. Try Now!
Don't Miss: Free Download NEET previous year question papers. Click Here
Pursue MBBS @Manipal AUA. Scholarship of upto $96500 per student. 3200+ Graduates practicing in 34 countries. Register Now
The Bill also provides for 7.5% horizontal reservation for the government school students in medical college admission.
The chief minister introduced the Bill and said "We took steps to cancel NEET exam as soon as we came to power. The government is taking all constructive steps to cancel NEET exam and enrol students in medical education on basis of Class 12 marks. I request you all to support the Bill (seeking permanent exemption from NEET)," according to ANI report.
சமூகநீதியின் பிறப்பிடமாம் தமிழ்நாட்டில் சமவாய்ப்பை மறுத்து மாணவர்களின் உயிரைப் பறிக்கும் ஆட்கொல்லியாக #NEET இருக்கிறது; மாநிலப் பொதுசுகாதாரக் கட்டமைப்பை வலுவிழக்கச் செய்கிறது.

இதற்கு முடிவுகட்டி, +2 மதிப்பெண் அடிப்படையில் சேர்க்கையை மேற்கொள்ளும் சட்டமுன்வடிவை அறிமுகம் செய்தேன். pic.twitter.com/ZrZKglWuk2

— M.K.Stalin (@mkstalin) September 13, 2021
The chief minister said that the state government constituted a panel, headed by retired high court judge AK Rajan, to analyse if NEET had an adverse impact on students from backward classes. The committee formed on June 10, 2021, received 86,342 responses from people across the state, he informed.
Stalin said, "You (AIADMK) were in alliance with Centre, you still are. When it came to voting for CAA and farm laws, you should've imposed conditions of exemption from NEET. You didn't have the courage to raise voice, you ruled in silence until death of aspirants."
Expressing grief, he said, hours before the NEET 2021 exam (on September 12), 19-year old Dhanush belonging to a village near Salem died by suicide, fearing the outcome of the test he was to take.
Admission done based on the qualifying examination will no way lower the standard of education, he added.
Write to us at news@careers360.com.
Know More About

Download Exam Brochure