Tamil Nadu Schools: Strengthen existing child protection system, don't add one, say activists
Tamil Nadu Schools: Strengthen existing child protection system, don't add one, say activists
TN schools set up student safeguarding advisory committees against sexual harassment. Now, Madras HC has ordered internal complaints committees too.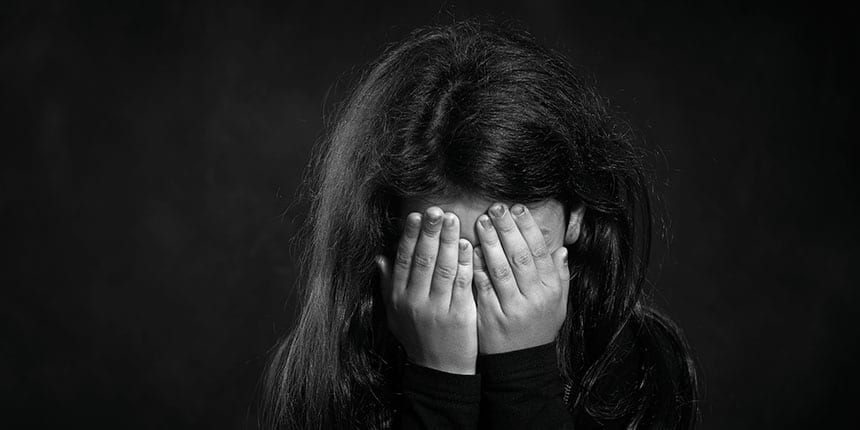 NEW DELHI: In late November, the Madras High Court, while hearing a public interest litigation (PIL) on mobile counselling vehicles in schools not functioning, asked the Tamil Nadu government to form anti-sexual harassment policy in all schools. It also noted that many schools did not have functioning Internal Complaints Committees (ICCs).
The order came against the backdrop of several cases of sexual harassment against children by adults in Tamil Nadu.
Child right activists said that the government should look to strengthen existing systems and improve teacher training to support and identify vulnerable children. They also said that there should be better monitoring of crimes against children in private schools, which have featured in some of the recent cases of sexual harassment.
Tamil Nadu Schools: Increased awareness
Child rights activists said the high number of reported cases in Tamil Nadu is a function of the grievance redress system's responsiveness, although it is difficult to say whether the system works uniformly well across the state.
"In Tamil Nadu it is because the mechanisms are better, more responsive. That is why more incidents are coming up. … It shows that if the system is accessible and responsive then children are ready to go and file complaints," said Andrew Sesuraj, a child rights activist and public policy consultant.
Also Read| School Education: How Indian children fell behind after Covid-19

They also said that the various awareness campaigns and social media have worked, raising awareness. "Now, even in rural areas, girl students are aware of sexual harassment due to the work of NGOs and other organisations. Social media is also creating a lot of awareness among children," said K Murthy, state convenor of the Right to Education Forum, an advocacy group.
"For instance, in the last four-five years all the textbooks carried these 1098 posters. The education department came up with posters about what child protection programmes are available in 2021, They had extensive awareness programmes on child protection," added Sesuraj. 1098 is a national toll-free helpline created by the ministry of women and child development for safeguarding children in need of care and protection.
TN Schools: Multiple helplines
However, apart from the 1098 helpline, other systems are not functioning so well or in all schools.
"Right now, there is only the Childline helpline 1098 for all the children to complain about all their issues. Otherwise, in some schools they have just a complaints committee or sometimes, not even that but just a complaint box," said Murthy.
In 2021, the Tamil Nadu government ordered setting up a student safeguarding advisory committee (SSAC) in each school for student safety and protection from sexual violence. A toll-free helpline with 144177 number was also set up to receive complaints from children on all matters in schooling and education. However, activists said that the helpline operators do not have the proper training to handle children under duress.
"The 144177 is not for child sexual abuse cases but they still take the cases. The 1098 call receivers are trained to receive such calls. The 144177 is not trained exclusively for that but they do immediately follow up with the Childline or the child protection unit," said Sesuraj.
It is also why activists are opposed to a proposal to merge Childline with the operations of the home ministry and police.
"The people who are receiving calls on the 1098 helpline are trained in receiving calls from children in difficult circumstances. A police person in a control room will not receive it in that same tone. Here, the 1098 personnel know that the call will be from a child or those supporting a child. The way the police will be receiving the call will not be the same," said Sesuraj.
Strengthening the system
Activists pointed out that ICCs don't always encourage children to report harassment. ICCs were mandated by the Sexual Harassment of Women at Workplace (Prevention, Prohibition and Redressal) Act, 2013; a workplace angle is integral to the law. Implementing it even in universities – workplace for teachers but educational institution for students – has been complicated, also because the law sees only women as potential targets of harassment.
"ICC is a different context where women are adults and employees. Here, there are children and vulnerable. Both are different contexts. Already the Government of Tamil Nadu has formed child safeguarding committees, whether they are functional or not is another matter. They are formed with the school managing committee and a similar kind of setup is more beneficial," said Sesuraj.
Also Read| CBSE, state board Class 12 syllabus cuts push students to coaching centres, dummy schools

"In this, there are teachers, parents, school counsellors or school social workers. So, the system has to be more contextualised than setting up an ICC," said Sesuraj.
Activists argued that instead of focussing on setting up an ICC, the government should focus on strengthening the existing SSAC by creating a better monitoring system. This, they said, will also increase the confidence in the system. That said, the ICC's mechanism of alerting authorities on cases and data is important for monitoring and ought to be adopted in the SSAC-system as well.
"The ICC sends reports to the concerned authorities on how many cases were handled, etc. Similar mechanism should also be implemented in the Safeguarding Advisory Committee," said Sesuraj. "This routine monitoring has to happen. It should create confidence in the system that my complaints will be taken seriously. It should be clear who is opening the complaints box. All of this has to be consistently monitored. We need to strengthen that system instead of creating an alternative."
Training teachers
Another area that needs addressing is teacher training. Even now, there are many instances of teaching staff trying to hide cases against fellow colleagues by threatening the children or keeping the incident quiet.
"In some schools, there is no case against teachers who are involved in such sexual harassment issues. They only take official action and will only take any action if protests happen. Then they'll file a case under POCSO. This is the situation in Tamil Nadu," said Murthy. POCSO is the Protection of Children from Sexual Offences Act, 2012.
"The insensitive handling or threatening attitude of the policemen or the teachers is trying to re-victimise the victim. But the awareness about how to handle it sensitively is growing but not to the extent that we want it to happen," said Sesuraj.
Activists said that teachers need to be given continuous training to identify symptoms of abuse even without the children coming forward with complaints.
Tamil Nadu private schools
Activists also said that the systems ensuring the protection of children are very weak in private schools which have been at the forefront of many high profile cases of crime against children.
"In private schools, in the name of safeguarding the management or the name of the school, children are often at the receiving end," said Sesuraj.
"The CBSE [Central Board of Secondary Education] has issued guidelines about POCSO committees in schools but we have to see how functional and accountable they are. It needs to be transparent. Of course, the identity of the child should not be made public but at least there should be transparency about how many cases were handled in the school, etc,"
said Sesuraj.
He also pointed out that despite many reported crimes against children, monitoring of child safety measures in private schools is weak. "State government should monitor private schools. All the law and order systems are within the state government including the district child protection committee or the child protection commission. But right now the monitoring is very weak," he said. "Unless someone speaks out or unless there is an issue, things never come out."
---
Follow us for the latest education news on colleges and universities, admission, courses, exams, schools, research, NEP and education policies and more..
To get in touch, write to us at news@careers360.com.