Telangana approves Private Universities Bill; 25% seats Reserved for Domicile Candidates
Telangana approves Private Universities Bill; 25% seats Reserved for Domicile Candidates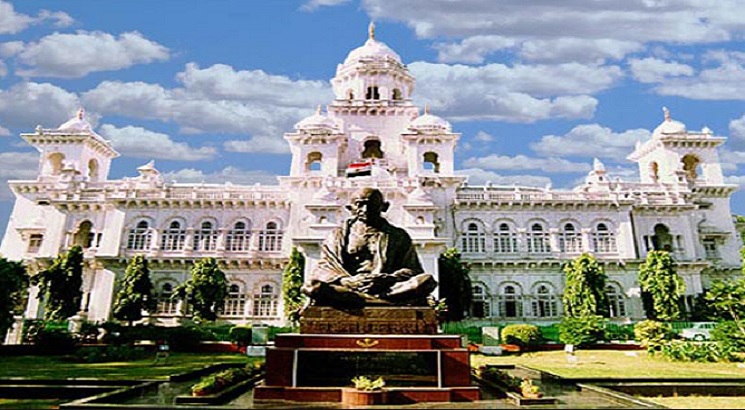 NEW DELHI, APRIL 7: The Telanagana Government has paved way for establishment of Private Universities in the state through the Telangana State Private Universities (Establishment and Regulation) Act, 2018.
The Act mandates for reservation of 25 percent of seats for candidates from Telangana. It also allows Universities to establish campuses and centres 'subject to adherence to quality levels and satisfactory accreditation'.
There have been apprehensions related to the seats for SC, ST getting lost with promulgation of the Act, however, Kadiyam Srihari, Deputy Chief Minister speaking in the State Assembly assured that existing seats which are reserved for SC, ST and OBC students will not be lost because the same rules of reservation will be implemented in private universities as well.
The Deputy CM said that Private Universities Bill in Telangana is different from that of other states because the Bill does not mandate the government to offer incentives to private entities. The Bill ensures to bring education with global standards to students in Telangana. However Srihari added that fee reimbursement scheme will, not be applicable to SC, ST students in private universities.
In December 2016 the Telangana Cabinet cleared the proposal to allow setting up of private universities in the state. Following which a Cabinet sub-committee headed by the Deputy Chief Minister was entrusted with the task of working on the modalities and come up with a Draft for Private Universities Bill.
On March 29, this year the state Assembly passed the Telangana State Private Universities Bill, 2018 and the Governor also gave his assent on the same day.
Key provisions of the Act
The Act seeks to provide for the establishment of private universities in the state of Telangana with objective to provide qualitative, research oriented, industry relevant and world class higher education and to regulate their functions. The Private Universities will implement all the relevant Rules and Regulations as laid down by the University Grants Commission (UGC) and other Regulatory Bodies.
The proposal for establishment of a University once cleared by the Expert Committee will allow it to develop educational programmes for diplomas, degrees and post-graduate courses; doctorate degrees and post-doctoral programmes and to maintain high standards of education.
The Act states, "25 percent of seats for admissions in the courses undertaken, by the University shall be exclusively reserved for the students of the State of Telangana on the basis of domicile as may be prescribed."
The fee structure shall be determined by each University through a Fee Fixation Committee which would consist of members drawn from Board of Management, Academics as well as external members.
The Private Universities Act also allows Universities to establish more than one campus within the state or to open centres. The Act states, "... the Government may, under exceptional circumstances such as starting of few specialised courses close to the industrial clusters, if it deems fit, permit two additional campuses/centres subject to adherence to quality levels and satisfactory accreditation standards as may be specified."
Stay updated with latest Education News