There is professional value to online skilling: Coursera India MD
There is professional value to online skilling: Coursera India MD
Raghav Gupta emphasized the importance of pursuing traditional college degrees along with online skilling courses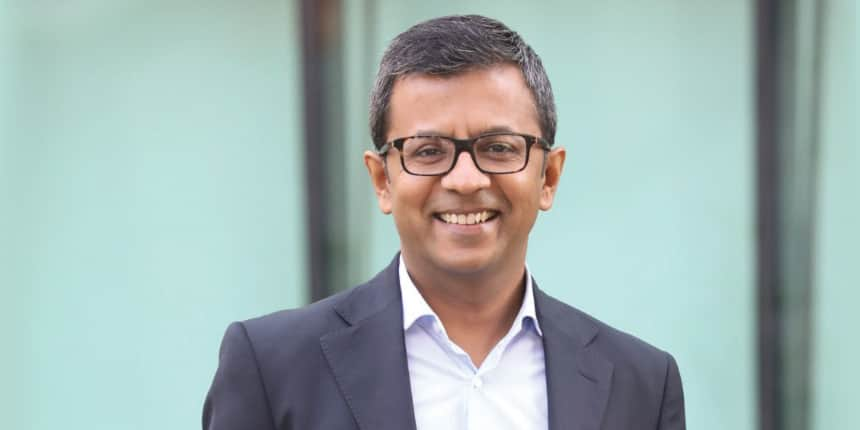 NEW DELHI: The use of online learning platforms was already rising when COVID-19 made them indispensable. As the rapid spread of the novel coronavirus led to the sudden closure of all educational institutions across the globe, online learning platforms witnessed a surge in demand for classes from Indians. In an earlier online interaction with students organised by Careers360, Raghav Gupta, MD India and APAC, Coursera, emphasized the importance of pursuing traditional college degrees along with online skilling courses, of enjoying the learning process and staying on a course to collect a certificate. Edited excerpts from that session follow.
Q. Please describe the world of online certification programmes and skills that are acquired through them. Where is Coursera placed in this world now?
A. Of the 60 million people learning on the Coursera platform, almost 80 – 85 percent are working adults. These are people who have come themselves. Moreover, when these people take courses on Coursera, they get a credential, which they put on their profiles on LinkedIn. Today, Coursera certificates are the second single, largest source of certificates on LinkedIn globally. The data tells me that given the amount of usage that we see on Coursera and the fact that people go and put those certificates on LinkedIn, there is professional value to that kind of skilling.

Q. What is your advice for students trying to make themselves employable as campus placements have suffered at many institutes?
A. The importance of education has gone up. It is much more important to be studying in a college, getting a good degree than it was two months ago. Because many industries will slow down, we may see a recession or a slowdown in the economy. So, in general, it is essential to get an education from a good quality institution. One of the big chunks is formed by commerce programmes. Many students who come out of B.Com programmes get entry-level jobs. So, they will work in the financial and accounting roles. They might work in corporate strategy. They might work in a BPO, KPO and so on. Some might study further to complete their MBA, some to become a chartered accountant or company secretary. Many students join family businesses as well. Today, the most significant thing which might be relevant for a B.Com graduate is to learn skills. These skills can be related to data, digital etc. So, for students who plan to go and work in a BPO or a KPO, there is an IBM certificate programme on Coursera, which is around customer engagement.
Q. When you look at the post-COVID situation, what are the kinds of skills you think will be in great demand?
A. Skills in the broad domains of data, digital and professional soft-skills, those would be the three broad domains. In the areas of digital, in the areas of data, in the areas of business management, these are the skills that one should build. Professional soft-skills have always been necessary but are probably even more critical today, and I would classify them into two buckets. One is what we have always known that you know, being able to communicate well. Then, to be able to work in a team, to be able to do critical thinking, doing problem-solving is important. However, today, the second bucket of skills which is becoming important is the virtual version of all these skills. Virtual leader-ship has become an essential skill.

Q. The travel and tourism industry has witnessed a massive setback because of COVID. What are the skills a student can learn online, which will help students who studied travel management?
A. That's a great question. Say, I'm an MBA in tourism and travel, but I want to shift jobs and want to become somebody who works in digital marketing because I understand the consumer space. Our platform can then show a learning path-way from who you are today to where you want to go tomorrow.
But I want to acknowledge that in certain industries and for graduates coming out right now, it is a really tough situation. And sometimes, you have to try and make the best of what the situation is. So I think skill building is the path forward for many students.

Q. Can a student sit at home and do micro-courses of, say, around three months or so on your platform?
A. I would highly recommend continuing to pursue a college degree in which-ever subject or topic is of interest to the student but to also use platforms like Coursera. They can take courses in skills that are of interest and also skills which align closely with their own field of study. The reality is that while we have some good universities in the country, on an average, sometimes the quality of education in many colleges and universities in India is not of that high a quality. Thus, sometimes, to supplement that with online learning, and just the learning process itself, can be enjoyable. Many of us have grown up in a rote-learning system where yes, we study, but we don't enjoy the learning experience. I would highly recommend starting to think about enjoying the learning experience because that is when education can be fun.
Q. Can an online certification help a student who is doing B.Tech?
A. Yes. What you can do is, along with a regular B.Tech, you could actually get B.Tech (Hon.). To get B.Tech (Hon.) you need to get 180 credits instead of 160 credits. Those 20 additional credits could make you a specialist in a particular domain. So, as a student, if you want to get a B.Tech (Hon.) with specialization in artificial intelligence (AI), which is a really strong differentiator, the university can offer those 20 extra credits on an online platform like Coursera.
Q. Is there any course available in Coursera that will help a student earn good scores in their college programme?
A. I would recommend that the students search for something which is called the Essential Skills Playbook. So, whether you want to work as an engineer, a product manager, a finance person, or as a marketing person, it will show the skills required. I still do not think that not going to college and only depending on an online platform is going to be recognized in the country. A good way to think about it is to blend it right. Continue to learn what is on campus, enjoy the social life and make friends. Many professors will be great teachers as well.
Q. Do you think completing a course on Coursera but without collecting the certificate still adds to a student's résumé?
A. If students complete 90 – 95 percent of the Coursera course, they will still learn a lot about what the course has to teach. When the courses are projected on a CV, they are usually substantiated by some kind of proof, like I am an MBA. The purpose of a CV is to get you an interview. And so, the certificates help you to get the interview. I think for that purpose a certificate is helpful.
Write to us at news@careers360.com.
More From Team Careers360