'They want only Brahmins': Sanskrit dept professor harassed in BHU
'They want only Brahmins': Sanskrit dept professor harassed in BHU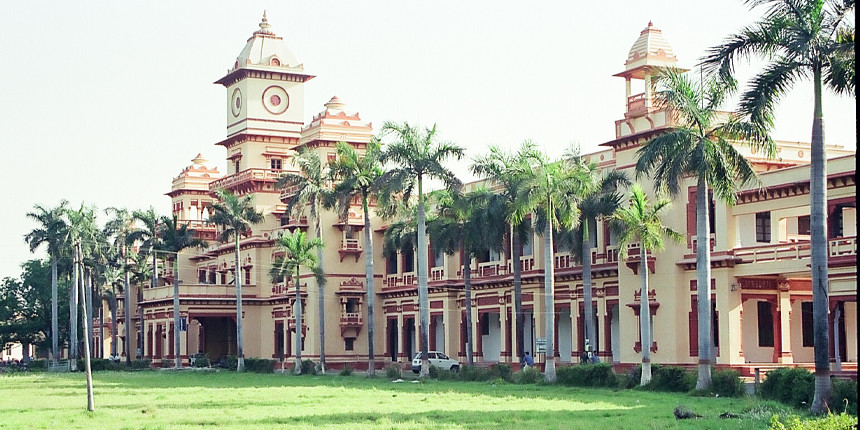 NEW DELHI: A group of students of Banaras Hindu University (BHU) allegedly chased and attempted to attack a professor of the university's Sanskrit Vidya Dharma Vijnan Sankaya (SVDVS) department on Monday.
They believe that the professor, Shanti Lal Salvi, was behind the appointment of Feroze Khan, the Muslim scholar of Sanskrit who was chased out of SVDVS by the same group. Khan's appointment as an assistant professor in the department in early November had led to protests despite the university administration and even some Hindutva groups supporting his candidature.
Salvi was in the office when some students came in and demanded that the department be closed. "They were hurling remarks and the situation became tense," he toldCareers360. "I moved out of the office along with my friend Rajnish Pandey. The students' protests grew even louder. Few were running behind us with stones. I could identify two guys, Shubham and Munish, but they are outsiders," said Salvi. Salvi further said that Khan was expected to visit the department to submit his resignation.
"If he would have come here yesterday, he would have been attacked," he said. "He did not come yesterday. No one had seen him also. I somehow managed to save myself after taking a lift from a biker and reached the proctor's office". Salvi has filed a first information report, or FIR, with the Lanka police.
Taunted for wife's name
Salvi further alleged that a fellow professor of the department has been "creating problems for the past few years". Salvi suspects a professor who "always taunted" him because his wife's name is Sakina is behind the "planned attack".
He said: "He is the brain behind yesterday's incident. He always taunted me that I married a Pakistani and that Feroze is my brother-in-law. They say I am the reason for Feroze being selected in the department. My wife is a Hindu. Her name is Sakina, that's all. I have no Muslim connection." However, he is "in no way against" a Muslim being appointed to teach. "Forget about Muslims, this set wants only Brahmins to teach in this department," he added. Salvi belongs to a Scheduled Caste, a community that's been historically marginalised in India.
Complaint to the Vice-Chancellor
In the evening, Salvi along with around 20 other professors of the university met Vice-Chancellor Rakesh Bhatnagar and chief proctor OP Rai to look into the matter. The administration has promised to set up an inquiry committee to investigate the matter, Salvi said.
Students of the Sanskrit Vidya Dharam Vigyan have been protesting against the appointment of Feroze Khan saying that a Muslim cannot teach religious texts. Classes have not been held in the department since November 8, the day after Khan's appointment. The semester exams were supposed to start from December 5, but due to fresh protests, the exams were postponed till December 10.
With Monday's incident, the semester exams have again been put on hold and fresh dates will soon be announced, said Salvi. He added that Khan has already been appointed in the arts department.
Stay updated with latest Education News
More From Pritha Roy Choudhury