TISS students demand revival of fee waiver for SC/ST students
TISS students demand revival of fee waiver for SC/ST students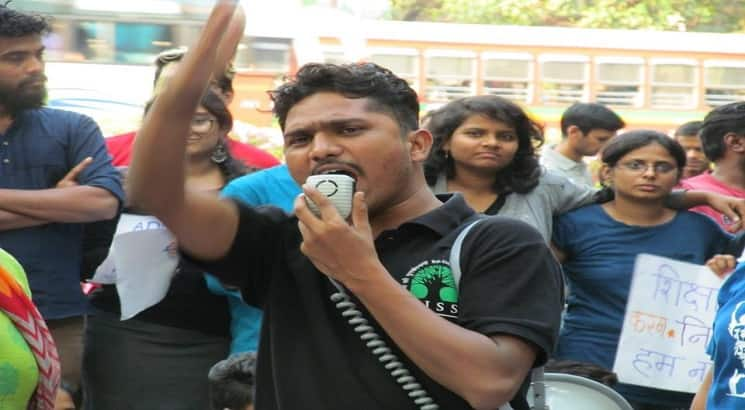 NEW DELHI, FEB 26: The students of Tata Institute of Social Sciences (TISS) Mumbai are in no mood to budge down till the Institute fulfill their demands. The students from other TISS campuses and some of the faculty member have also come out in support of their demands.
The students of TISS Mumbai started their protest six days ago against the notification issued by the Institute withdrawing fee waiver benefits given to the SC/ ST candidates. The protesting students are claiming that TISS has withdrawn all financial assistance for all categories of students asking all students to pay Rs. 50,000 per semester for hostel and food.
According to the protesting students, the TISS administration has asked the students of 2016-18 and 2017-19 batch eligible for the GoI-PMS to pay their tuition, hostel and dining hall fees.
The students are demanding for retraction of the notification, and are also demanding that the upcoming batch of 2018-20 be exempted from the new rule.
A similar waiver was being awarded to OBC students, has already been revoked a couple of years earlier. The tuition fees have been increased by over 75% for MPhil and MA students across categories in 2016.
it is being alleged that with the withdrawal of these benefits the number of students from reserved categories will also go down.