UGC revises guidelines for undergraduate internship, research projects
UGC revises guidelines for undergraduate internship, research projects
UGC chairman M Jagadesh Kumar said that the students will study research-related courses in the 7th semester and do research projects in last semester.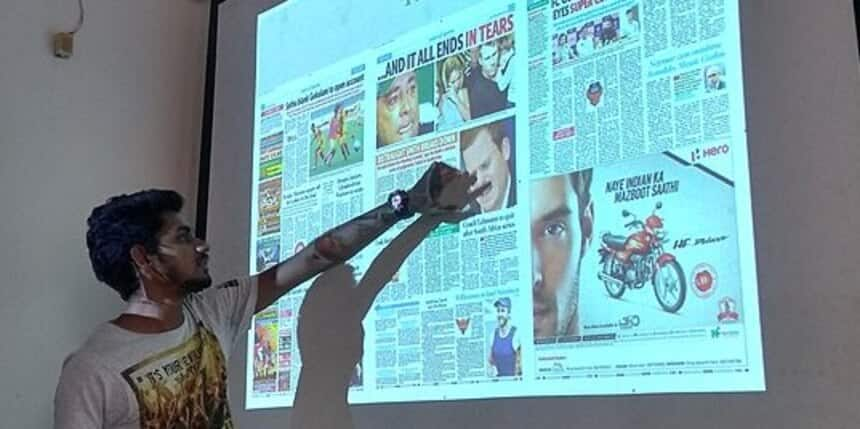 NEW DELHI: The University Grants Commission has revised its guidelines on research and internship for undergraduate courses making research now a part of the last semester instead of the last 12 months of a four-year undergraduate programme (FYUP).
The guidelines, titled Guidelines for Internship/Research Internship for undergraduate Students, are an updated and final version of the draft document issued in May last year.
Of the required total credits of 120 to 160 credits in a three-year or four-year undergraduate programme, a minimum of two to four credits, can be assigned to internship in line with the National Higher Education Qualifications Framework (NHEQF) and Curriculum and Credit Framework for Undergraduate Programme (CCFUP), the updated guidelines state. These reforms were introduced in line with the new National Education Policy (NEP 2020).
In the fourth semester – or, the second year of a programme – an internship of 60 to 120 hours duration will be mandatory for the students enrolled in undergraduate degree programmes. According to the draft, one credit of internship means two-hour engagement per week. Accordingly, in a semester of 15 weeks' duration, one credit in this course is equivalent to 30 hours of engagement in a semester.
The previous guidelines also mandated a 10-week internship in the first and second year, especially for students exiting early with a certificate or diploma. However, the new set of guidelines are silent on this provision.
The suggested activities in the internship programme includes hands-on training, a short research project, seminar attendance, reading assigned journals to prepare for seminars, study certain entrepreneurs social projects, or study of the enterprises or farmers.
Students can either opt for individual or a group internship where a group can be identified for a particular theme assigned to a particular industry or HEI supervised by an internship supervisor and mentor.
Also Read| UGC panel proposes new 'BS' degree for 4-year science, arts, commerce programmes
UGC Guidelines: Research project, dissertations
For the four-year undergraduate degree programme with the research component, students will be engaged in the research project during the eighth – or, last – semester. Students will have to be involved in research work for 360 hours to get 12 credits mandatorily. This is in addition to the internship requirements after the fourth semester.
According to UGC chairman M. Jagadesh Kumar, the change is in line with the CCFUP that will allow students to study courses related to research in the last 12 months of a programme.
"As per the Curriculum and Credit Framework for Undergraduate Programmes, students who choose a four-year UG programme (Honours with Research) will have a research component in the fourth year. They will carry out a research project in the last semester (8th semester). However, in the seventh semester, they will do courses relating to research such as research methodology, advanced courses in theory and applied areas, and seminar presentations. Therefore, the 7th and 8th semester will focus on research-oriented courses along with a research project," he told Careers360, adding, "The NEP 2020 further says that only in the master's programme that the second year of a two-year master's programme will be devoted entirely to research."
In the previous guidelines, this group was required to devote the final 12 months to the project and dissertation. To earn one credit, the earlier guidelines required a student to undergo a minimum of 45 hours of engagement in internship activities in a week. This means an engagement of 450 hours was assigned 10 credits.
As per the new regulations, the students need to essentially submit the research project to an allotted mentor and appear for a viva for evaluation of the research work.
Duration along with a corresponding number of credits of internship programme
Courses

Suggested Schedule

Duration

Credits

3-year UG degree

After (4th) Semester

60 -120 hours

02-04

4-year UG

degree

(Honours)

4-year UG

degree

(Honours

with Research)

4-year UG Degree (Honours with Research)

8th Semester

One Semester

08 12
UGC Internship Guidelines: Nodal authority
As per the updated guidelines, a nodal officer, preferably from the research and development cell (RDC) will be appointed at each university to organise internship opportunities.
The nodal officer will be responsible for reaching out to other universities or institutions, research organisations, research labs, corporates, industry, government offices to seek the opportunity of an internship for the institution. The guidelines also proposed undertaking a survey in the local market to understand the needs of companies and the expectations of students.
"The internship must be well-defined, with clear outcomes. It is critical to explore, reach out to, and sign a Memorandum of Understanding (MOU) with local businesses, research organisations, HEIs, etc. as this will aid in training, research, employment, and start-ups," the guidelines suggest. For instance, a time-bound internship opportunities in agriculture and related domains like farm internships, agriculture research internships can be considered, especially in rural areas.
In addition to a nodal officer, an internship supervisor will be appointed to monitor, supervise, and evaluate the student during the internship duration.
Students will further be assisted by a 'mentor'-- an empanelled individual professional who is identified by the HEI or by students through their network. The mentor will guide students during the internship and also facilitate networking with other subject matter professionals to enhance the internship experience.
HEI and internship providing organisations may decide about internships on mutually agreed terms and conditions. Internship outcomes should have been incorporated in developing a perspective among the candidates or students towards a profession and their ability to deconstruct a job role and to become job-ready as soon as they enter into a job or a profession.
Update: This copy has been updated to include UGC Chairman, M. Jagadesh Kumar's comments.
---
Follow us for the latest education news on colleges and universities, admission, courses, exams, schools, research, NEP and education policies and more..
To get in touch, write to us at news@careers360.com.