UGC panel drafts Rs 400-crore plan for fostering 'university-industry linkages'
UGC panel drafts Rs 400-crore plan for fostering 'university-industry linkages'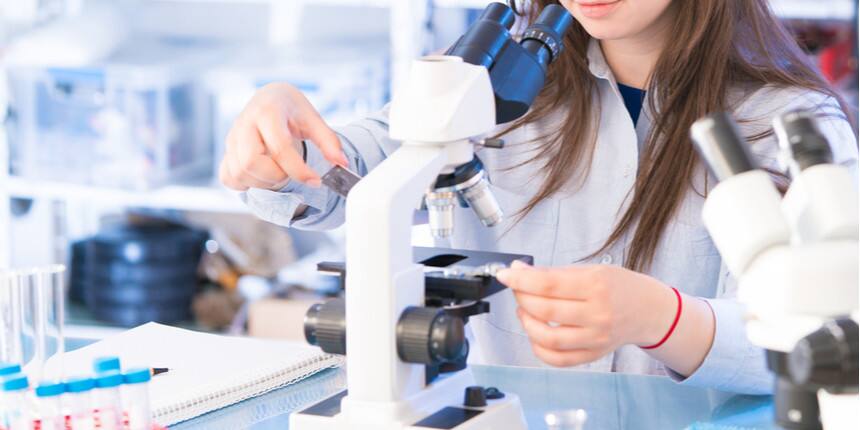 NEW DELHI: A University Grants Commission panel has recommended a Rs. 400-crore plan on "enabling and enhancing university and industry linkages".
The plan involves a new "University-Industry Research and Development Scheme" with Rs. 100 crores earmarked for it and another Rs. 75 crores for creating "Technology Innovation Centres in frontier areas". Apart from this, the report recommends that the UGC earmarks Rs. 225 crores each year as "facilitation fund" to cover a range of activities including setting up incubation centres, special cells in universities and protecting intellectual property.
While the recommendations are for universities offering education and research in general disciplines, they address mainly the science departments. Also, while the proposal has much to say on the functions of universities – and places most of the burden of funding on the UGC – it has less to say about the role and responsibilities of their partners in industry.
The working group that drafted the plan comprised the Vice-Chancellor of Manav Rachna University, Faridabad, the Pro-Vice-Chancellor of Mumbai University and academics and experts from Panjab University, University of Hyderabad, All India Council for Technical Education, Devi Ahilya Vishwavidyalaya, Indore, and the Commission itself. The group met first in May, 2019.
The Commission has placed its report in the public domain and will receive comments on it till November 22.
Some of its key recommendations are given below.
New facilitation cells and research centres | The group recommends that each university sets up a Technology, Innovation and Entrepreneurship Cell, or TIE Cell, to act as the "hub of innovation" and a "knowledge repository" for technology innovations. It must also work on framing a policy on protecting Intellectual Property, encourage entrepreneurship on campus and facilitate training programmes. The draft policy recommends an initial allocation of Rs. 15 crore for these cells.
In case the acronym is not attractive enough, the group has helpfully suggested alternatives: EDIFICE (Educational Initiative for Innovation-Connect with Enterprises), BLEnD (Business Linkage and Entrepreneurship Development) and UNITED (University-Industry Togetherness for Enterprise Development).
The report recommends that the UGC set up an "empowered committee" to "advise it on strategies to be adopted for enhancing the university-industry linkage and employability of students", conduct reviews and provide other types of support. The committee will be served by a separate cell in the Commission. The report also recommends three "U-I Linkage Policy Research Centres" in different locations.
The budgets recommended for different activities are given here:
| Schemes and programmes | Activities | Suggested allocation (in Rs. Crore) |
| --- | --- | --- |
| University-Industry R&D Scheme | | 100 |
| Technology Innovation Centres in frontier areas | | 75 |
| University-Industry Facilitation Fund: | | |
| | Incubation Centres | 20 |
| | TIE Cells | 15 |
| | Pre-incubation activities | 30 |
| | Seed fund | 50 |
| | IP Activity | 70 |
| | Linkages with SMEs | 20 |
| | Miscellaneous activities | 20 |
| | Total | 400 |
University-Industry R&D Scheme | The scheme will support collaborative projects to promote "industry-oriented applied research" in the universities. "It should be mandatory that the proposals come from industry in collaboration with a university; but the research will be carried out at university or jointly," says the report. The project's funding will be shared between the UGC and Industry with the former furnishing 70 percent of it.
Creating entrepreneurs and seed fund | The report suggests a range of activities to convert students and teachers into entrepreneurs. All universities will be encouraged to set up incubation centres. But where it is not possible, "clusters" of universities can use a central facility.Establishing more technology and research parks is also recommended.
Universities must also create an environment conducive to the genesis of startups through trainings, courses, "concept competitions" and provision of "free space and consumables". The report recommends that the UGC "financially support this activity" but is silent on what relationship the resultant startup will bear with the institution that midwifed it.
The UGC has been advised to earmark Rs. 20 crores for incubation centres, Rs. 30 crores for "pre-incubation activities" and Rs. 50 crores as "seed fund" to "nurture innovations by young innovators and entrepreneurs".
Elsewhere in its report, the group also recommends introducing "industry-relevant courses" to the academic curriculum.
For the faculty | The group has recommended that the BJP government resurrect a proposal that had been cleared by the Union Cabinet in 2009 when the Congress was in power.
The proposal was to allow faculty members to take sabbaticals to "get involved in science and engineering driven scientific enterprises". They can spend up to two years in industrial laboratories. The policy further says that during that period, "researchers or faculty concerned should be allowed to draw industry-driven salaries".
The report suggests that senior faculty-members be allowed to serve on boards of companies. This will facilitate the "flow of financial support to industry-relevant research activities of the university".
The report adds that unless industry-oriented research "outputs" become factors in performance assessment of faculty-members "they will not take up applied research seriously".
IP Activity | Universities will be encouraged to patent their research advances and protect their "intellectual property". The cost of "IP activity" will be shared by the UGC and the university, with UGC bearing 70 percent of it. The report recommends budgeting Rs. 70 crores for it.
Linking with small enterprises | The group recommends setting up "Research and Development and Innovation Support Centres" at select universities close to clusters of small and medium-sized enterprises. The UGC will "part-fund" these and has been advised to allocate Rs. 20 crores to this activity.
Industry Chair and performance award | The report suggests UGC set up "Industry Chair Fellowships" in the universities that will be supported by sponsors. It also suggests instituting "University-Industry Connect Performance Award" at university and individual levels.
Write to us at news@careers360.com
Stay updated with latest Education News
More From Shreya Roy Chowdhury