UP NEET Counselling 2019: 14 new colleges and 1645 additional MBBS seats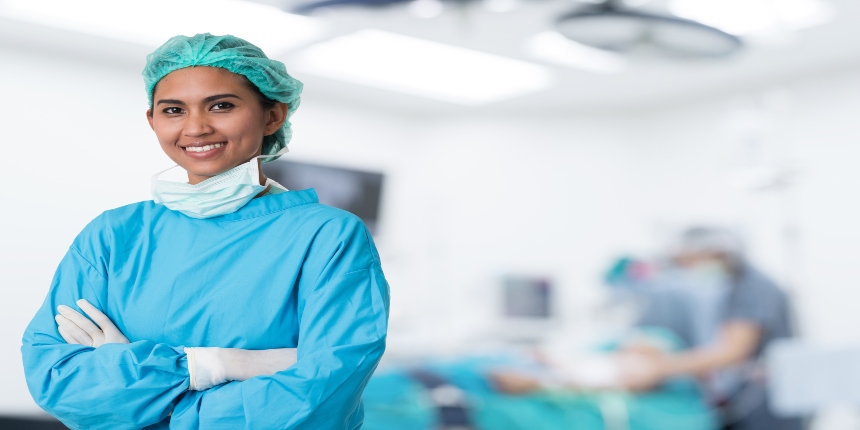 New Delhi, June 24: The seat matrix of UP NEET UG 2019 counselling released by the Directorate of Medical Education and Training (DMET), Lucknow brings good news for medical aspirants. It is because, for the current academic session 14 new medical colleges have been added; seven of these are private medical colleges and the remaining seven are government medical colleges.
With the addition of 14 new colleges, the total number of medical colleges in the state of UP now stands at 46. Of these, 24 are private and 22 are government medical colleges.
The number of MBBS seats has also jumped to 5565 from 3920 last year, almost an increase of around 42 percent. The contribution of additional seats is mainly from the new colleges; the only exception being Saraswathi Institute of Medical Sciences, Hapur, a private medical college, which added 50 seats to take its tally to 150 seats.
Please note that admission through UP MBBS 2019 counselling will be conducted based on NEET 2019 scores. The registration process is now over, with choice filling scheduled to take place from July 2-4. The seat allotment result for first round of counselling will be announced on July 5.
UP MBBS 2019 Seat Matrix
Type of college

Seats

2018

2019

Increase

Government

1670

2265

595

Private

2250

3300

1050

Total seats

3920

5565

1645
The increase in the number of seats will mean there, there will be fewer number of disappointed candidates who want to pursue medicine as a profession. In fact, what will warm the heart of candidates is there are 595 more MBBS seats in government colleges, which charge only a fraction of tuition fees that private medical colleges do.


List of new government medical colleges:
Government Institute of Medical Sciences (GIMS) Greater Noida

State Medical College, Ayodhya

State Medical College, Basti

State Medical College, Bahraich

State Medical College, Shahjahanpur

State Medical College, Firozabad

State Medical College, Budaun



List of new private medical colleges:
Mayo Institute of Medical Sciences

F.H Medical College & Hospital

G.S Medical College & Hospital

Prasad Institute of Medical Sciences, Lucknow

Saraswathi Institute of Medical Sciences, Unnao

Krishna Mohan Medical College, Mathura

Sharda University - School of Medical Sciences & Research, Greater Noida

MCI bans five colleges from offering MBBS course
In a related news, the Medical Council of India (MCI) has stripped its affiliation from five medical colleges in the state. Consequently, MBBS degrees awarded by these colleges will be deemed null and void. Candidates are therefore requested not to take admission in any of these colleges.

The following five colleges have been stripped of MCI approval:
Varun Arjun Medical College, Shahjahanpur

MSY Medical College and Hospital, Meerut

GCRG Institute of medical sciences, Lucknow

Glocal Medical College Super Specialty Hospital and Research Centre, Saharanpur

Sri Venkateswara Institute of Medical Sciences, Amroha



Stay updated with latest Education News