UPSC 2021: SC denies extra attempt to aspirants who used their last chance in 2020
UPSC 2021: SC denies extra attempt to aspirants who used their last chance in 2020
The SC says no extra attempt to appear for aspirants who exhausted their attempt in 2020, as per reports. Aspirants filed a petition seeking one more chance as their preparation was adversely affected due to the COVID-19.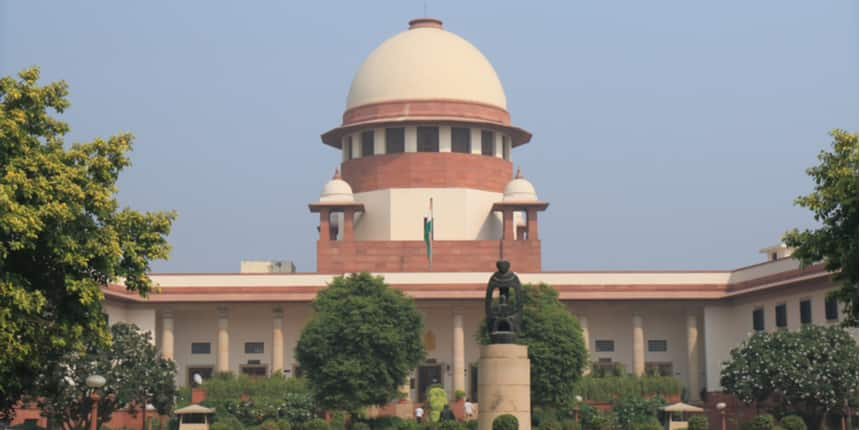 NEW DELHI: The Supreme Court of India in its order has dismissed the petition of those aspirants who had sought an extra attempt to appear for the UPSC 2021 exam, according to a Bar and Bench report.
Candidates who exhausted their last chance to appear in the UPSC exam in 2020 had petitioned before the apex court to allow them an extra chance as their preparation was affected due to the lockdown that was caused by widespread COVID-19 lockdown.
The judgement dismissing the plea was pronounced by a three-judge bench comprising Justice AM Khanwilkar, Justice Indu Malhotra and Justice Ajay Rastogi. Meanwhile, the petition on behalf of the aggrieved party was filed by Advocate Anushree Kapadia.
BREAKING: Supreme Court dismisses the petition filed by UPSC aspirants seeking extra attempt for candidates who appeared in October 2020 as their last attempt #UPSCextraattempt #SupremeCourt

— Bar & Bench (@barandbench) February 24, 2021
Government's Viewpoint
According to a report by Bar and Bench, the note of the central government has been mentioned which states, "Relaxation, only to the extent of providing one extra attempt for Civil Service Examination (CSE), specifically limited to CSE-2021, may be granted to only those candidates who appeared for CSE-2020 as their last permissible attempt and are otherwise not age-barred from appearing in CSE-2021."
In its plea, the government had also stated that the relaxation would be given only once and it should not be set as a precedent. Also, the relaxation will not be applicable to the candidates who have not exhausted their attempts or those who are otherwise age-barred from appearing the UPSC 2021 civil service examination, the report said.
Plea of the Petitioners
"COVID-19 has drastically changed their position. The IAS aspirations will be totally done away with. They will now be completely excluded," the Live Law report quoted Senior Advocate PS Narsimha, who appeared on behalf of the petitioners, as saying.
Supreme Court order dismissing the plea
After listening to the points put forward by the lawyers of the aggrieved party, Justice AM Rastogi lauded the efforts of the lawyers who spoke on behalf of the petitioners and added, "The hardships due to COVID-19 affected all candidates uniformly and if an extra chance is given to last-attempt candidates, other candidates will also start demanding the same, leading to an "endless cycle", the Live Law report added.
Meanwhile, earlier the Union Government had accepted the demand of providing an extra attempt to the candidates, however, with the condition that the concession would be subject to the age bar.
Write to us news@careers360.com.
Know More About

Download Exam Brochure