UPTET 2021: CM approves extension of TET certificate to lifetime
The UPTET eligibility certificate validity has been extended till lifetime after approval of Uttar Pradesh chief minister Yogi Adiyanath.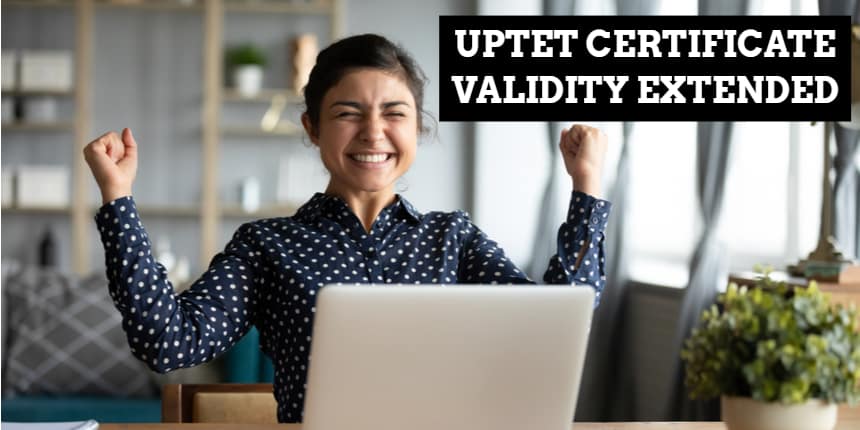 NEW DELHI: Uttar Pradesh Chief Minister Yogi Adityanath has approved the proposal of extending the UPTET certificate validity to lifetime. In a recent tweet by the official handle of Yogi Adityanath Office, the buzz about the extension of UPTET pass certificate has been cleared. According to the tweet, "The admission process of the DLEd course should be kept as before and the validity of Uttar Pradesh Teacher Eligibility Test (UPTET) certificate should be given lifetime validity as per the guidelines of the Government of India."
डी.एल.एड. पाठ्यक्रम में प्रवेश प्रक्रिया को पूर्ववत रखा जाए। भारत सरकार के दिशा-निर्देशों के क्रम में उत्तर प्रदेश शिक्षक पात्रता परीक्षा (यू.पी.टी.ई.टी.) के प्रमाण पत्र को आजीवन वैधता प्रदान की जाए: मुख्यमंत्री श्री @myogiadityanath जी महाराज
The decision of extension in validity of UPTET certificate has been taken after the announcement made by Ramesh Pokhriyal 'Nishank', Education Minister, India. On June 3, the education minister announced the extension of TET certificate validity. Followed by his tweet, the National Council for Teacher Education (NCTE) has also issued the notice to all the respective secretaries/commissioners of education of state governments/UTs regarding the extension of TET certificate validity.
It has been also mentioned that the authorities need to take necessary action for students whose seven years have elapsed. The authorities have to either revalidate or provide a fresh TET certificate for those students.
Following the decision taken by the education minister, the Bihar State Education Department has extended the validity of the Bihar TET Certificate validity to lifetime. One of the major benefits for candidates is that there will be no repetition. Fresh candidates will get a fair chance to appear in the TET or CTET examination.
Benefits of UPTET certificates validity extension
The approval of extension in the UPTET pass certificate gives waves of happiness to more than 21 lakh candidates who have passed the Uttar Pradesh Teacher Eligibility Test (UPTET). Earlier, the validity of the UPTET pass certificate was five years which is now extended to a lifetime. Over the last ten years, more than 21 lakh applicants have successfully passed. The UPTET notification 2021 is expected to be released soon.
More about TET exams
The Teacher Eligibility Test (TET) exam is conducted on both the central level and state level. The responsibility of conducting the state teacher eligibility test is driven by the state government whereas the Central Teacher Eligibility Test (CTET) is conducted by the Central Board of Secondary Education (CBSE). Candidates have to appear in the offline test and secure cut-off marks as per their category to get qualified.
Write to us at news@careers360.com
Follow Us on Telegram For Latest Updates - Click Here.