UP Panchayat Elections 2021: Teachers' unions left counting the dead
UP Panchayat Elections 2021: Teachers' unions left counting the dead
Uttar Pradesh: Unions say that hundreds of teachers have died by contracting COVID-19 while on poll duty. Some are planning to boycott counting.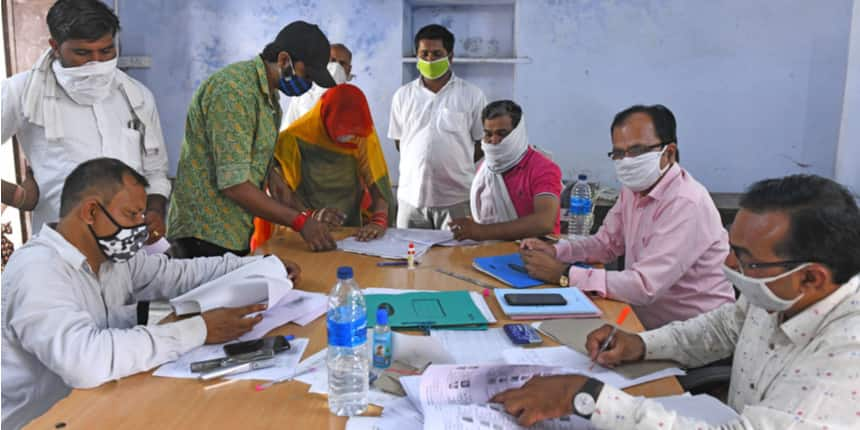 COVID-19 has claimed the lives of hundreds of school, college, and university teachers across the country. In a new series, Careers360 tells the stories of some of them and the communities they left behind.
NEW DELHI: Sunil Rajvanshi, 28, is yet to come to terms with his maternal uncle's death.
Mahesh Prasad, a principal of a junior and primary combined school at Sanigawa, district Lakhimpur Kheri, Uttar Pradesh died after his oxygen level dropped on April 25, 2021. Rajvanshi has come back to his uncle's hometown Rajapura that is mourning his death.
"He was a dedicated principal and a passionate educator. People from all corners of his hometown are coming to pay respects and offer condolences. Small children and others who had studied under his guidance have come to pay respects and grieve his death. Whatever I am today is because of him," Rajvanshi said, holding back tears.
By Thursday, when the Uttar Pradesh panchayat elections 2021 concluded, hundreds of teachers who were deployed for polling duty tested positive for COVID-19. Already sick, they have also struggled with an underprepared healthcare system thrown completely out of gear by the sharp rise in cases in the second wave of the COVID-19 pandemic. Many are struggling to find oxygen cylinders; others are running from pillar to post to get a hospital bed. In the absence of basic infrastructure, people are being forced to stay at home and treat themselves with basic medication.
According to the Rashtriya Shaikshik Mahasangh Uttar Pradesh (RSMUP), an association of primary teachers, 135 teachers in 22 districts in Uttar Pradesh lost their lives after returning from the election duty. Thirty-six primary teachers have died in Lakhimpur Kheri and 33 in Raebareli and these are teachers the unions know about. They estimate the final count will cross 750.
The four phases of the UP panchayat elections of 2021 were held on April 15, 19, 26, and 29. RSMUP had asked the Yogi Adityanath Government to postpone the ongoing panchayat elections in the state. Now, many teachers who can afford to are planning to boycott the counting process on May 2. Thousands in the Raebareli district sat out the training session for this, said a union leader.
Overworked and tired
Prasad was deployed at Sikandrabad for election duty on April 19. Two days after returning from there,Prasad's temperature rose and he complained of breathing difficulties. According to his relatives at Sikandrabad, Prasad was swamped with work and had to supervise other people's work as well. Tired, Prasad had applied for leave but his application was rejected.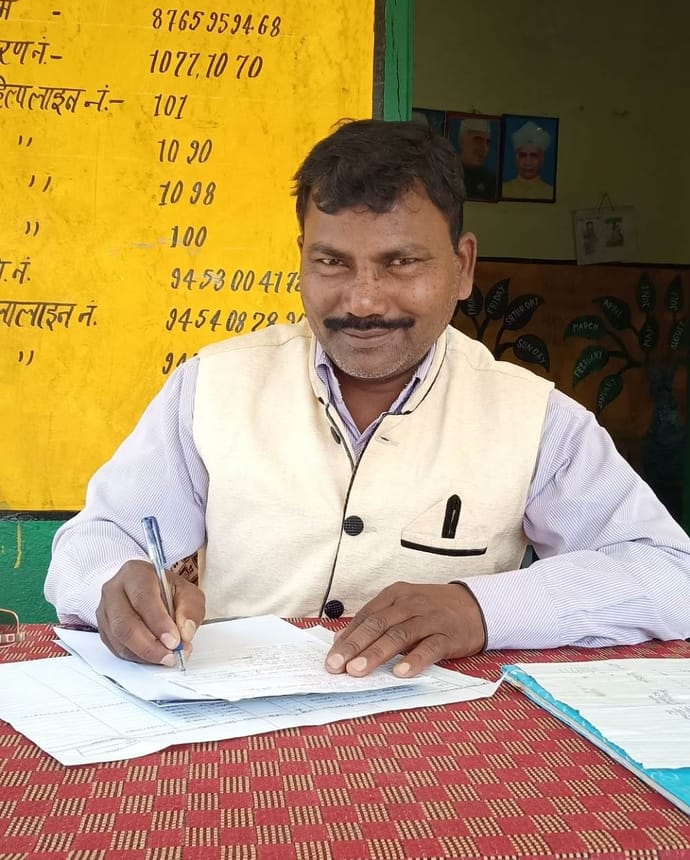 Late Mahesh Prasad
"I had asked mamaji to take a leave but he told me that other teachers are being suspended and leave applications have been denied," said Rajvanshi. On April 25, Prasad was administered oxygen at the district hospital but that help arrived too late and he passed away.
"All his life he has made ardent efforts to improve the education infrastructure. Sanigawa school had a dilapidated building before he joined. He started the construction work on the buildings and planted so many trees and flowers so that children enjoy their time at school," Rajvanshi said.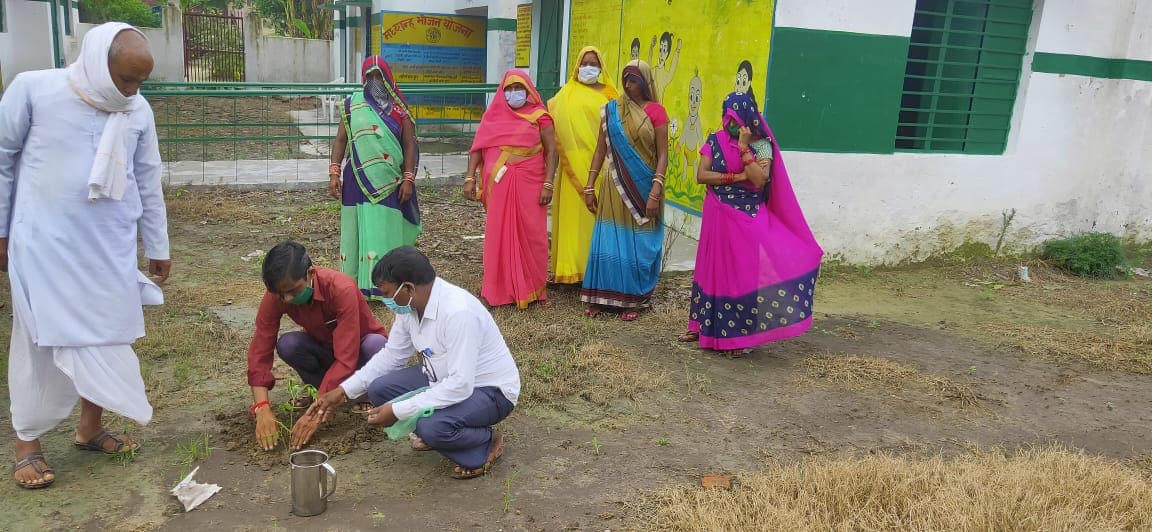 Mahesh Prasad (centre) planting a tree on school grounds
Prasad is survived by four daughters, two sons, and wife. "Three of his daughters are of marriageable age. We are so devastated after his death. You can ask anyone in the village, they will only say good things about him," Rajvanshi said in a trembling voice.
Even in his personal life, Rajvanshi says, Prasad was empathetic towards others. "He was considerate and did his best to help anyone who came asking," he recalled.
UP Panchayat Election: 'Callous and ill-prepared'
Shiv Shankar Singh, a member of RSMUP, who attended the election training camp at Raebareli, blames the Yogi Adityanath-led state government for conducting election training in small rooms packed with teachers without social distancing or other COVID-19 protocol. More than 80 percent of the people employed in election duty are primary teachers, he said.
"The election day training was conducted in 25X30 tiny rooms where 60 to 70 teachers were asked to sit close to each other for three hours. It is the reason why so many teachers have lost their lives and so many are still infected," said Singh. "In my career of 25 years, I have never seen an election being conducted so callously and ill-prepared," he added.
Election training for teachers began on April 6. Several teachers were already complaining about their health issues before the first phase of the election started on April 14. One of them was Indrajeet Verma.
"His son called me asking for an oxygen cylinder last night. I was unable to help. There is an acute shortage of oxygen cylinders here and he passed away early this morning," said Santosh Maurya, Lakhimpur zila president, Rashtriya Shikshak Sangh. These teachers are deeply critical of the Bharatiya Janata government in UP despite many, including Maurya, being long-term members and office bearers of the BJP's cultural arm, the Rashtriya Swayamsevak Sangh (RSS).
A total of 36 primary-level teachers have died in the Lakhimpur Kheri district alone. It is one of the largest districts in northern UP. While 33 teachers lost their lives in Raebareli. Overall, according to Singh, 750 teachers have died due to coronavirus in UP. The numbers are three days old and the final number can be ascertained only after Sunday, Om Pal Singh, president of Rashtriya Shikshak Sangh told Careers360.
"Soon after the training period ended, so many teachers reported their deteriorating conditions, some had high temperatures and some had breathing problems. The state government has left us to fend for ourselves," said Singh.
Forced to attend election duty training
Despite having severe medical issues, many teachers were forced to show up in their respective election booths. " In the booth next to mine, one teacher was so ill, he could not continue his work. His son carried out all his responsibilities while his temperature soared through the day," recalled Singh.
The trouble for UP's teachers has not ended yet. The UP panchayat election 2021 votes will be counted on May 2. The teachers are now being summoned for vote counting for which separate training has to be conducted. Despite several requests from various teachers associations in UP, the state government has refused to conduct this training in online mode. Left with no choice, large numbers of teachers who are part of various teachers' organizations have boycotted the training session.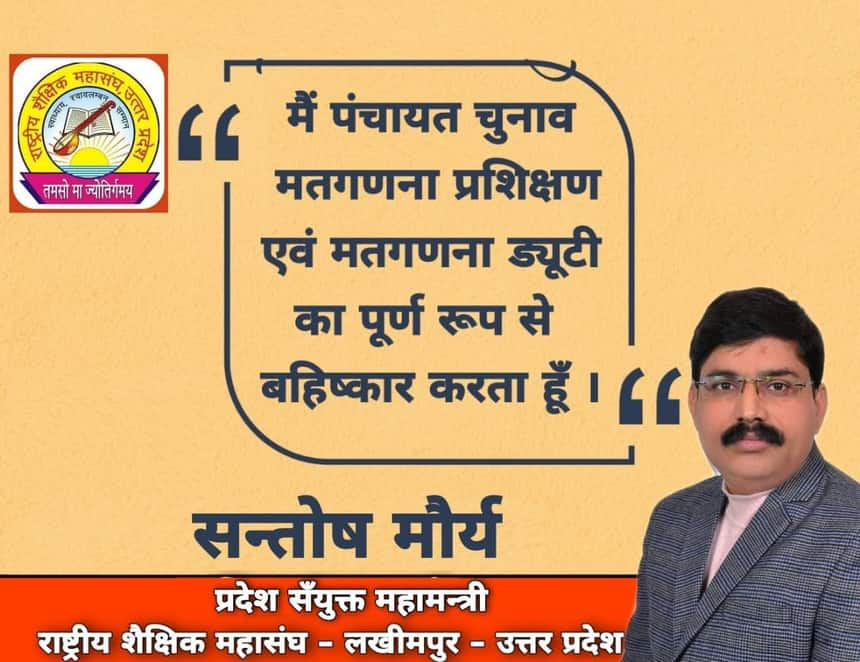 "Out of 7,500 teachers in Raebareli district, 2,500 teachers did not attend the training session," said Singh. However, many are forced to attend these training sessions out of fear of being suspended. Many teachers come from financially weak backgrounds and cannot risk being fired.
"We had joined the election duty with all the fervor. We do not shy away from our duty but we should also receive basic healthcare. All of us who are asked to sit for election duty should at least get the Rapid Antigen Test done. The government should ensure that COVID-19 protocol is followed in all booths," demanded Singh.
Write to us at news@careers360.com