Uttarakhand Board Class 12 exam 2021 cancelled: Arvind Pandey
Uttarakhand Board Class 12 exam 2021 cancelled: Arvind Pandey
Uttarakhand Board has cancelled UBSE Class 12 exam 2021 due to the COVID-19 pandemic. Check details here.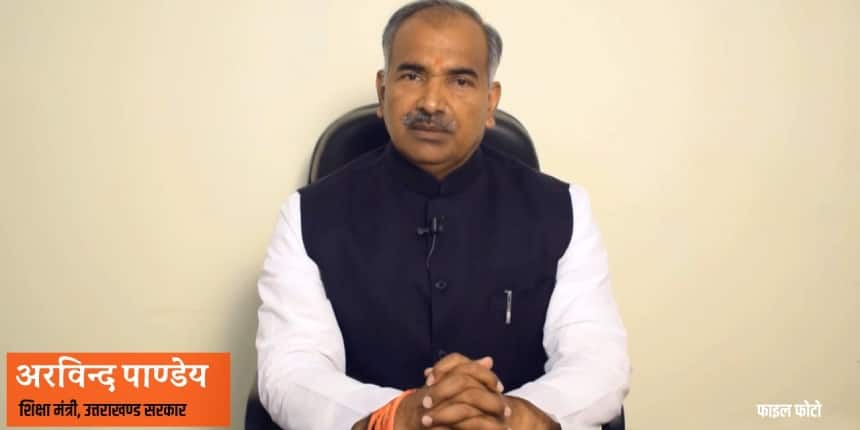 NEW DELHI: Uttarakhand government has cancelled the UBSE Class 12 exam 2021 in view of the current situation of the COVID-19 pandemic. The decision to cancel the UK board 12th exam 2021 was taken in the interest of students and teachers.
Latest: Your Class 12 score qualifies you for these Top Universities - Check list here 
Check Class 12 board exam updates here.
Uttarakhand Minister for School and Sanskrit Education Arvind Pandey announced on Twitter in a video, "Uttarakhand board class 12 exam has been cancelled."
The details on the alternative assessment scheme will be announced by Uttarakhand School Education Board (UBSE) after finalizing it. Students must keep checking the UBSE official website to get all updates on the Uttarakhand board exam 2021.
Earlier, the Uttarakhand School Education Board had postponed the Class 12 board exams which were scheduled between May 4 and May 22, 2021. The board has already cancelled the Class 10 exams in April 2021.
Soon after the cancellation of CBSE board exams, other states including HBSE, GSEB started cancelling their respective state board exams. Some boards are yet to take a decision on the Class 12 board exam 2021 and UP board is among them.
Write to us at news@carees360.com.