VITEEE 2021: How to prepare for the exam at home
VITEEE 2021: How to prepare for the exam at home
VIT, Vellore is scheduled to conduct the VITEEE 2021 entrance exam on May 28, 29 & 31 in an online remote proctored mode. Know-how to prepare for the VITEEE exam 2021 at home.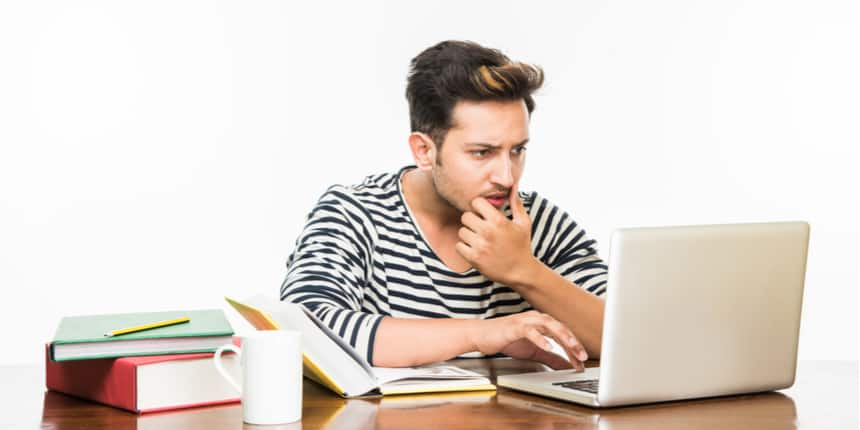 New Delhi: Vellore Institute of Technology (VIT), Vellore will be conducting the VITEEE 2021 entrance test as an online remote proctored test on May 28, 29 & 31. Candidates are left with three weeks only for their VITEEE exam preparation 2021. It will be better for all students to stay at home and not come in contact with random people on a daily basis. Thus, for students preparing for VITEEE 2021 exam at home, here are some tips to prepare for at home.
VITEEE 2021: Preparation tips for candidates at home
Proper time table: For candidates who have not prepared a schedule to study for VITEEE 2021 exam, it's high time to get into a routine. Those who already have a schedule to follow, are advised to enhance their preparation time.
Best books: Refer to the best books related to the VITEEE syllabus 2021. Always remember that one good book is equal to a teacher.
Practise: Practice makes a student perfect at the subject and this is what VITEEE 2021 candidates need to do at this crucial time. Practice more until you are near perfection. Practice from the mock tests and sample papers. They need to evaluate their exam preparation level and then work upon the weak topics.
Time management: Managing time is a key factor to crack the VITEEE 2021 entrance exam. Managing time is to study all the topics of the syllabus. Also, managing time between studying and relaxing is very important.
Revision: After covering all the sections, students need to revise it again and keep revising till the topics and basic concepts are at the fingertips.
VITEEE 2021 exam pattern revised
As per the revised exam pattern, the VITEEE 2021 entrance exam will be held in online remote proctored mode. There will be 80 questions and students will be provided 90 minutes to complete the VITEEE 2021 exam.
There are five sections - Mathematics, Physics, Chemistry, Aptitude, and English. Each section has 25 questions except the Aptitude (3 questions) and English (2 questions) sections. For each correct answer, 1 mark will be given and there is no negative marking.
Write to us at news@careers360.com.