VITEEE 2021 memory based questions available for May 29
VITEEE 2021 memory based questions available for May 29
VITEEE 2021 entrance exam is being conducted by VIT as a computer-based test (remote-proctored). Check slot-wise memory-based questions of VITEEE 2021 (May 29) here.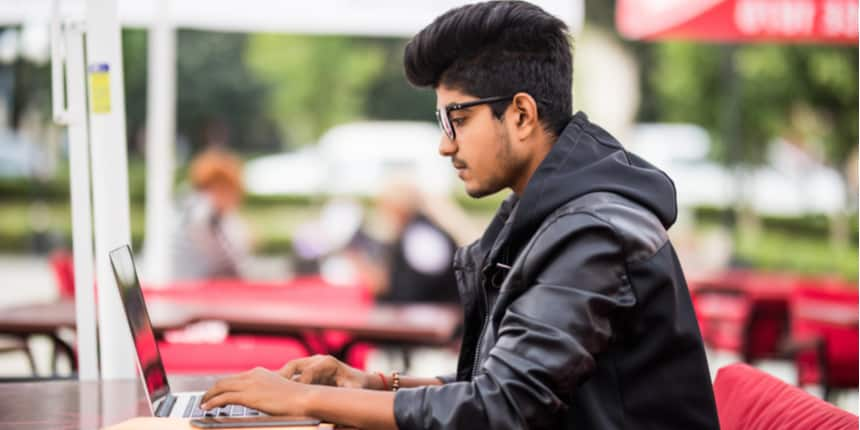 New Delhi: Vellore Institute of Technology (VIT) conducted the 2nd day of the VITEEE 2021 exam today. The exam is being conducted in the home-based proctored test in different slots. After the completion of every slot, you will get VITEEE memory based questions 2021 here. Now, students can check the VITEEE 2021 memory-based questions for slot 1. Also, VITEEE memory-based questions 2021 is available for all slots which were conducted yesterday, May 28.
The last day of VITEEE 2021 is scheduled to be held on May 31. Students must go through the VITEEE 2021 exam guidelines carefully before taking the test.
VITEEE 2021 memory based questions: Slot 1 (May 29)
Q1. If | z -i|≤ z1= 4 +i4, then the maximumvalue of |iz + z1| is
Q2. a + 2b + 3c = 0(a x b) + (b x c-1) + (c x a-1) = ?
Q3. a((b x c) x (a+b+c) is equal to
Q4. Area bounded by curve y=x sq and y=5x
Ans.26/6 sq units
Ans. 26/6 sq. units
Q5.

VITEEE 2021 exam pattern
Students can check the detailed exam pattern of VITEEE 2021 below.
Particulars

Details

Exam mode

Computer Based Test (Remote-proctored test)

Test duration

90 minutes

Subjects

Mathematics - 25 Questions
Physics - 25 Questions
Chemistry - 25 Questions
Aptitude - 3 Questions
English - 2 Questions

Total number of questions

80 questions

Question type

Multiple-choice questions

Marking scheme

One mark will be given for each correct answer
There is no negative marking
About VITEEE
Vellore Institute of Technology (VIT) conducts the VITEEE 2021 examination for admissions to UG engineering courses offered at all campuses of the institution. Qualified candidates need to appear in the VITEEE 2021 counselling and seat allotment process for admissions.
Write to us at news@careers360.com.