What do UGC guidelines for reopening colleges, universities say?
What do UGC guidelines for reopening colleges, universities say?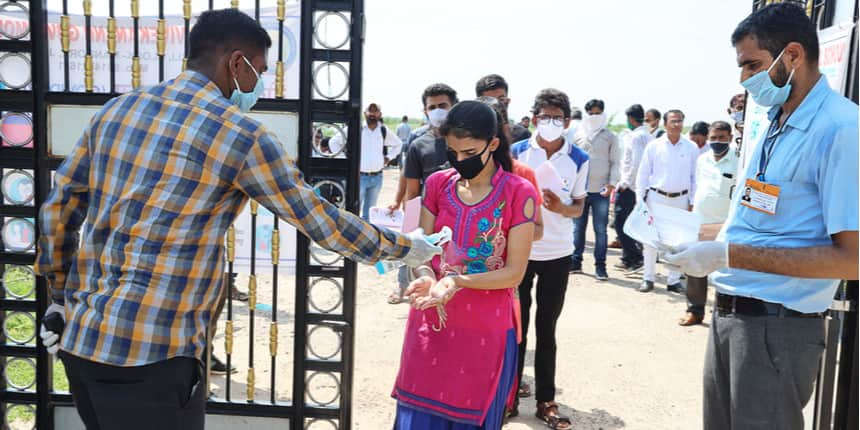 NEW DELHI: After eight months of lockdown, the University Grant Commission (UGC) has issued detailed guidelines for universities and colleges to reopen physical classes amid the coronavirus pandemic.
Apart from observing all COVID-19 standard operating procedures (SOPs), the commission has advised increasing teaching hours and reducing class sizes to half the class strength in the guidelines released on Thursday. Classes may be held in shifts.
Considering the situation on the ground, the latest UGC guidelines allow centrally-funded higher education institutions across the country to resume classes in a phased manner. State and private universities will follow the guidelines issued by respective state governments.
For now, classes will resume only for researchers, postgraduate students in the science stream and final-year students in undergraduate programmes. Such students have been allowed to rejoin campus for "academic and placement purposes", the guidelines said.
The UGC guidelines advise continuation of online classes for all other students with the option of visiting the campus after getting "prior appointments" from teachers.
Following are some of the UGC guidelines to be implemented by higher educational institutes to ensure the safety of students and staff -
UGC guidelines for university
1. Only the universities and colleges outside containment zones will be allowed to resume physical classes. Students and staff residing in a containment zone will not be allowed to attend.
2. All institutions have been directed to plan the entry and exit of students and staff and monitor infected persons.
3. An alternative plan has to be formulated in case the campus has to be shut down again due to the spread of coronavirus in and around college premises.
4. Isolation and quarantine facilities are to be provided on campus for the COVID positive persons along with proper food and safety in place. The institutes can also tie-up with government-approved hospitals for it.
5. If a student opts out of attending physical classes, the institutions have been directed to provide online study material and access to e-resources to such students for teaching-learning.
6. Outdoor activities like field trips, extracurricular activities, study tours will be suspended on campus.
7. All employees who are at higher risk, that is, older employees, pregnant employees and employees who have underlying medical conditions are to take extra precautions. They should preferably not be exposed to any front-line work requiring direct contact with the students.
UGC guidelines for colleges: Classrooms
1. The classrooms and learning spaces will be disinfected regularly, especially frequently-touched surfaces like doorknobs, elevator buttons, handrails, chairs and benches. The cleaning will be done twice a day before the beginning of classes and at the end of the day. Teaching materials, computers, laptops, printers, will also be regularly disinfected with 70% alcohol wipes.
2. Physical distancing will be followed wherever students sit, including classes, laboratories, computer labs and libraries. At least one seat should be left vacant between two seats, the UGC guidelines stated.
UGC colleges reopening guidelines: Hostels
1. The hostels will be reopened only when necessary along with all COVID-19 safety measures in place. Symptomatic students will not be allowed to stay in hostels under any circumstances
2. All hostel residents coming from different locations will undergo 14-day quarantine before attending physical classes on campus.
3. To avoid crowding, the hostels have also been directed to call students in a phased manner.
4. Density in dining halls, common rooms, playing areas should be limited, keeping in view the requirement of physical distancing.
UGC guidelines on mental health
1. Apart from guidelines on physical safety, the universities and colleges have been directed to regularly monitor the mental health of students.
2. All universities and colleges have been advised to set up helplines and use the web page 'Manodarpan' – a website created by the ministry of education.
3. Colleges have also been directed to form COVID-19 help groups headed by hostel wardens, senior teachers to address the psychological concerns of students.
Also read:
Write to us at news@careers360.com
More From Team Careers360