When will NEET 2020 admit card be released?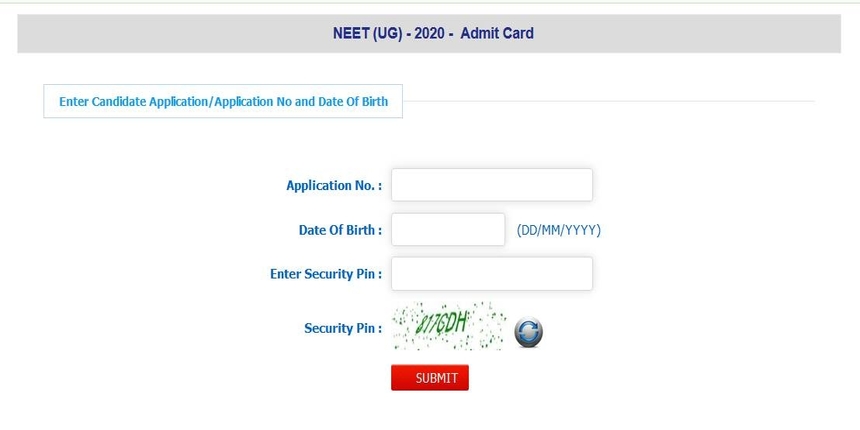 NEW DELHI: National Testing Agency (NTA) is scheduled to issue NEET admit cards today at www.ntaneet.nic.in. While no time has been specified for the same, there has been no word from the authorities. With increasing media reports suggesting a postponement of the NEET exam dates, hints are afoot that the admit card will not be released as expected. The Coronovirus lockdown has been attributed to this so called decision by the authorities.
Reportedly, MHRD has asked NTA to draw up a schedule for the entrance exams under its aegis like JEE Main, UGC NET and such. With JEE Main exam dates deferred, it seems logical that NEET UG be postponed. Meanwhile, with the lockdown in place and affecting the movement of people, NTA has been working with a skeletal staff to take care of these issues on hand and co-ordinate with the regulatory authorities as well as the co-ordinators of exam centres and such where exams like JEE Main were supposed to be held.
NTA has not yet come up with any confirmation on the issuance of the NEET admit card till the time this has been published. Students have been frantically looking for answers to whether the admit card will be released or not; new dates if NTA has plans to defer the same. The same can be said about the exam dates of NEET UG. Whether the exam will be postponed or not is still unclear, though reports suggest that it will be. It may be remembered that the authorities had announced a few days ago that any postponement will be discussed or taken up if needed and only after the lockdown period ends on April 13.
In the meantime, a senior NTA official was reported to convey that the dates may be postponed and that Ministry of Human Resource and Development (MHRD) is monitoring the situation closely. It is in all likelihood that any decision will now be taken after 21 days of the lockdown are over.
Will the NEET 2020 admit card be released? When will it be released ? - these are some questions that are coming up on social media by frantic students. After hours of speculation, NTA has not released any statement or its availability or postponement thereby creating more confusion amongst students.
In these tough times of quarantine and the worry about the admit card release, students are advised to keep calm and check the official websites namely - ntaneet.nic.in and nta.ac.in. It also bears to note that the admit card if released will be available till the day of the exam and it can be downloaded umpteen number of times. So there should not be cause for panic. In case of exam date deferment, the time available can be used for preparation.
NTA Helpline - Available or Not?
While NTA has give a few helpline numbers, it is difficult to get a response. Students can safely assume that a response from those numbers will be delayed as the NTA staff also must adhere to the lock down policies. Students are advised to keep calm and check the latest updates to know the status. In the meantime, preparation efforts can be doubled at home. Stay tuned to news.careers360.com for all latest news and updates.
Stay updated with latest Education News