WhiteHat Jr withdraws Rs. 20 crore lawsuit against vlogger
WhiteHat Jr withdraws Rs. 20 crore lawsuit against vlogger
WhiteHat Jr had filed a Rs 20 crore lawsuit against tech vlogger Pradeep Poonia in late 2020.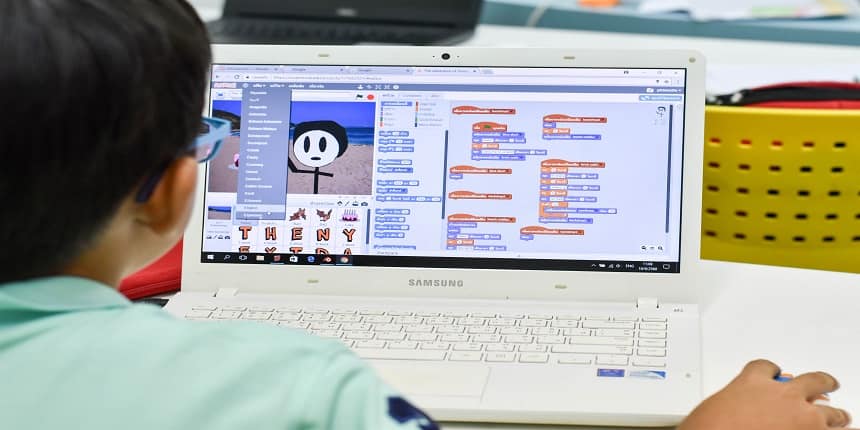 NEW DELHI: Ed-tech company WhiteHat Jr and its founder Karan Bajaj have withdrawn a Rs 20 crore defamation suit that they had filed in the Delhi High Court against Pradeep Poonia, a critic of the company and blogger.
WhiteHat Jr filed the lawsuit against Poonia in November last year alleging that he had infringed their trademark, copyright along with the invasion of privacy.
Speaking to Careers360 Poonia, a graduate of Indian Institute of Technology-Banaras Hindu University (IIT-BHU), said that WhiteHatJr has withdrawn their case against him filed before the Delhi High Court. Poonia said: "This case will serve as an example for not just education or ed-techs but also big companies and people who get afraid by such high defamation suits getting filed against them. This is an example for parents and children also that if you are right, you don't need to have any kind of fear, just say what is right."
He said that the advocate of WhiteHat Jr today appeared before the Delhi High Court and pleaded to withdraw their lawsuit. Careers360 contacted WhiteHat Jr as well but they refused to comment.
Ed-tech, coding, advertising
Poonia also shared his views in detail on a social media platform like LinkedIn where he wrote: "This is a win for every common man, mainstream media, as usual, will ignore this crucial news, but I hope you guys will remember what happened, how it started, and how we all together fought back and eventually proved our points." Poonia had also had several of his posts on Twitter and YouTube removed and later claimed that these and several other platforms had blocked him.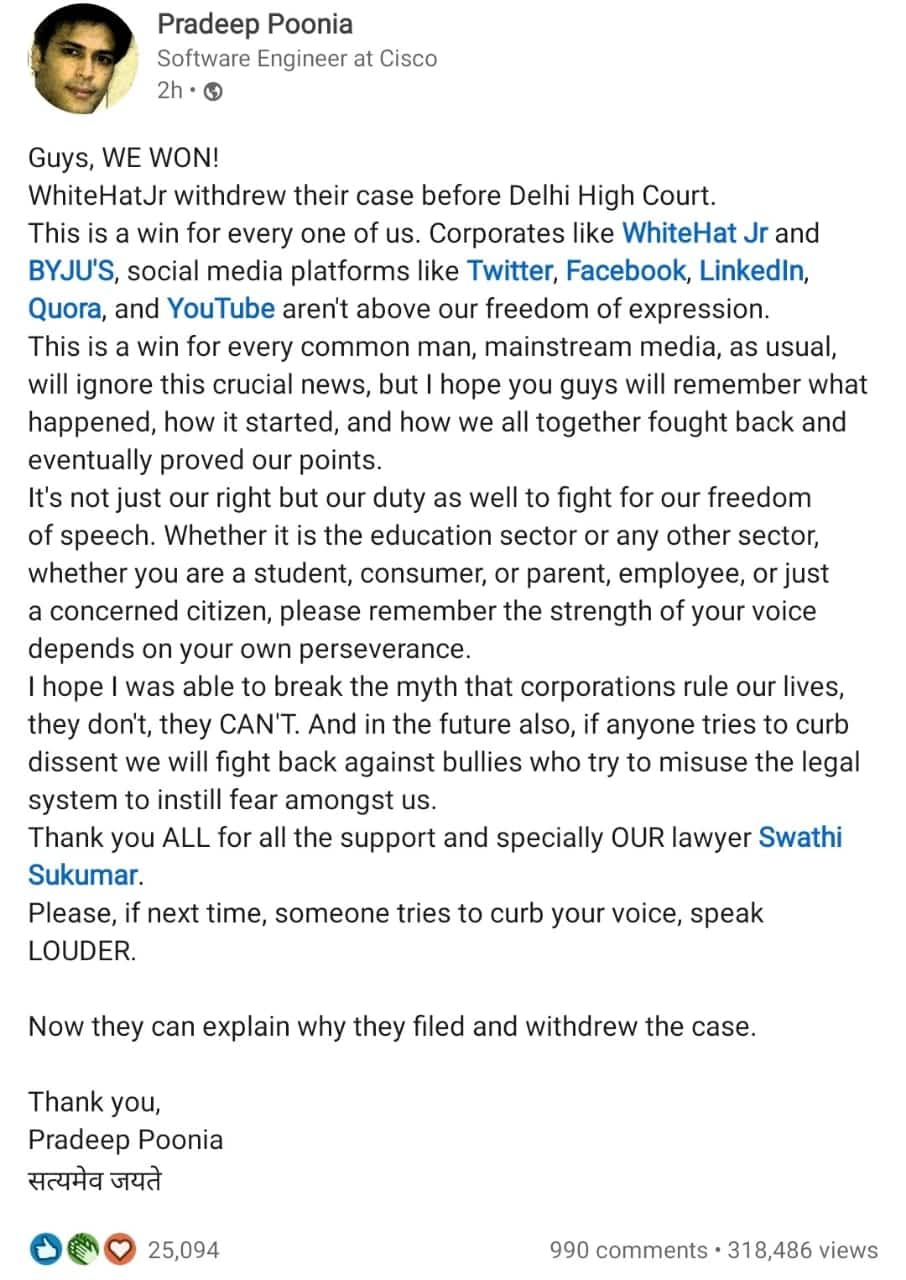 Poonia further wrote: "It's not just our right but our duty as well to fight for our freedom of speech. Whether it is the education sector or any other sector, whether you are a student, consumer, or parent, employee, or just a concerned citizen, please remember the strength of your voice depends on your own perseverance. I hope I was able to break the myth that corporations rule our lives, they don't, they CAN'T. And in the future also, if anyone tries to curb dissent we will fight back against bullies who try to misuse the legal system to instil fear amongst us."
Earlier this year, the ministry of education also took cognizance of misleading advertisements by ed-tech. Education minister Ramesh Pokhriyal 'Nishank' speaking in the Rajya Sabha said: "There are certain companies which started advertising inappropriate ads misleading the customers. These ads were related to teaching coding to young children with impractical and misleading expectations."
WhiteHat Jr teaches coding to children and is owned by ed-tech giant Byju's.
Write to us at news@careers360.com.