Why Andhra Pradesh's teachers, activists oppose its school reform plan
Why Andhra Pradesh's teachers, activists oppose its school reform plan
The YS Jagan Mohan Reddy government's plan, ostensibly in line with NEP 2020, will place schools far from rural students, may cause them to drop out, said teachers.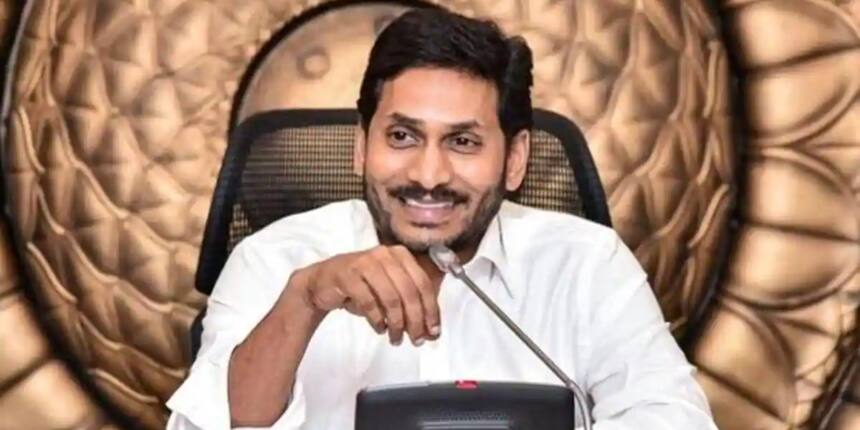 NEW DELHI: The YS Jagan Mohan Reddy government's announcement to physically restructure schools to be in line with the National Education Policy 2020 in Andhra Pradesh has drawn much criticism from academics, activists and parents. While the government is rushing towards the implementation of NEP 2020, most see the development as one that will increase dropout rates and further complicate the precarious position education is in due to the pandemic.
In an order issued on May 31, the Andhra Pradesh Government announced that all schools will be divided into three types of institutions -- pre-primary schools, foundational schools (pre-primary to Class 2), and secondary schools (Class 3 to Class 12). This division implies that students in Classes 3 to 5 and attending primary schools will be shifted to the closest secondary school.
Education activists in the state argue this will be in violation of the Right to Education Act 2009 which mandates a "neighbourhood school" system and a primary school within a kilometre of every habitation.
"The restructuring of education in Andhra Pradesh is against the RTE Act. It very clearly says that elementary schools should be within 1 km from the house of students. Now they want students to go to schools located 3 kilometers away," said Narava Prakasa Rao, steering committee member of southern states' RTE Forum, an alliance of activists and academics working on child rights and education. Activists fear the distance will lead to children dropping out of schools.
"Due to the COVID-19 pandemic, many students had dropped out of the system in the early months of the pandemic itself. Implementing this policy will only further increase the distance between these students and the education system.The government should have waited at least a year to prepare for this change," said Rao.
The AP government also renamed all anganwadis "YSR pre-primary schools" and ordered that all schools should be mapped to a school complex as proposed in the NEP 2020.
Andhra Pradesh, school reform, NEP 2020
The Andhra Pradesh government has said the decision was taken to "propose the best mapping of existing schools" and to focus on "early childhood care and education and foundational learning" -- both salient points in the NEP 2020.
The NEP 2020 proposed restructuring of school education from the current model, what it called the 10+2 model -- more accurately, the 5+3+2+2 model -- to a 5+3+3+4 model. The 5+3+3+4 model will include pre-primary education till Class 2, then Classes 3 to 5, Classes 5 to 8 and Classes 8 to 12. Transition from one level to the next will come with a change in curriculum and approach to teaching.
While the policy itself does not insist on physical restructuring of schools, the method of implementing it in Andhra Pradesh will result in just that, academics said. This is not without consequences for children. The RTE Act requires a primary school -- up to Class 5 -- to be placed within 1 km of a habitation and an upper primary school (Classes 6 to 8) to be placed within 3 km. Secondary schools (up to Class 10) can be situated further away.
The government order says "no school shall be closed" and that "no student shall have to move beyond 3 kilometers in case he or she has to move to an existing upper primary or high school." But the new plan will require children aged 10 or below to walk three kilometers to school.
This will not only violate the RTE Act but also increase the number of children dropping out of school, said teachers.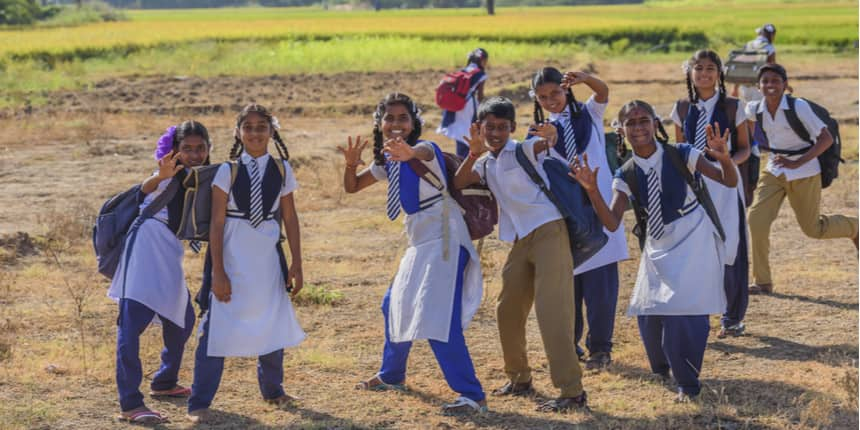 Children going to school in Puttaparthi, Andhra Pradesh (source: Shutterstock)
'Have to go to other villages'
"Breaking down the primary school system like this without taking steps to strengthen the system is not the right approach.It is not a good decision. This takes away Classes 3 to 5 from the villages, forcing most of the students to go to other villages. This will increase the chance of students dropping out," said KS Prasad, general secretary of Andhra Pradesh United Teachers Federation.
The situation in Andhra Pradesh has been aggravated by the absence of a functioning grievance redress mechanism. Typically, the body in charge of ensuring the implementation of the RTE in a state is the State Commission for Protection of Child Rights (SCPCR), a subsidiary of the National Commission for Protection of Child Rights (NCPCR) and with quasi judicial powers. Andhra Pradesh has not had a functioning SCPCR for several years and many complaints are pending at the commission.
Activists said that this attempt at school reform will heavily affect girl students and those from the rural areas.
"This is impractical. How do you expect a student from a backward or slum area to walk all the way to a school three kilometers away. It is highly impossible. The girl students will not dare to go," said Rao.
Will impact poor, rural children most
Activists said that the situation of schools in rural and tribal areas in Andhra Pradesh was dreadful. With no access to online classes, children have turned to child labour and some have even been married off.
"There has been zero attendance in tribal schools since the lockdown last year. Students in Girijan areas, backward areas have all been converted into child labour. Some girl students, those studying Classes 8 and 9, have been married off," said Rao.
Activists also said that the implementation of this policy during the pandemic will further distance students from the education system.
"Huge amount is spent on the tribal population but it is not reaching the people. There are tribal schools but not special teachers who can teach in the mother tongue of Tribals," he added.
Academics felt that the current development will further exacerbate this problem.
"Students in farming villages, rural areas will be affected as some will have to go more than 5 km. They are giving transportation in the government buses but the bus routes are separate and limited. The routes connect main villages only and government buses do not go through all villages," said Prasad.
representational image (source: Shutterstock)
In the order, the government also proposed that certain schools be converted into "exclusively English Medium/ Telugu Medium" schools "based on the enrolment in the particular medium".
However, the government's earlier effort to convert all government schools to English medium was struck down by the Andhra Pradesh High Court in April 2020. The government has since approached the Supreme Court where the case is pending. Activists pointed out that such decisions can only be taken after the Supreme Court decision is out.
Neglecting primary schools
Government school teachers also alleged that the government is trying to push the foundational schools, those that include pre-primary to Class 2, out of the government system.
"There are 45,000 schools of which 34,000 are primary schools which will be turned into foundational schools. Government is trying to reduce the schools to 11,000 secondary schools. They said that they are thinking of maintaining schools from Class 3 to Class 12. They said in the meeting that they are trying to give those below Class 3 to a society or a project. It is not in the order but that is what they said in the meeting," said Prasad.
The principal secretary, Budithi Rajsekhar was not reachable on his official phone number and the joint secretary was but did not respond to questions. If either of them do, this copy will be updated with their comments.
Teachers said that they were not allowed to express their protests in the meeting.
"The government will appoint only one regular teacher for Classes 1 and 2 and another person, whether he is a qualified teacher or not, for the anganwadis. They are not allowing us the chance to express our feelings. They are taking decisions without conducting any meetings," said Prasad.
According to the Andhra Pradesh United Teachers Federation, over 25,000 teaching posts are vacant.
Write to us at news@careers360.com.