Rage On Campus: Why ragging persists in medical and dental colleges in India
Rage On Campus: Why ragging persists in medical and dental colleges in India
Complaints were filed in only 0.11% of calls made to the UGC's anti-ragging helpline. In most cases, complaints were redirected to the institute.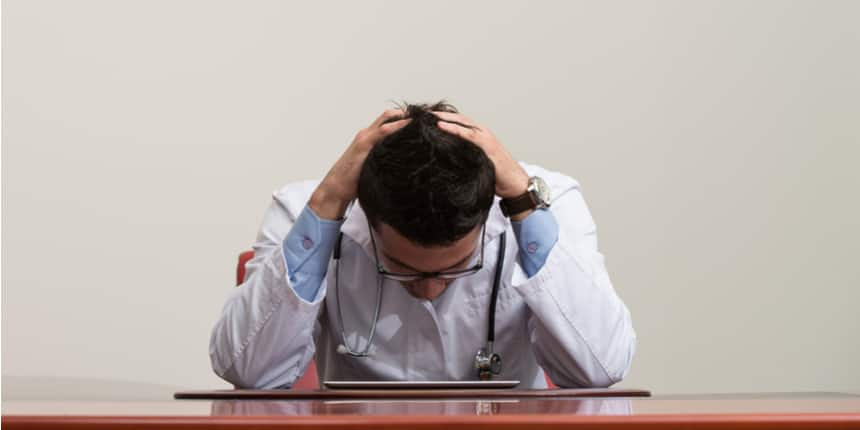 Sanjay
|
Apr 19, 2022 - 2:32 p.m. IST
NEW DELHI: Dr Akshit Srivastava, practising in a Delhi Government hospital, had suffered a "very harsh" form of ragging in a private dental college in Uttar Pradesh in 2010. Unable to stand the "mental and physical torture", he left, completing his studies abroad.
4 min read
Mar 05, 2022
The experience left scars. Even over a decade later, Srivastava finds ragging incidents "very disturbing" and feels "there should be no acceptance of it anywhere". Government data shared with Parliament shows the number of ragging cases being reported from medical colleges is declining but just in the first 15 days of March 2022, at least four ragging incidents were reported in the media that led to action against the perpetrators. These took place at the Kozhikode Government Medical College and Parappanangadi Cooperative College in Malappuram, Kerala; Haldwani Medical College, Uttarakhand; and Maharishi Markandeshwar Medical College and Hospital, Solan, Himachal Pradesh. These were just the ones that were reported in the media.
Activists who work on eradicating ragging from colleges say that official statistics do not represent the actual scale of the problem in institutions, especially medical colleges. This is in part because the responsibility of curbing ragging and taking action falls to the institution which tries to hide it. There is also tacit support of ragging with many students seeing it as a rite-of-passage and a means of fostering camaraderie among "juniors" and "seniors". They tend to separate cases into "severe" and "mild", a division rejected by activists.
Also Read | 5,000 interns ineligible for NEET PG 2022 exam, medical aspirants seek President, PM's help
"This is similar to saying that mild form of sexual harrassment is okay because it will enable a person to become strong in the face of adversity. Or that a mild form of dacoity is okay because it will enable a person to become strong in facing economic adversity. Seniors don't do it to make juniors a better person, they do it because freshers are helpless," said Gaurav Singhal, of Society Against Violence in Education (SAVE), a non-profit organisation focusing on protection of lives and dignity of students in educational institutions.
MBBS: Number of cases
The higher education regulator body, University Grants Commission (UGC), does not distinguish between harsh and mild forms of ragging, unlike a section of students. In the eyes of the law, ragging is "any disorderly conduct whether by words spoken or written or by an act which has the effect of teasing, treating or handling with rudeness a fresher or a junior student"; "rowdy or undisciplined activities" which can annoy, cause "hardship or psychological harm" to a fresher or junior; asking students to perform any act which they will not do in the "ordinary course" and which has the "effect of causing or generating a sense of shame or embarrassment" in a student.
In a reply to a question in Parliament, minister of state (MoS) for education Annapurna Devi said that from 2018 to December 10, 2021, UGC received 2,790 complaints of ragging, including 219 in 2020 and 485 in 2021. A total of 620 students were suspended and 17 were rusticated. However, a section of medical students feel that there are more ragging cases than official statistics show. They say most ragging incidents go unreported. Plus, replies to questions filed under Right to Information Act show that few complaints made on the anti-ragging helpline – 0.11% – led to registered cases from the helpline's inception in 2012 till September 2021.
Singhal argued that the data does not reflect reality as higher education institutions were closed during Covid-related restrictions in 2020 and 2021.
In the first 15 days of March 2022, a total of 45 ragging complaints were registered on amanmovement.org, which runs the UGC's national anti-ragging helpline, 1800 180 5522. Of those complaints, 14 were from medical colleges.
"Whenever somebody calls the anti-ragging helpline, we register the incident and immediately inform the college authorities. The anti-ragging committee of the concerned college sends its report on the incident to UGC in two-three days. The victim student can see the report on amanmovement.org and antiragging.in by entering the complaint number. If a student disagrees with the report, then monitoring and regulatory bodies are informed and they take action. Nearly 90 percent of cases are resolved at this stage," said Rajendra Kachroo who founded the Aman Movement after his son Aman Kachroo was killed in a ragging incident in March 2009 at a private medical college in Himachal Pradesh.
Kachroo added that All India Council for Technical Education (AICTE) , which regulates technical education, has been more proactive than the Medical Council of India (MCI), now National Medical Commission (NMC). "Hence you see a large number of ragging cases from medical colleges. There is not a major change in medical colleges as MCI is not so pro-active," he said. In September 2020, NMC replaced MCI as the new regulator for medical education and medical professionals in the country.
It is also no coincidence several of the activists Careers360 spoke to were once enrolled in medical or dental colleges.
Medical College Ragging: Mild and severe
The latest ragging case to cause widespread outrage was reported from the Government Medical College in Haldwani in Uttarakhand. As many as 27 first-year MBBS students with their tonsured heads were seen walking in a queue on the college campus in a recent viral video. Media reports suggest that they had been ragged by their seniors. But this, apparently, is a popular form of ragging along with getting juniors to strip.
A final-year medical student at a top government medical college in Delhi told Careers360 that he and five others were suspended for three months for ragging in 2017. They, too, had tonsured juniors. He regrets it now while describing it as "something stupid and not necessary", admitting that some parts "are really objectionable" but also downplaying its impact.
Also Read | The Workplace: 'Don't want to feel that helpless again,' says a doctor
"There were times when we were asked to remove our clothes. Some parts of ragging are really objectionable for me," he said, on the condition of anonymity. "The student whom we were ragging was so innocent and it was too much for him and he broke down. He complained to the administration and I along with five others were suspended. I did not know that kid had not stepped out of his home before coming to college. Now, people are asking juniors to do worse things but the good thing is that students are more aware now."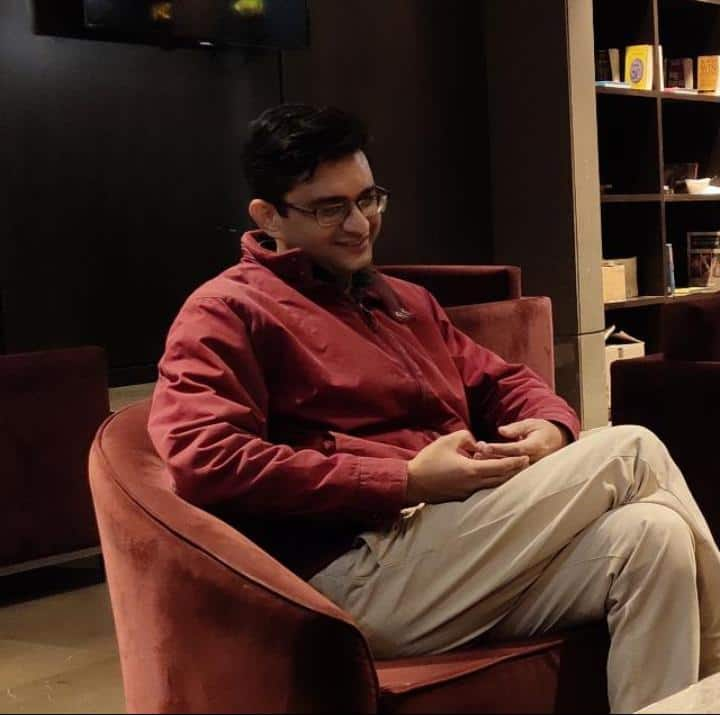 Gaurav Singhal, anti-ragging activist (Image: SAVE)
However, he went on to say that going through that helped him grow. "Before coming to college, I was an introvert, but in college I developed good bonding with students. Ragging is not so negative or a big deal for me. It also tested my strength and limits under pressure. Basically it helped me grow and was harmless for me," he said.
Fitting in
Dr Adarsh Singh, who was enrolled in MBBS at a private medical college in Uttar Pradesh from 2014 to 2018 is also an advocate of a 'mild form' of ragging without which, he argued, "students will not respect their seniors in medical colleges".
"We were made to form a human train in underwear and sing Bollywood songs. We did it as we expected the seniors to help us later. However, they did not. We even complained about this to college administration, but no action was taken," he said. Despite this, he emerged from MBBS feeling more sanguine about the issue than before. As seniors, his batch perpetuated the same "tradition".
"When our batch was ragging juniors, we ensured that all of us will help them in becoming good doctors. We provided them with notes and threatened them with severe ragging if they didn't do well in exams. It made them perform well," he added. Singhal scoffed at these arguments. He said medical colleges witness the most horrific kind of ragging and cited two reasons for former victims turning into perpetrators – "sadistic pleasure" and "notion of revenge" for what they went through themselves.
First MBBS batch
Dr Ankit Kumar did not face ragging as he was in the first batch of a government medical college in Saharanpur, Uttar Pradesh. A few students from his batch, which graduated in 2019, were suspended for three months for tonsuring first-year MBBS students. Kumar believes ragging prepares students "for future scenarios in their professional life".
Dr Srivastava, now working at a Delhi Government hospital, disagrees. His seniors would ask him to strip. They would say, "If you can't remove your clothes in front of us, how will you treat patients?"
Singhal is similarly sceptical about the ragging-helps position. "Do you torture and strip someone to make them friends later? Any thought of doing something with someone against his or her wishes is stupid. We wonder for how long this stupidity will continue in India," he said.
"What we learn in school and homes manifest in college in the form of ragging. In colleges, you get an environment and some sort of licence to manifest your bad tendencies in the name of tradition and rituals. Later, stupid justifications are made that it improves personality, builds confidence," said Harsh Agarwal, one of the founders of Coalition to Uproot Ragging from Education (CURE), a non-profit organisation.
Agarwal had dropped out of a medical college in Prayagraj, erstwhile Allahabad, in Uttar Pradesh in 2001 due to ragging. "My seniors used to strip me and justified it by saying you will see naked bodies…. They suppressed their conscience by justifying the wrong acts. What they did was a severe form of ragging for me, but they'd say it happens with everyone."
Reporting cases, UGC's failure
Dr Srivastava had reported his case to the college administrators. "They tried to suppress the complaint," he said. "I pursued the case to the UGC but no action was taken and I had to leave the college as I was concerned about my safety. I lost so much and it pains me that there was no outcome of the incident and ragging is still so prevalent. No college is blacklisted for ragging."
Also Read | NEET UG 2021 Counselling: MCC to conduct special stray vacancy round to fill vacant seats
The victim's education suffers as they deal with college administrators, perpetrators, police and court hearings. "Will the young man run around courts and police or focus on study?" he asked.
Singhal said that UGC anti-ragging helpline's "failure rate is 90 percent" according to RTI replies. "Students prefer to complain to the police instead and hence, every year there is a decrease in reported cases of ragging on the helpline," he said
According to UGC's response to Right to Information (RTI) applications filed by Singhal, its anti-ragging helpline received 22,63,825 calls till September 29, 2021 since its inception in 2009. "2,660 complaints are registered till date out of the total number of calls received in the helpline," RTI reply says. That works out to 0.11%.
From 2012 to September 2021, a total of 5,956 complaints were registered under section 7 of UGC anti-ragging regulations 2009 where filing of FIR is mandatory. However, only 203 cases were followed up – 3.4% – RTI data shows.
UGC's anti-ragging helpline expenditure in 2019-20 was Rs 1.97 crore in 2020-21 it was Rs 1.45 crore and its budget for 2021-22 dropped to Rs 77.23 lakh, shows commission's reply to a separate RTI application filed by Singhal in September 2021.
Ragging and the law
Meera Kaura Patel, an advocate and legal head of SAVE, said that the core problem is that as per policy, the decision on ragging incidents is taken by members of institutions.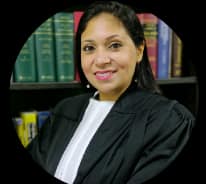 Advocate Meera Kaura Patel, legal head of SAVE (Picture Source: SAVE)
"They brush the complaints under the carpet and don't want any incident to come out as it will damage their image and affect their ranking and grants. UGC regulations do not provide any independent mechanism to probe the incidents and their helpline refers the complaint back to the principal," she said.
Also Read | NEET: How NRI quota dilutes 'merit' but faces none of the flak reservation gets
Patel believes having a third party to investigate would help. "State and UGC-appointed independent committees should probe the complaints instead of institutions. There is no national anti-ragging law so far. We only have UGC's anti-ragging guidelines and helpline," she said. Those impacted feel disempowered. "Many students feel if they complain they will ruin their career. In most of the cases we saw, victims were forced to leave or withdraw their complaint. Parents often advise their children to withdraw complaints."
Students who choose to pursue the ragging cases, get "doubly victimised", once by the perpetrators and again by the institutions, Patel said.
---
Follow us for the latest education news on colleges and universities, admission, courses, exams, schools, research, NEP and education policies and more..
To get in touch, write to us at news@careers360.com.