The Workplace: 'Don't want to feel that helpless again,' says a doctor
The Workplace: 'Don't want to feel that helpless again,' says a doctor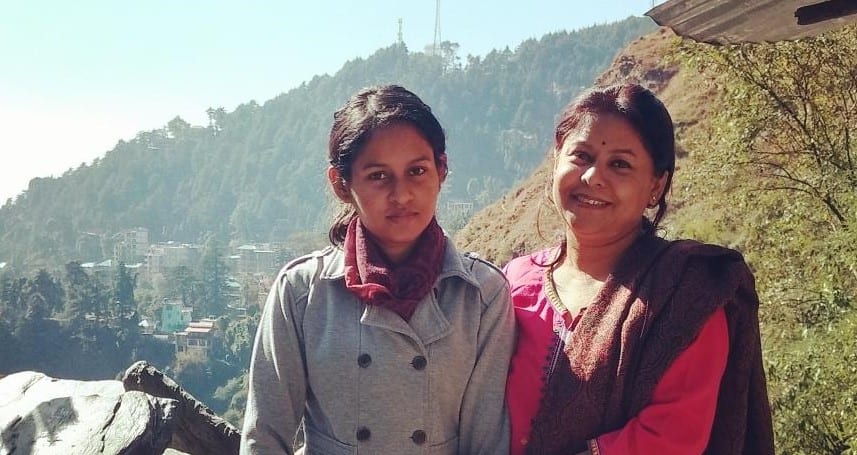 By Poulami Mazumdar
In school, I was an average science student with physics, chemistry and biology. I sat for various pre-medical entrance exams and, luckily, qualified one. The day the results were announced in 2011, I was more relieved than happy. Preparing for those exams have been like preparing for war.
Family and friends came in to congratulate me, making it seem like a huge victory. I thought that my life was set. It was only later that I realised, the real battle still awaited me.
In 2016, I graduated with a MBBS degree. Since I had studied in a state government college, at the time of admission I had signed a bond committing to one year of rural service after graduation. Rural service is about serving people in rural areas where they lack access to healthcare. I was appointed in a community health centre in Lumding, Assam.
After my internship, I was in vacation mode so when my alarm rang at 7:30 am one morning in April 2017, I was wondering why I had bothered to set it. Then it struck: it was my first day as medical officer. I got ready, ate breakfast and took an auto to the hospital. I met the superintendent and completed all the joining formalities. Then I was taken to the out-patient department and asked to see patients.
I was shocked, also because I'm not from a family of doctors.
There was a huge crowd waiting outside the OPD. Suddenly a deep sense of responsibility sank into me. I felt nervous, apprehensive and responsible all at the same time.
I heard the nurses yelling to the patients to stand in row and enter the room one at a time. I thought to myself: "I am actually the doctor here and not here to just watch."
Patients came in with complaints of fever, diarrhea, body-ache and fractures. I examined them one by one and prescribed them medications. College lectures didn't go waste. Though I must admit I felt a guilt when I could not give more time to the patients.
Patient overload
When I was doing my college internship, there were lots of doctors – senior residents, residents and professors. The patients would be distributed among them. Each intern got 50-60 patients and we could consult the senior doctors if we had any doubt while diagnosing a case. But in the Lumding health centre, there were only four doctors and I the only rural service candidate.
From my first day there to the last, I would examine between 150 and 200 patients each day at the OPD. All the doctors saw that many as it is the only government hospital in the area. The other is an Indian Railways hospital where only railways staff can go.
I had a few days of OPD, emergency duty and night duty each week.
Practising without resources
Lumding town is itself very small and the health centre was the only government hospital there.
We saw mostly common ailments, small kids and pregnancies. More complicated cases like kidney failure we referred to the closest major hospital in Guwahati, about four-to-six hours by train from Lumding.
When I was in a medical college, it was a tertiary-level hospital with all facilities including diagnostics such as blood tests and MRI. Here nothing was available. I was confused and wondered how to diagnose. If someone had fever and I requested a blood test, the report would take a week to come. They have to send it to Guwahati. I was worried that I wouldn't be able to deliver. There is a massive difference between treating patients in a tertiary set up and a grassroots set up where I was from April 2017 to April 2018.
But the senior doctors were helpful and would say that even without resources, you need to be able to practice medicine. They taught me how to manage without reports and x-rays. I had to be more intuitive. In that situation, I had to talk to the patients a lot more, take down their history in detail to get to the root. If they had fever, I would inquire what they did, where they went, what they ate – all that happened previously – to determine what might have caused it. We have to think a lot more without tests.
Also, we had to keep in mind that the patients were very poor while prescribing medicines. The medicines we gave had to be what the government could supply through the Nation Rural Health Mission. They simply cannot buy costly medicine. But if I told them to come back in three days, they always would.
Mainly I used to feel worst for paediatric patients, the kids. Adult suffering from fever or cough could still travel but the kids can't. For kids, something should be there – a paediatrician. There should be a small ICU. The centre didn't even have a nebuliser which people in big cities can have at home. Most of the rural areas are like that. My friends working in different areas reported similar experiences.
This was the difference between reading medicine in textbooks and practising it in real life.
Medico-legal case
A few hours had passed on my first day when I heard a commotion outside the OPD. The ward boy came running to inform me that a poisoning case had just arrived.
This is not how I expected my first day to go. I dreaded a medico-legal case. If the patient's family accused someone else, the doctor would be called to testify in court about their condition – a little bit like in the television show, CID. Doctors have to got to court every time there's a hearing.
I came out hurriedly with my stethoscope to the emergency ward. A mob had gathered there. Making my way through the crowd I could see a young female lying unconscious on the bed. Her brother had bought her. She had consumed phenol at her home after which she started vomiting and later lost her consciousness.
I quickly examined her and started her medication, and also explained her condition to her family.
After about 30 minutes, she was conscious again and admitted to having consumed poison of her own volition. All this while, I had forgotten that patients were waiting in OPD as well and I need to see them too.
I started running back towards the OPD. Around 30 patients were still waiting. It was already 1:45 pm and the OPD and pharmacy closed at 2:00 pm. I quickly started examining them one by one. I finally finished by 2:30 pm.
I rushed back to check on the woman in emergency and found she was speaking to her family. I thanked god she was recovering!
My first day as medical officer came to an end this way. I came back home, took shower, ate my lunch and jumped onto the bed for nap. I was exhausted but sleep didn't come easily that day. My mind was still at the hospital, running along its corridors. For some strange reason I was looking forward to the next day. Without proper resources, I won't go back to a rural hospital but if I specialisze in medicine or paediatrics, I might. I just don't want to feel that helpless again.
Poulami Mazumdar is currently pursuing a course at National Institute of Nutrition, Hyderabad.
To know more about The Workplace itself, here's a handy note: Let's talk work…
---
Follow us for the latest education news on colleges and universities, admission, courses, exams, schools, research, NEP and education policies and more..
To get in touch, write to us at news@careers360.com.
More From Team Careers360