Without a job due to COVID-19, hospitality graduate turns YouTube chef
Without a job due to COVID-19, hospitality graduate turns YouTube chef
The student of IHM Gwalior is an aspiring chef who has learnt video editing and photography skill online to share his recipes with the world.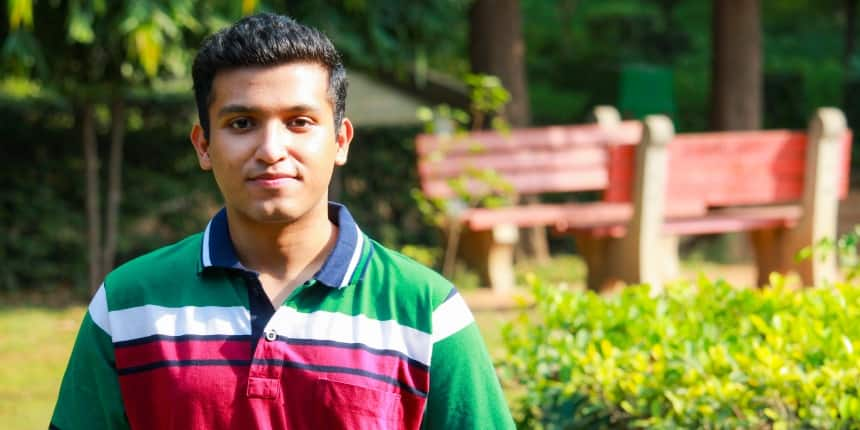 NEW DELHI: Rahul Das, 23, graduated from the Institute of Hotel Management Gwalior after the COVID-19 pandemic had wreaked havoc on the hospitality industry. With restrictions on travel and tourists staying away, there was little need for new chefs anywhere except online and that's where Das went.
In November 2020, Das started a YouTube channel with the help of his parents. 'The Spice Pan' features his family recipes and carefully-chosen delicacies that he worked on with his parents. The channel features classics of Bengali cuisine like fish in mustard gravy; "Kolkata street-food-style" vegetable chops; and household staples such as chire-bhaja, flattened rice fried with peas and spices. The channel is supported by a blog that contains the recipes, and pages on Instagram and Facebook.Y
Das is still holding out for a full-time job. Last year, tourism, hospitality and catering businesses that employed graduates like Das, deferred job offers or rescinded them. He applied to several hotels and restaurants but is yet to receive a response.
While he waits for the industry to recover enough to recruit again, Das will cook at home and share his recipes online, posting a video every few days. "Cooking is an overall experience for me. My parents and I have original recipes that I wanted to share with the world," said Das. His home-made mutton masala recipe has over 4,000 views. Currently, he is working on a bhapa prawn dish with a twist. Bhapa is a traditional method of cooking in Bengali cuisine.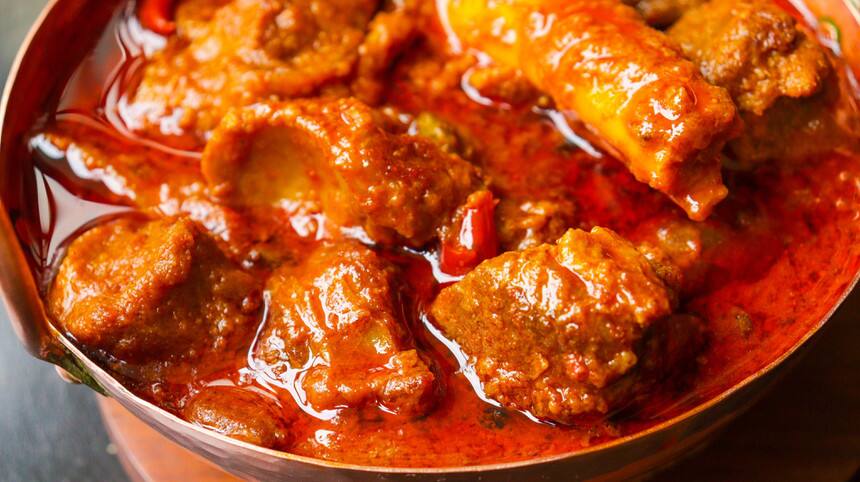 Home-style mutton curry
'Inventing' new dishes
Das' parents, who come from Sauri, a small town in West Bengal, help out with both the recipes and the videos. The hands carefully spooning spices into a bowl of yogurt in his recipe for egg curry are not his own but his father's. Das's father does the actual stirring and chopping in the videos because Das himself must operate the camera. "We have worked together on many recipes but there are inventions that are my own as well," he said. The suran vada, or batter-fried balls of yam, is one of them.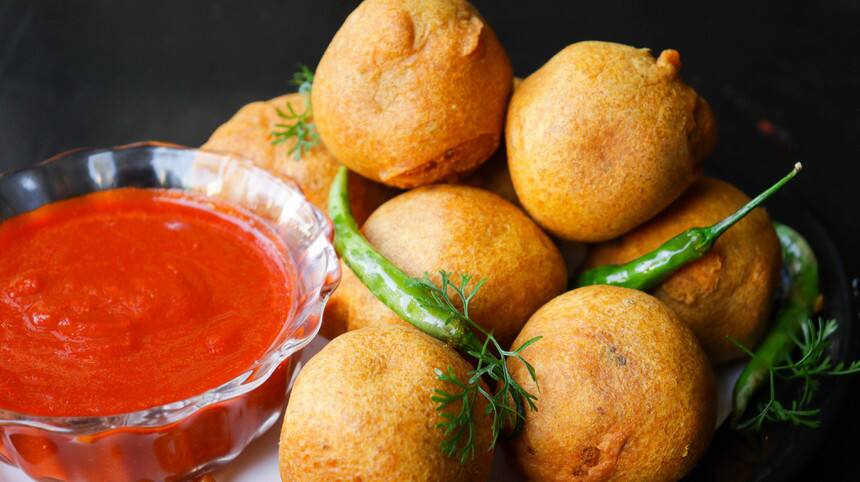 Suran vada
According to Das, coming up with an idea for a dish and developing the recipe may take six to eight hours. "If we increase the quantity of a certain spice, it will overpower the other flavours. All of us sit down to calculate the time and food portions and accordingly figure out the ingredients necessary to make a particular dish," explained Das.
Each "experiment" with food, as Das puts it, has to reflect a fusion of urban and rural tastes familiar to Bengalis. He has uploaded 28 such recipes on his YouTube channel.
Learning SEO and software
As a one-man crew, Das spent hours learning how to use video-editing software, video composition and other technical skills. With limited resources, Das produces all his videos on a second-hand camera and laptop.
"I started learning how to shoot with photos, how to render videos, how to edit them through YouTube tutorials," said Das. He has also invested time in learning search engine optimization to understand which title will stand out and fetch views.
The impeccable videos he now produces are a result of months of trial-and-error. "I try to maintain the natural aesthetics while shooting a video but at times there are errors and spillage that have to be edited out. On many occasions, I had to reshoot the entire video because it [errors] compromised the continuity," said Das.
Inspired by the work of famous chefs like Nisha Madhulika, Kunal Kapoor and Ranveer Brar, Das has learnt to showcase his own dishes in a professional manner. To make his videos stand out from the crowd of online cooking shows, Das plans to learn and add animation in his future videos.
Future plans
In spite of his videos garnering views regularly, Das has no concrete plans to monetise his content. "This is something that I love dearly and I wanted to share it with others even if there are 10 views," said Das. "If my videos start getting advertisements, I might use that money to improve my channel and its content," he added.
Friends and juniors from college have helped Das by supplying feedback and constant support.
"For me, the biggest compliment is when people try out my recipes. Some of the juniors in my college tried it and it made my day. If what I do makes even one person smile, I consider it an achievement," he added.
If you want to share your experience at work, write to us at theworkplace@careers360.com. To know more about The Workplace itself, here's a handy note: Let's talk work…