Young professionals banking on upskilling for job security: LinkedIn Survey
Young professionals banking on upskilling for job security: LinkedIn Survey
Jobs during COVID-19: The young are relying on upskilling and the mature, on experience and qualifications for employment.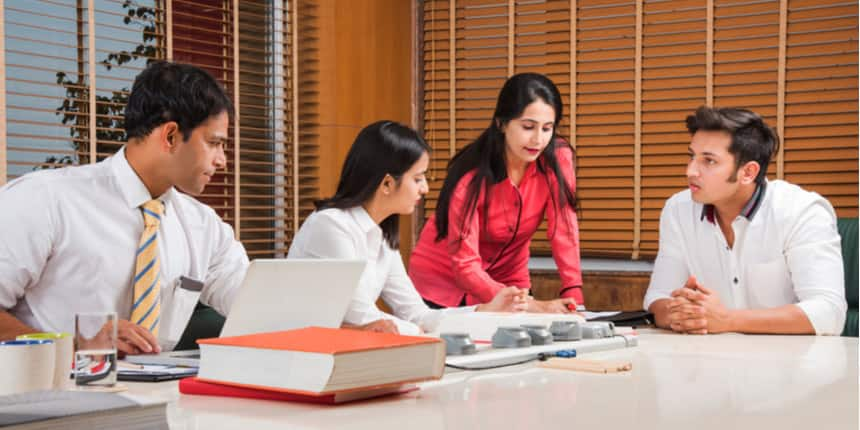 NEW DELHI: In an economy reeling from the effects of pandemic and lockdown, young professionals who are 25 to 39 years old are banking on upskilling for job security, the survey, LinkedIn Workforce Confidence Index, revealed.
Survey responses of 1,752 Indian professionals using LinkedIn reveal that 86% of millenials active in the workforce are confident about skilling opportunities for career progression despite an uncertain job market. The responses were collected from January 1 to 29, 2021.
On the other hand, 92% of Gen X (40-54 years old) and 98% of Baby Boomers (over 55 years old) are relying on work experience and academic qualifications for their job security.
Rise in digital job roles
LinkedIn's latest labour market update report pointed out a significant increase in"online engagement activities" including the rise of freelance content creators and social media and digital marketing roles.
Jobs that require "deep technical expertise" such as cybersecurity, data science and artificial intelligence also grew during and after the lockdown period.
"With all the changes expected in 2021, our data shows there is a range of exciting opportunities for talent with the right experience and skills. Workers equipped with the right skills, even at a basic level, will have an edge in finding employment opportunities within these fields," the report stated.
Career transition
However, job seekers in badly-affect industries are actively looking at career transition to other sectors, primarily in the IT and software industry followed by education and finance. "Diving deeper into the worst-hit recreation sector, we also see that the most common successful transitions out of this sector are into software and IT (32%), education (15%), and finance (8%)," the report stated.
According to the Workforce Confidence Index, professionals working in corporate services and finance industries in India saw the highest surges in employer optimism.
The survey also found that there is a rise in the number of people opting for entrepreneurship in sectors like e-learning, mental health and online media. As per the report, between January to December 2020, there was a 10% increase in the number of founders and co-founders profiles on LinkedIn.
Skills and job opportunities
People with basic digital skills, as per the report, have been able to grab job opportunities in areas like marketing, content creation, and IT support roles.
Working professionals with a specific skill set in software and hardware have landed slightly more specialised job roles like web development, software testing and android development. Those with disruptive digital skills are in highly niche roles like data science, cybersecurity, machine learning, and artificial intelligence, the report said.
If you want to share your experience at work, write to us at theworkplace@careers360.com. To know more about The Workplace itself, here's a handy note: Let's talk work…
More From Team Careers360