Work on innovation to meet country's needs: PM Modi to IIT Kharagpur
Work on innovation to meet country's needs: PM Modi to IIT Kharagpur
Modi, asked students of Indian Institute of Technology, Kharagpur to work on innovations to solve problems and address future needs of the country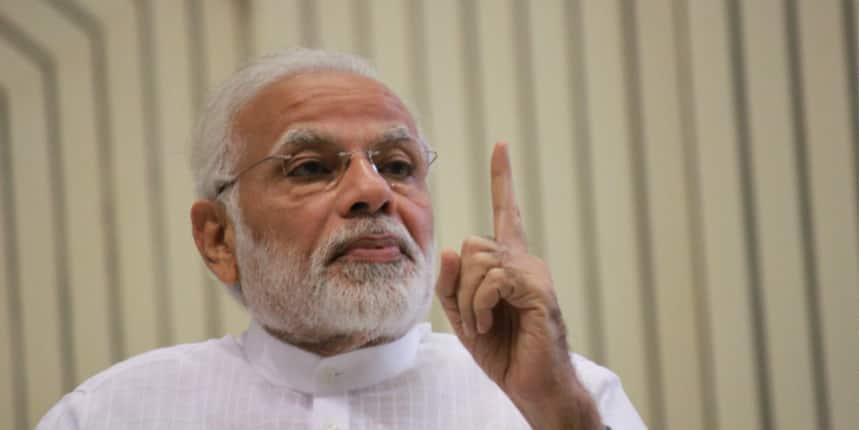 NEW DELHI: Prime minister Narendra Modi, on Tuesday called upon the youth of the Indian Institute of Technology (IIT) Kharagpur to work on innovations that will address the problems and future needs of the country.
Addressing the 66th convocation of IIT Kharagpur, PM Modi said, "In today's date, we have loads of information. If you can understand the pattern of the problems from the information, then we can come to a long term solution. In future, these solutions can bring you commercial success."
Climate change is a major challenge before the world. "India drew the attention of the world to the issue of disaster management. You can see what happened recently in Uttarakhand. We should focus on improving disaster-resilient infrastructure that can withstand natural disasters," he said.
The 21st century India has changed, the needs and aspirations have changed accordingly "Now IITs should not only be Indian Institute of Technology but they should walk in the path of Institute of Indigenous Technology. That is the next level of technology."
Nothing that the world is struggling with the challenges of climate change, "India came up with the concept of ISA or International Solar Alliance. A number of countries have now got associated with the campaign that India started. Now it is our responsibility to take the campaign forward. Can we come up with affordable environment-friendly technology which will help the campaign which India has initiated. India counts among those few countries where the cost of solar power is very cheap per unit. But to take solar power to every house in our country, we still have a lot of challenges", he said.
Write to us at news@careers360.
More From Pritha Roy Choudhury