Why IIT Kharagpur changed the name of its medical college
IIT Kharagpur's medical research centre was renamed after Jan Sangh founder SP Mookerjee causing controversy. The change was finalised on February 18.
New Delhi: On February 18, 2021, B C Roy Institute of Medical Sciences and Research, of the Indian Institute of Technology (IIT) Kharagpur officially became Dr Syama Prasad Mookerjee Institute of Medical Science and Research. The registered name for the Section 8 (non-profit) company under IIT Kharagpur was changed.
IIT Kharagpur announced in October 2019 that the hospital and research institute, then still named after the physician and former chief minister of West Bengal Dr Bidhan Chandra Roy, would be functional by the end of 2019 and launch its MBBS programme in 2021. Now renamed after Syama Prasad Mookerjee, academic and founder of the Jan Sangh, a precursor to the Bharatiya Janata Party (BJP), it will be inaugurated by the prime minister Narendra Modi on February 23 at IIT Kharagpur's 66th convocation. West Bengal will have state assembly elections in 2021.
When VK Tiwari, director of IIT Kharagpur, announced the virtual inauguration of the super speciality research centre in a social media post, many commenters were quick to raise questions about the name change. Several pointed out that the foundation stone for Dr BC Roy Institute of Medical Science and Research Centre was laid in 2007 by the then President Dr. APJ Abdul Kalam.
IIT Kharagpur medical college
The IIT Kharagpur registrar, Tamal Nath told Careers360 that the name was changed to avoid confusion because IIT Kharagpur's internal hospital, which caters to staff and students, is also named after Roy. It is called BC Roy Technology Hospital. There are other buildings named after Roy on campus as well, Nath said adding that the IIT Kharagpur community has "full respect" for Roy.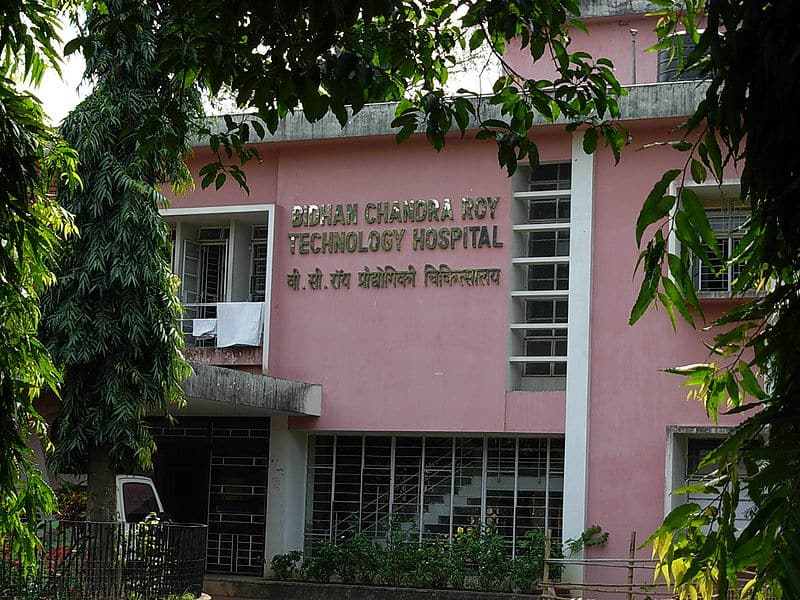 Nath said: "Initially it was Dr Bidhan Chandra Roy Institute of Medical Science and Research -- it was registered in that name. This is a section 8 company. Later on, it was found that we have already had a hospital inside the campus known as BC Roy Technology Hospital, the hospital is catering to our staff and residents on the campus. There was confusion arising between the IIT hospital and the research centre which is also a section 8 company owned by IIT. We have full respect for Dr Bidhan Chandra Roy because we have one scholar's hostel inside [in his name], we have one hospital that is BC Roy Technology Hospital. We have an area in front of our building that is called Bidhan Chowk."
Nath also said that the IIT had set the process for the name change in motion in 2019 itself. "Yesterday (February 18, 2021) the name of the section 8 company...has changed. Yesterday we got the final paper but the process...had started towards the end of 2019.
"This facility will be one of a kind in the region with the goal to benefit a captive rural and semi-urban population of over four crores spread over a large hinterland covering several districts of Southern Bengal and near reaches in Odisha and Jharkhand," said Tiwari.
Sources in the institute said that actual classes for the MBBS programme will commence from 2022.
IIT Kharagpur convocation
Seventy-five students including nine Institute gold medal winners and sixty-six Institute silver medal winners have been invited to receive the medals in person. However more than 2,800 students will be awarded degrees virtually, Tiwari's post said.
The Institute will also award DSc (Honoris Causa), IIT Kharagpur Life Fellow Award, and Distinguished Alumnus Award on the occasion.
Write to us at news@careers360.com.
Know More About
NIRF Rank
4
Rating
4.7/5
Download Brochure