Bridge Courses: How engineering colleges close learning gaps in maths, physics
Many engineering colleges run bridge courses to help students transition from coaching classes to engineering classrooms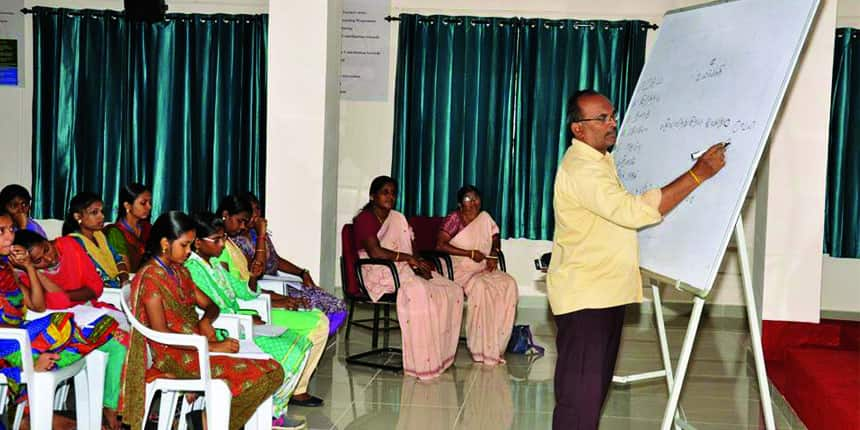 NEW DELHI: "Engineering is not about passion anymore. How many engineering colleges are there in this country?" an Indian Institute of Technology (IIT) Kharagpur student asks in the online documentary series Alma Matters: Inside the IIT Dream.
Recommended :
Get important details about Sahyadri College of Engineering and Management, Mangalore.
Download Brochure
He makes a crucial point: the pursuit of engineering has little to do with a genuine interest in the subject. He also drops a question mark on engineering education outside the premier technical institutions, the proliferation of engineering colleges, and the cut-throat competition to make it to the best ones.
Students join engineering colleges as experts in cracking tests, not much more. No matter how valuable a high rank in the Joint Engineering Exam (JEE) seems, once admissions are over, the skills to crack the test become redundant, say experts.
Then, students require a more nuanced understanding of physics and mathematics and to bring them up to speed, many engineering institutions provide bridge courses or preparatory courses. These courses typically run for the duration of one to two weeks, allowing students to brush up on the fundamentals. These also emphasize on the application of physics and mathematics – the "language" of engineering.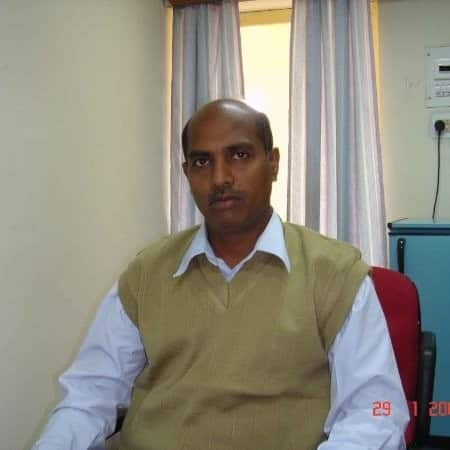 "At the school level, students are taught to learn formulae and apply it to solve problems. They are not taught why they must solve these problems and or the conceptual knowledge of the whole exercise. But in engineering, mathematics has direct application. They need to have some practical exposure to the problems," said Ranjan Kumar Swain, principal of Parala Engineering College, Brahmapur, Odisha. The transition from coaching classes to engineering classrooms is facilitated by these bridge or preparatory courses.
Outcome-based framework
Identifying the gap in learning, the technical education regulator, All India Council for Technical Education (AICTE), released an outcome-based model curriculum in 2018. It included a three-week "induction program" in engineering colleges to reorient students from rote-learning to application-based learning.
The programme aims to bridge the gap between what students have learned at the intermediate level (Class 11 and 12) and what they need to know before they can start taking the advanced courses in college. The bridge courses in basic physics, chemistry, and mathematics were introduced through this induction module.
The bridge courses, as per the AICTE proposal, cover typical weaknesses of students in science at the Class 12 level. The council also allowed flexibility to institutions to adopt these modules on bridge courses. However, at some colleges, such bridge courses predate the AICTE's model curriculum.
Also Read: JEE Main 2021 Session 3 Live Updates (Day 1): Shift 1 and 2 analysis, paper analysis, answer key
"We have been running an induction program since 2016 which exposes students to various activities and stokes curiosity among them. Various competitions and activities that prompt invention and applied sciences help students understand and develop an interest in engineering," said Johnson Tellis, member of the governing council at Sahyadri College of Engineering and Management, Mangalore. "The bridge course on maths and physics is also an essential part of it."
Bridging gaps
Several colleges which already run the course often start it before the commencement of the B.Tech programme. The criteria based on which students are asked to join such programmes vary with the institution.
At Dayanand Sagar University, Bangalore, newly-admitted students with less than 60 percent in mathematics in Class 12 are put through a bridge course conducted by the department
of mathematics.
As per its course description, "this two-week bridge course is aimed at skill improvement and deeper enrichment of the concepts encountered, making mathematics a more interesting subject than a chore that it usually has become."
Affiliated to Anna University, Mahendra College of Engineering in Tamil Nadu offers computer skills and personality development along with the bridge course on mathematics and physics for all new entrants. Delhi Technological University has opened the course for all who need to strengthen their fundamental understanding of maths and physics. As an autonomous institution, DTU also awards credits for these courses.
Meanwhile, Parala Engineering College offers bridge courses after the first year as well. "These are mostly meant for first-year BTech students, but second-year onwards, if students still need help these are offered as remedial courses. Usually the teachers, based on class performance, recommend students to take them up such," said Swain.
Also read: CBSE Class 10th Result 2021 Live Updates: Class 10 results soon at cbseresults.nic.in
The Sahyadri College of Engineering conducts the course mandatorily for students taking admission under the management quota. "We usually offer these courses for students who come from management quota because our cut-off for the rest is higher with an aggregate of 85 percent and above," said Tellis.
"At times, even if a student has scored in the 75-85 range, chances are that they have learned all concepts from an examination point-of-view and the majority of them forget it by the time the admission process concludes. We try to brush up all the concepts because they are particularly important for the first and second-year students."
Teaching bridge courses
Since bridge courses are aimed at remolding the students' approach to subjects like maths and physics, they are mostly taught by experienced teachers.
"Their long experience with the student community helps them build confidence and understand where they are lagging behind. A young teacher is usually unable to identify this," said Swain.
"For each [bridge] course, the experienced teachers at the college take classes because they know the subjects better and what has to be taught. They handle the students better," said Tellis.
Teachers, according to Swain, have not received the proper training to teach technical courses. "Not just in my college, throughout India, 70 percent of teachers lack basic teaching knowledge. To become a teacher, you must understand students' minds and how they learn as well. In non-engineering colleges, teachers are asked to attend training sessions, but in engineering colleges, as per AICTE norms, teachers must have MTech or PhD degree. They just step out of their own study environment and become teachers," explained
Swain.
Also Read: Government launches 'Innovation Ambassador Training Program' for 50,000 school teachers
Relying on experience has helped improve class performance. "Initially, our result was very low, especially in maths and physics, but in the past six years we have observed that the result improved to a pass percentage of 94 percent," said Tellis.
Need for bridge courses
The AICTE's recent decision on removing maths and physics as mandatory pre-requisites for a B.Tech course has also paved the path for more bridge courses. As per the new eligibility criteria, even students who have not studied physics or mathematics in Class 12 will be allowed to study engineering.
The existing bridge courses, according to Swain, are not adequate for engineering courses. "Engineering is applied science. Maths is the language of science and physics is the foundation of it. If a student is weak in either of these, he cannot be an engineer in the conventional sense. They can certainly be engineers, but they will not be good engineers that society needs," he argued.
Write to us at news@careers360.com
Know More About
Rating
3.8/5
Download Brochure