Bharti Foundation & OpenLinks Foundation to launch tickLinks 2.0 mobile App for teachers
Bharti Foundation & OpenLinks Foundation to launch tickLinks 2.0 mobile App for teachers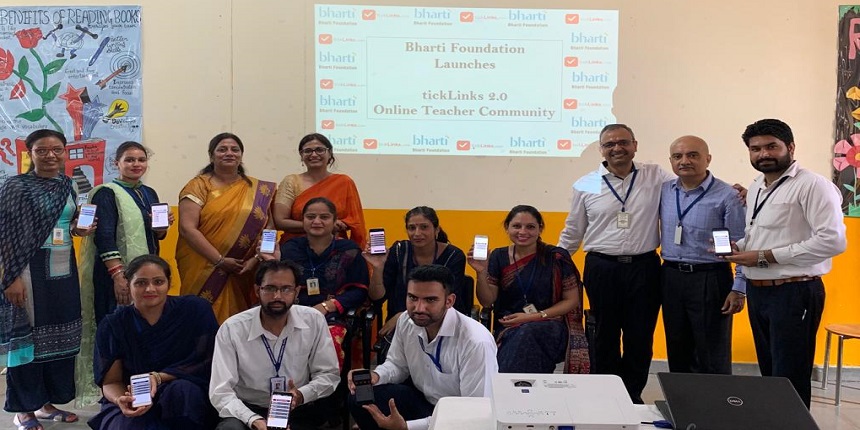 NEW DELHI, SEPTEMBER 05: Bharti Foundation, the philanthropic arm of Bharti Enterprises, announced the launch tickLinks 2.0 – an open source mobile application, specially designed and curated for teachers. The launch is yet another step taken by the Foundation, to enhance the learning capabilities of teachers and encourage them to adopt technology to enhance their teaching methodologies.
The easy-to-use mobile application, developed by OpenLinks Foundation, will benefit more than 11000 teachers of the Satya Bharti Schools as well as government schools under the Satya Bharti Quality Support Program, who will now have access to quality teaching materials at the click of a button.
Speaking on the occasion Mamta Saikia, CEO, Bharti Foundation said "Over the years, we have constantly worked to empower our teachers with latest learning techniques. We believe that technology is a key enabler to enhance the quality of education. tickLinks 2.0 is a recent addition in our efforts to enhance teachers' readiness to embrace technology and learn new methods and make their teaching more effective for school children."
tickLinks 2.0 is an interactive platform, which will not only help teachers gain access to innovative lesson teaching techniques but will also build their capabilities, as they contribute by uploading their own content, lesson plans and other useful teaching materials. This exchange of ideas and sharing of teaching experiences will help teachers in different parts of the country to connect and create a truly alive and robust community of professionals.
Sanjay Dalmia, Founder and CEO, OpenLinks Foundation added "We thank Bharti Foundation for partnering with us. We are sure that adoption of tickLinks 2.0 app by teachers will create a path for large scale technology implementation in education sector. We would also like to express our gratitude to the teachers of Satya Bharti Schools, who helped us in curating and designing the content for the application."
Stay updated with latest Education News
More From Team Careers360