Budget 2021: Medical students, teachers demand emergency fund
Budget 2021: Medical students, teachers demand emergency fund
Union Budget 2021: Students, teachers of medicine, at the forefront of battling COVID-19, demand an emergency fund for medical colleges.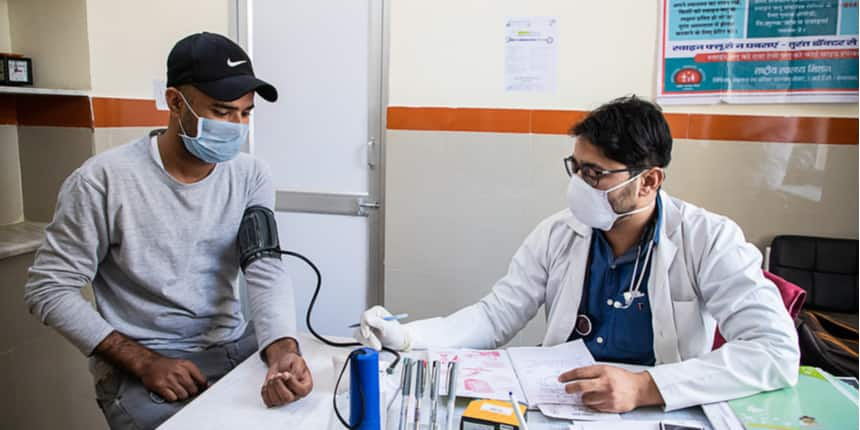 NEW DELHI: Students and teachers at medical colleges hope to see provision for an emergency fund for health in the Union Budget 2021 that finance minister Nirmala Sitharaman will share with Parliament on Monday.
As the pandemic swept through the country, government medical colleges found themselves understaffed and ill-equipped, especially state-run medical colleges. The budget allocated to the ministry of health and family welfare was Rs 67,112 crore for the 2020-21 financial year and by November 2020, 74% of that had been released.
The allocation, a little higher than 2019-2020 budget's Rs 64,609 crore, left a wide gap in healthcare that was felt acutely by everyone affected by COVID-19.
Students across the country complained that there was no special fund allocation to deal with such a situation as they had their internships lengthened and joined the fight against COVID-19; thousands of resident doctors and MBBS interns were pressed into service with poor pay which only some states, such as Punjab, revised. "The government did not keep any kind of budget for this kind of situation and we were the least paid," said Sourav Kumar, a student of Vardhaman Institute of Medical Sciences, in Nalanda, Bihar.
Emergency fund for doctors
The doctors now demand a separate allocation of emergency funds in the upcoming budget and that state institution be equally equipped to handle such emergencies.
Highlighting the difference between serving at the Centre and those serving in the states, Kumar said: "We did not have any kind of equipment. We had so many patients and the basic requirements of mask and sanitisers were also tough to get. I had also worked in Ram Manohar Lohia Hospital in Delhi for a few months during COVID, all the basic equipment was easily available," he said. "There should be a budget for an emergency medical fund. Also, every state should have a research centre for medicine wherein we are prepared for this pandemic kind of situation."
Medical colleges
Neeraj Kumar, assistant professor, trauma and emergency medicine, All India Institute of Medical Sciences, Patna, agreed. He said that during the pandemic, all medical colleges keenly felt the need for a special package.
"The institute head should be able to decide on the spending of funds. The permanent fund should be vested with them, be it a central or a state government institute. This should be there for handling such situations," he said.
"If we already knew that China had the virus, we had around three to four months to prepare. The medical colleges and institutes could have prepared themselves to deal with the situation," added Kumar.
Fund public healthcare, medical education
Dilip Mavlankar, director, Indian Institute of Public Health, Gandhinagar, hopes to see increased spending in public healthcare. "Institutions of public health are required for tracing and tracking. The budget should invest more in health care and public health space," he said.
"Also very few medical colleges and institutes are offering postgraduate subjects like those of pulmonary medicine, tuberculosis and critical care, the budget should be increased to address this issue. Again funds should be increased for laboratory medicine and research in immunology too," he added.
COVID allowance, workshops, conferences
Although this would not be a part of the Centre's health budget, residents doctors in Karnataka have already submitted a proposal for a special COVID allowance to the chief minister. "COVID duty is still on. We have also written to the education minister. But we are yet to get any response," said Namratha, a postgraduate student of Bangalore Medical College and Research Institute.
Pratik Sawant, a senior resident at Goa Medical College felt that there should be more public funds for procuring equipment that gives students "hands-on experience" and also for organising workshops and seminars.
"There should be some component of research in undergraduate studies too. For that, and to strengthen the curriculum, you need to increase the budget," Kumar added.
Write to us at news@careers360.com
More From Pritha Roy Choudhury