CAT 2023: A roadmap for non-maths students to fulfil their MBA dream
CAT 2023: A roadmap for non-maths students to fulfil their MBA dream
A guidebook for IIM CAT 2023 who haven't studied maths to secure their slots at a top B-school. CAT 2023 is on November 26.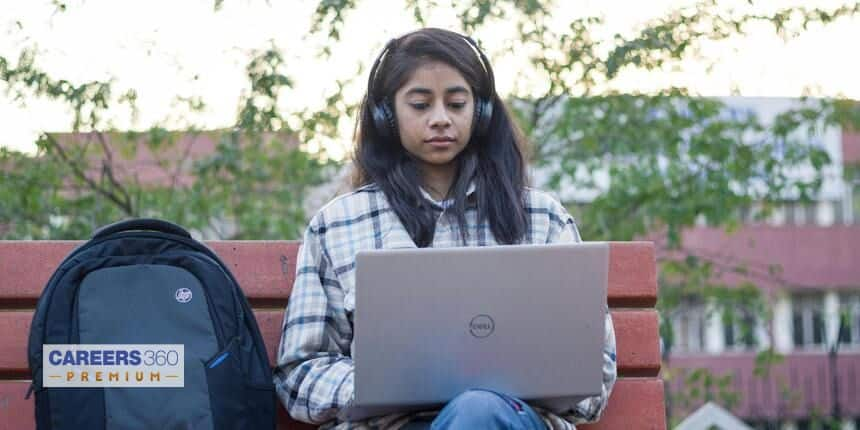 NEW DELHI: As the Common Admission Test (CAT) 2023 approaches, there's a mix of excitement and nerves among students gearing up for their MBA dreams. For those who haven't dived too deep into maths during their studies, tackling the CAT might seem like a tricky puzzle. The IIM CAT opens doors to some of the best MBA programmes in the country, most notably at the top-tier Indian Institutes of Management (IIM), making it a big deal for many students.
However, if you prefer words over numbers, facing CAT 2023 may be daunting. This is for students who aren't big fans of maths or studied humanities and social science subjects in college but still dream of acing CAT and getting into a top-notch business school.
CAT Preparation: A smart plan
To succeed in CAT, you need more than just maths skills. You need a smart plan that uses your strengths, works on your weaknesses, and gets you ready for the whole test. Start by reviewing what you're good at to boost your confidence. Then, spend extra time on the things you find tough. Try practising Previous Year Papers (PYP) with time limits to get used to the pressure.
CAT preparation tips by section: VARC, DILR, Quant
Verbal Ability and Reading Comprehension (VARC)
For VARC, focus on reading a lot. Reading helps you read faster and understand better – two things that are crucial for CAT. Read editorials in newspapers like The Indian Express and Mint; they not only improve your reading skills but also give you a perspective on current events. Reading novels is good if you have the time. Also, solve different types of questions for VA, like Odd man out, Para jumbles, and Summary.
For students who aren't very comfortable with maths, this section is their strong suit, so aim to score high. Even though it doesn't involve maths, you can't afford to make simple mistakes in this section. It's all about being good at English, which you are. So, be confident, practise the questions from previous years, and you'll do great.
Data Interpretation and Logical Reasoning (DILR)
DILR can be a bit tricky, but don't worry. PYQs are your best friends. Focus on your set selection strategy, and make sure you practise different types of questions. Some basic topics like circular arrangements, linear arrangements, bar graphs and venn diagrams help you solve DILR questions.
This part is more about thinking than doing maths, so believe in yourself! You can do really well here too. The trick is to practise lots of questions. When you practise, pay attention to where you might make little mistakes. Try to identify those mistakes and fix them before the real test. If you do that, you'll improve your score.
Quantitative Aptitude (Quant)
For Quant, watch concept videos on YouTube and practise questions from reliable sources. Categorise questions during mock exams based on how easy or hard they are for you. Spend time on questions you know well, mark those for review that need a bit more thought and skip the ones that seem too tough.
This part needs you to use maths formulas, do calculations, and understand concepts. You can gather all the maths formulas and concepts in one place or look them up online. Then, practise using them with previous year's questions. If you're stuck, check out the explanations provided by teachers or coaching centres to clear up any confusion. Make a list of all the concepts that might show up in the test and put them together for a quick review before the exam. This way, you'll be ready for any maths questions.
Practice problem from CAT 2022
A mixture contains lemon juice and sugar syrup in equal proportion. If a new mixture is created by adding this mixture and sugar syrup in the ratio 1 : 3, then the ratio of lemon juice and sugar syrup in the new mixture is
1 : 6

1 : 4

1 : 5

1 : 7
Solution:
Concentration of sugar syrup in the mixture = 1/2.
Concentration of sugar syrup in pure sugar syrup = 1.
The initial mixture and pure sugar syrup are mixed in a 1:3 ratio. So, for every 1 unit of the initial mixture, 3 units of pure sugar syrup are added.
Calculation of New Mixture Concentration:
concentration1 quantity1 + concentration2 quantity2quantity1+quantity2
(1/2) 1 + 1 31 + 3=78
Ration of lemon juice to sugar syrup = 1-78 = 1/7
Alternate Approach
We're mixing lemon juice and sugar syrup with pure sugar syrup. It's like blending 1 cup of this mix with 3 cups of pure sugar syrup. If we have 2 cups of the mix, then we'd mix it with 6 cups of pure sugar syrup — it's the same thing, just a different amount

But let's think about this mix of lemon juice and sugar syrup. We've got as much lemon juice as we do sugar syrup in there. That means we can think of two parts of this mix as if they were one part of lemon juice and one part of sugar syrup.

Certainly! In the new mix, there's only 1 part of lemon juice and a big 7 parts of sugar syrup. So, the comparison between lemon juice and sugar syrup in this mix is like 1 to 7.
This is how non maths students can think and approach the problems without using the maths concepts and using just common sense or just using reasoning.
Here's how people who aren't into maths can think and solve problems without actually using maths rules. Instead, they can use common sense or just think logically.
Attempt CAT mock tests and analyse
After each mock exam, take some time to go through the questions you got wrong or didn't attempt. This helps you learn from your mistakes. For VARC, review all questions, even the right ones, to understand the logic. In DILR, focus on choosing the right sets during the exam. For Quant, review all questions to find shortcuts and improve your strategy.
Turning weakness into strength
Don't let a weak background in maths stop you. You can turn things around. Even though maths seems tough at first, a clear study plan helps. List out all the concepts, study them in order, make good notes, and practise a lot. With support from classmates and teachers, you will b e able to turn a weakness into a strength, securing an excellent percentile and a seat in a reputed IIM.
Busting myths for non-maths students
Don't be fooled by myths. CAT's maths level is like what you studied in Class IX and X, nothing too fancy. Non-maths students often think they're at a disadvantage, but that's not true. Compete with engineers and beat them – most engineers are just average at maths. So, believe in yourself, make a clear plan, and you'll do just fine.
Final Recommendations for Success
Stick to a Routine: A regular study plan helps in staying disciplined and calm.
Find a mentor: For advice and support, talk to someone who has taken CAT.
Put mock test scores in perspective: Don't stress too much about mock scores, focus on learning from them.
Try different preparation strategies: Experiment during mock exams to find what works best for you.
Pursue hobbies: Don't forget your hobbies. CAT is important, but so is a balanced life.
Efficient time management: Learn to leave tough questions; all questions carry the same marks.
In the end, the CAT countdown is not scary, but a chance to showcase your unique skills. With this guide, your determination, and a positive mindset, success in CAT is not just possible — it's waiting for you.
---
Follow us for the latest education news on colleges and universities, admission, courses, exams, schools, research, NEP and education policies and more..
To get in touch, write to us at news@careers360.com.