CBSE Result 2021: Board directs surprise inspection in schools preparing Class 10, 12 results
CBSE Result 2021: Board directs surprise inspection in schools preparing Class 10, 12 results
Schools to be visited by officials to ensure implementation of policies on CBSE result 2021. Read details here.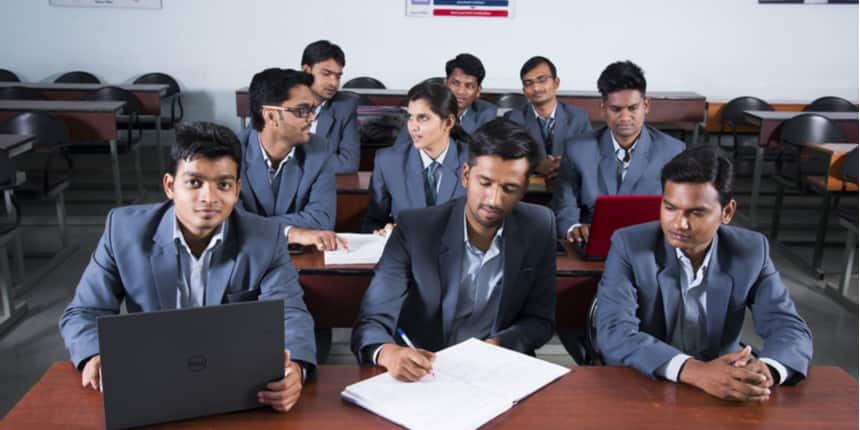 NEW DELHI: The Central Board of Secondary Education (CBSE) in a recently released notice directed the regional officials to visit schools to ensure that the policy issued by the CBSE for preparing Class 10, 12 results 2021 is implemented effectively.
Latest: Your Class 12 score qualifies you for these Top Universities - Check list here 
Recommended: Explore your Admission Chances in DU colleges. Check Now
"In order to have actual information of the result work of the schools, it may be ensured that while visiting the schools, no prior intimation be given to the schools and only sudden inspection is carried out. For completing this responsibility, it is necessary that all the officials involved in this work get themselves fully accustomed to the Tabulation policy of the Board," the notice read.
The inspection in all the schools will be done in such a way that all the categories of schools like Private, Kendriya Vidyalas, and Navodaya Vidyala is covered.
CBSE board has asked the officials to submit the report by July 12, 2021. As per the announced CBSE result 2021 date, the result will be announced by July 15, 2021.
The official notification reads, "You are aware that the schools are preparing their results for Classes 10 and 12. As a first step to ensure that the policies issued by CBSE are implemented effectively, it has been decided that the schools are visited by the officials of regional offices."
Check the official notification below.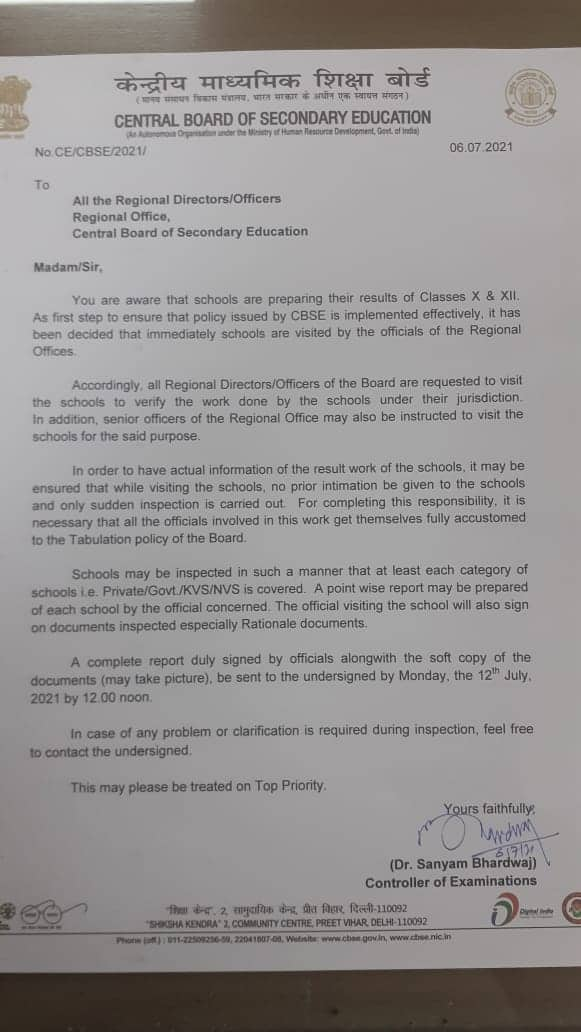 CBSE board on Monday announced a new exam pattern for Class 10 and Class 12. In the academic year 2021-22, CBSE board exams will be held twice a year with the reduced syllabus for each term. The reduced syllabus will be made available in July 2021.
Write to us at news@careers360.com.