Centre pushes conversion of JNVs into Sainik Schools, faces criticism
Centre pushes conversion of JNVs into Sainik Schools, faces criticism
The Centre sought names of JNVs that can be converted into Sainik Schools and run as public-private partnerships (PPP).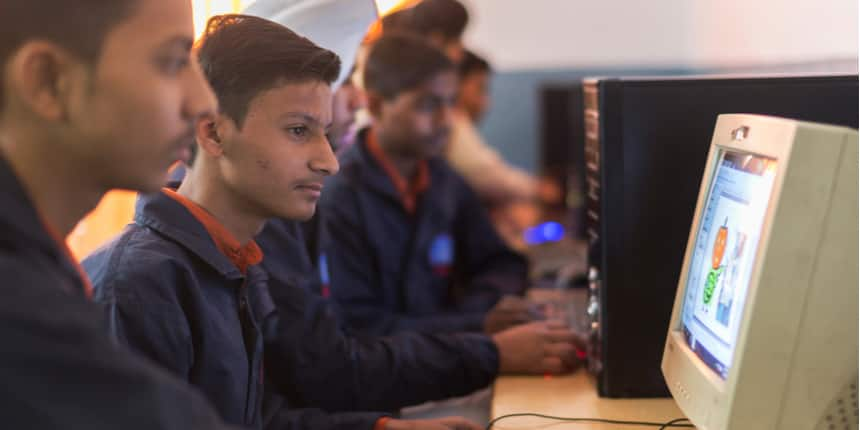 NEW DELHI: The Navodaya Vidyalaya Samiti which runs the premium public schools, Jawahar Navodaya Vidyalayas (JNVs), has issued orders recommending the conversion of JNVs into Sainik Schools. The Samiti, directly under the Union ministry of education, has asked assistant commissioners and JNV principals to recommend JNVs that are to be converted into Sainik Schools. Student groups on the Right and Left -- Akhil Bharatiya Vidyarthi Parishad and All India Students' Association -- have opposed the move.
In a letter addressed to all JNVs in the Jaipur region dated March 1, the deputy commissioner in charge, said: "One school in every district of the country may be considered for the expansion of Sainik School model under the public-private-partnership model...Schools run under the ministry of education, e.g. JNVs, may also be considered for adapting to the proposed pattern."
"It is proposed to consider the introduction of Sainik School pattern in selected JNVs for the benefit of JNV students," it further added. The commissioner also asked the Principals of JNVs to "provide details for setting up conventional Sainik Schools".
Following the Centre's instruction, the JNVs in Nalanda, Samastipur, Ranchi, Koderma, Purulia, Bhopal, Sehore, Atni, Raipur, Balasore were recommended for conversion by the respective authorities, Careers360 found.
However, following the protests, some state JNV authorities have withdrawn their orders. The JNV principals in the Jaipur region received a letter on March 8 from the deputy commissioner which said that the previous order asking for details is "withdrawn with immediate effect" and requested them "not to forward any details to the office".
'Massive fee-hike and exclusion'
In Budget 2021, the Centre had proposed the creation of 100 Sainik Schools across the country.
Students' organisations across the country conveyed their dissent and demanded that the Centre roll back the decision to convert JNVs. The Akhil Bharatiya Vidyarthi Parishad (ABVP), the ruling party, BJP's, student body, held marches in Delhi and Madhya Pradesh against the decision.
"If the Centre does not go back on their decision to convert JNVs, we will escalate the matter further by conducting an all-India protest," said Sidharth Yadav, Delhi state secretary of ABVP.
The All India Students' Association (AISA) said that JNVs ensure quality and accessible education for common people and by converting them to Sainik Schools, the Centre is excluding students from poor and vulnerable backgrounds.
"Now the conversion to Sainik Schools would essentially mean that the present fee structure of Sainik Schools of Rs 1.39 lakh per annum for students from unreserved category and Rs 1.38 lakh per annum for SC, ST and OBC students will be applicable to JNVs," said AISA, in a statement.
"This means massive fee hikes and exclusion of students coming from poor and vulnerable backgrounds," they added.
Write to us at news@careers360.com.