Claim that Jharkhand schools have no teaching vacancies is absurd: Activists
Claim that Jharkhand schools have no teaching vacancies is absurd: Activists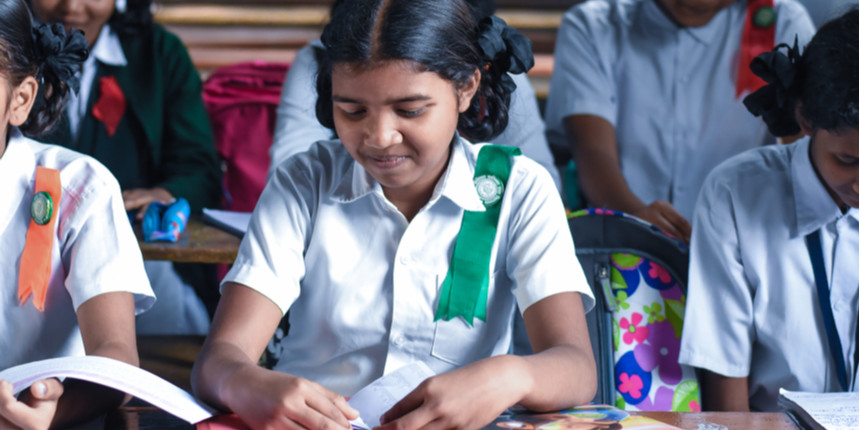 NEW DELHI: On December 2, the Minister for Human Resource Development (MHRD) Ramesh Pokhriyal 'Nishank' told Lok Sabha that schools merged by the state government of Jharkhand have no vacant teaching posts. That claim is being questioned by teachers' groups and activists from Jharkhand where State Assembly elections are currently in progress.
Over two years, the BJP government in Jharkhand merged 4,312 schools as part of a NITI Aayog project called Sustainable Action for Transforming Human Capital in Education, or SATH-E. The NITI Aayog is the Central Government's policy think-tank and replaced the Planning Commission in 2015.
The minister was answering questions in Parliament regarding teaching vacancies at elementary and secondary levels of schooling – Classes 1-8 and Classes 9 and 10 – following the implementation of the NITI Aayog programme in Madhya Pradesh, Odisha and Jharkhand.
While for Odisha and Madhya Pradesh, the HRD minister gave the exact number of vacancies at both levels, in the case of Jharkhand, his response was more of an obfuscation. Pokhriyal said: "There was no vacancy of teachers created at elementary level in merged school. All teachers have been rationalized to the host and other nearby schools."
School merger or rationalisation is the process of merging schools with low enrolment into a composite institution. This, it is argued, enables better and more efficient utilization of infrastructure and other resources, including teachers.
Activists and teachers described the thought of Jharkhand's public schools having no teaching vacancy as "absurd".
'Playing around with data'

The convenor of Jharkhand Right to Education Forum, AK Singh said: "During the election campaign, the current chief minister himself promised that if he is elected, he will recruit 22,000 teachers. Why would he say that if there are no vacancies?" The incumbent chief minister is the BJP's Raghubar Das.
"They are just playing around with data," he continued. "According to the state government, the current pupil-to-teacher ratio (PTR) at the elementary level is 32:1 but even this is wrong."
Educationists pointed out that even teachers who are currently in the system are not qualified. "Most of the teachers who have been employed are para teachers," said Sanjay Singh of Jharkhand Primary Shikshak Sangh. "Para teachers cannot be counted as government teachers. Then, how can there be no vacancy?" Para teachers are classroom assistants who are expected to help the teachers in the classroom. He added that of the 68,000 sanctioned posts in the state's public schools, teachers have been recruited for around 50,000 so far. "But even so, there are at least 18,000 vacancies in the state," said Sanjay Singh.
AK Singh further argued that the issue of teacher recruitment always comes up during elections. "One round of recruitment was in progress when the elections were declared," he said. "It happens during every election so that the government can say that they will immediately recruit the required number of teachers."
Odisha and Madhya Pradesh
Odisha and Madhya Pradesh too ran the NITI Aayog's SATH-E programme. "In Odisha, the number of vacancies of teachers at elementary level is 4,410 and at secondary level is 8,515," MHRD told Parliament. "In Madhya Pradesh, the number of vacancies of teachers at elementary level is 38,898 and at secondary level is 41,971."
Write to us at news@careers360.com.
Stay updated with latest Education News