CLAT 2021: How to prepare for exam during COVID-19 lockdown
CLAT 2021: How to prepare for exam during COVID-19 lockdown
Want to crack CLAT 2021? Know how to prepare for CLAT 2021 during the lockdown. The CLAT exam date will be announced soon.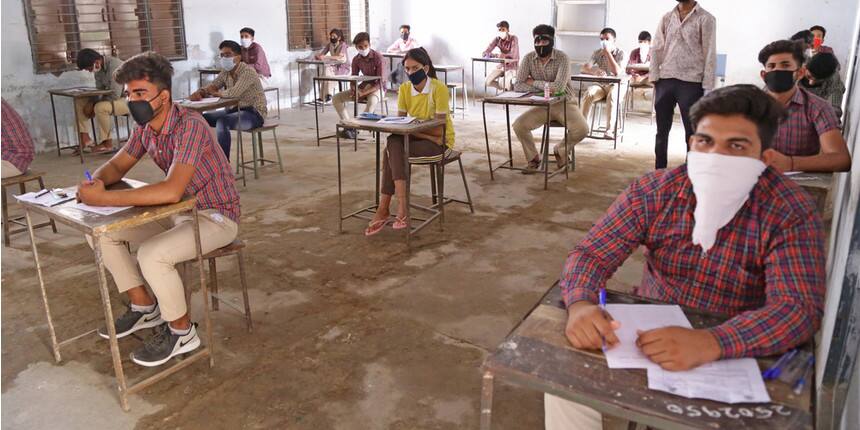 NEW DELHI: The Consortium of National Law Universities (NLUs) is yet to confirm the CLAT 2021 exam date. Combine this with the second wave of COVID-19 pandemic and rising number of cases, and it is only natural that candidates are under tremendous pressure.
Recommended: Know your admission chances in NLUs based on your CLAT Rank. Try Now. | Recommended: Top Law Schools In India-Free Ebook. Download Now.
While the delay in the exam is tugging at the patience of candidates, the pandemic on the other hand is making them feel uneasy regarding their safety and wellbeing. However, candidates can't afford to go off track in their CLAT exam preparation. Here we bring you some useful tips to stay motivated and keep on top of CLAT preparation 2021.
How to prepare for CLAT 2021 in times of COVID-19
The period of lockdown has definitely forced many candidates to reorient their CLAT preparation strategy. Keep these tips in mind to beat the blues and come out on top!
Go through the syllabus and pattern carefully
While preparing for CLAT, refer to the syllabus to know what is needed and what isn't. The CLAT question paper will have five sections.
CLAT test structure 2021
| | |
| --- | --- |
| English Language | 28-32 questions, or roughly 20% of the paper |
| Current Affairs, including General Knowledge | 35-39 questions, or roughly 25% of the paper |
| Legal Reasoning | 35-39 questions, or roughly 25% of the paper |
| Logical Reasoning | 28-32 questions, or roughly 20% of the paper |
| Quantitative Techniques | 13-17 questions, or roughly 10% of the paper |
From the test structure given above, it is clear that legal reasoning and current affairs sections are the most important part of the test as they carry the maximum weightage. So, candidates should understand the test structure and prioritise the sections as per their weightage in the test.
Focus on reading skills and speed
CLAT is a comprehension based test. Almost, all questions will be based on the comprehension passages of 300-450 words. Candidates who want to score well in CLAT 2021 should have good reading skills along with the ability to read complex legal texts quickly.
Last year, many students had reported that they could not complete the test due to the long and complex passages. Thus, the candidates should be aware of this aspect of the test.
Reading ability can be improved by practising more comprehension-based questions asked in law entrance exams. In addition to this, reading legal journals, books, newspapers are always recommended for CLAT preparation.
Practice CLAT sample papers and previous year papers
The consortium has provided a good number of sample papers for CLAT. Candidates should solve these sample papers in a time-bound manner. The previous years' paper on CLAT will also be very helpful in understanding the test and its difficulty level. After attempting the sample paper, candidates should analyse the outcome and identify the areas where they need to focus more and prepare better.
Read newspapers daily
For CLAT 2021, it is always recommended to read a newspaper daily. A big part of current affairs, general knowledge, legal aptitude and English comprehension can be dealt with by reading newspapers daily. Candidates should give special focus to news analysis, legal and political news, editorials and articles. The editorial sections will help with the comprehension based questions.
In case the physical newspapers are not accessible due to lockdown, students should get the online e-paper subscriptions and read the articles and editorials online.
Refer to online sources
Most of the study materials for CLAT preparation are available online in various formats. In case the traditional resources are not accessible due to lockdown, students should find the CLAT study material online. The CLAT official website is a great learning resource where study materials are available free of cost. YouTube videos on current affairs, general knowledge can be very helpful for CLAT preparation. Similarly, there are many educational websites that provide all types of CLAT study material free of cost.
Stay calm and focussed
The second wave of COVID-19 has brought uncertainty to our lives. Law entrance exams like CLAT and AILET are no exception and the exam dates are likely to be rescheduled. Last year, both CLAT and AILET were held as late as the last week of September. Candidates are advised to stay calm and focused on their preparation. In case of a CLAT postponement, candidates should utilise the extra time in sharpening their skills and prepare better.
Tips to stay healthy:
Do physical exercise regularly to stay active and fit.

Avoid crowded places and stay indoors.

Take all reasonable precautions to avoid COVID-19 infection.

Take a healthy and nutritious diet.

Make use of online learning resources for CLAT preparation.
Write to us at news@careers360.com.