The College Profile: Who are you, where do you stand and what matters?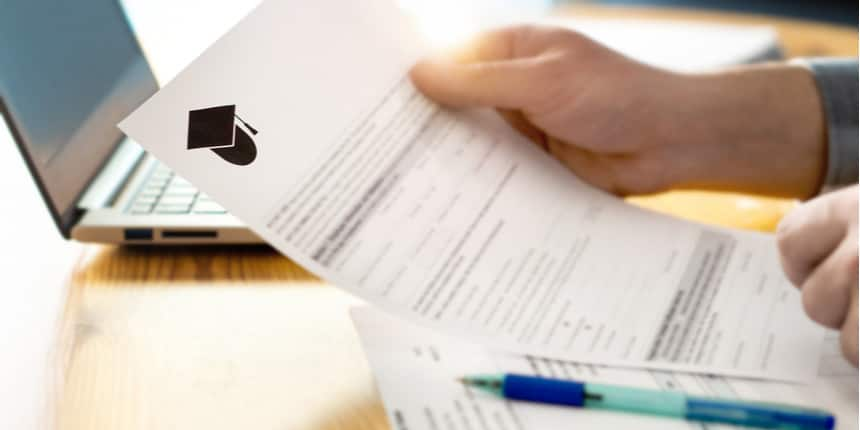 By Q
In the world of US and UK university admissions, you are not a person - you are a list.
You are a story in three parts - beginning, middle, and end - a narrative, a CGPA score, and a citation. Regardless of whether you're applying for undergraduate, graduate, or postgraduate courses, there is a common denominator - you are viewed as text, and evaluated for a singular criterion: a coherent and demonstrated interest in a chosen academic field.
The people reviewing, marking, and judging your applications (except for doctoral programmes and Master's by research) aren't faculty members, they are admissions officers - talented young individuals employed by universities to travel across the country and world for outreach. They are missionaries, preaching the gospel of the incredible academic diversity, institutional eminence, campus culture, and international education that these colleges offer. So, how do you look through an admissions officer's eyes?
It begins with understanding an application. An application highlights a profile. A good application is a strong, targeted exhibition of excellence in three forms -- academic expertise, community engagement, extracurricular leadership. A profile is showcased by the following application elements that an admissions officer has access to:
CGPA (high-school/college);
Test scores (ACT, SAT, GRE, GMAT, etc.)
Essays (Personal Statement, Common Application Essay, Personal Insight Q's, Additional Info., etc.)
Letters of Recommendation
CV/Resume
Writing Sample
Activity List (undergraduate)/Professional Experiences (graduate)
Unless you're blessed with a genius-level intellect, demonstrated by being top of your class, winning a few international Olympiads, or you're student with a strong legacy, or you're a star athlete who is the top of the age-category in your country and working towards being recruited by a college coach, you are left with no choice but to find creative ways to stand out in at least a couple or more of the above profile elements. Indeed, some colleges incorporate an interview to nullify the dehumanising literariness of applications, yet these interviews often fall short – only perpetuating pre-existing norms and systems of classist and ableist efficiency, leadership, and achievement.
So, how do you navigate it? In the vast universe of university admissions, who are you, where do you stand, and what matters?
Scores matter
As opposed to views that college admissions are driven by the personal biases or discretion of the officers, studies have shown that it is in fact the more objective elements -- CGPA, test scores, gender, ethnicity, international accolades -- that play a significant role in determining your success as an applicant. Unfortunately (or fortunately), therefore, you are stuck: play by their rules, or not at all. For standardised testing, learn the test, simulate its conditions for practice; for school grades -- study!
Specialise
Profile-building is a dynamic and active process -- it is the prism through which the admissions team views you. For a truly successful application, you must demonstrate that you have deeply and consistently engaged with your chosen academic field through a diversity of experiences. These are subject-specific. The more specialised your programme or indicated major, the more specific your activities must be.
Know your field
For Master's applications, you require an in-depth awareness of your exact concentration -- between International Relations and International Studies, the Master of Public Administration (MPA) and the Master of Public Policy (MPP), Data Analytics and Applied Data Science, there are multiple differences. Each program is distinct and has a unique course curriculum, based on the college it is hosted by. Undergraduate applications are normally one of three broad categories: Social Science (including Economics, Political Science, Sociology, Gender Studies, Anthropology, History, and more), Business (including Social Entrepreneurship, Innovation, Marketing, Management, and more), and Engineering (including Mechanical Engineering, Environmental Engineering, Computer Engineering, and more).
Diverse, cohesive
For undergraduate applicants to the United States, the Common App portal permits 10 activities, described in 150 characters each. The United Kingdom, through the UCAS portal, only allows you to exhibit your activities through a 4,000 character essay (including spaces). For Master's applicants, it is often a single Statement of Purpose that you are allowed (one or two pages in length) to represent yourself beyond your transcripts and CV. Years of your life are condensed, summarised, and reduced to sentences; brevity is your friend. An admissions officer reviews hundreds of applications per day, your aim is to catch their attention, present an unconventional hook, convince them that you are different. How? By pursuing a series of activities that are diverse in form (publications, online writing, social service, academic endeavours, debating, original innovation, internships, and more) but cohesive in content (in a specialised field, showing depth of interest).
In the end, college admissions and the evolving art of profile-building is rooted in one fact – focus is valued. In the era of 'Undecided' college majors and broad MBA degrees, admissions teams prioritise students who have demonstrated that they truly love their subject.
The goal is to obtain an admissions result that doesn't simply reflect your own personal career goals, but allows you an environment where you are actively challenged, shocked from your comfort zone, and pushed to the truest goal of education – experimentation. It is this, beyond all else, that you must prioritise while building your profile: the forms are the last step, what really matters is your individual journey, effectively and concisely represented in a cohesive application.
Q is a senior counsellor at Essai Education.
Write to us at news@careers360.com.
Stay updated with latest Education News
More From Team Careers360